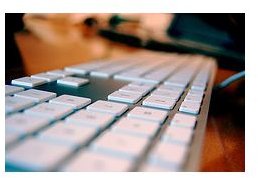 How much time do you waste in Photoshop, digging through various menus to complete the most basic of tasks? I know that I have probably lost hours of valuable work time over the years because when I was just starting out on Photoshop, I did the same thing!
Fortunately, Adobe Photoshop has foreseen these problems and has offered an extremely simple solution: keyboard shortcuts. Not only do these shave off minutes (or more) of valuable work time that could be spent better elsewhere per project, they're easy to learn. Here's a large cheat sheet for the Photoshop keyboard shortcuts, that way you can easily find exactly what you need.
Please keep in mind that these are written with PC users in mind, but the shortcuts work very similarly for Mac users. For example, Ctrl + Z becomes Cmd + Z, and Alt + Delete becomes Opt + Delete. So anywhere you see Ctrl, replace it with Cmd (it may look like this: ⌘), and anywhere you see Alt replace it with the Opt key (It may look like this: ⌥).
Also contained within the article are links to other articles that explain the basic Photoshop features, so be sure to read up if you're new or need a refresher course!
Photo Credit: Apple Keyboard by Andrew* on flickr
Function Row
Numeric Row
1 = 10% Opacity
2 = 20% Opacity
3 = 30% Opacity
4 = 40% Opacity
5 = 50% Opacity
6 = 60% Opacity
7 = 70% Opacity
8 = 80% Opacity
9 = 90% Opacity
0 = 100% Opacity
Ctrl + 0 = Fit on Screen
Ctrl + – = Zoom Out
Ctrl + + = Zoom In
Top Row
Q = Quick Mask
Ctrl + Q = Quit
W = Magic Wand
Ctrl + W = Close
E = Eraser
Ctrl + E = Merge Layers
R = Blur Tool
Ctrl + R = Rulers
T = Type Tool
Ctrl + T = Transform
Y = History Brush
Ctrl + Y = Proof Colors
I = Eyedropper
Ctrl + I = Invert
O = Dodge Tool
Ctrl + O = Open File
[ = Brush Size (Smaller)
Ctrl + [ = Move Layer Down
] = Brush Size (Larger)
Ctrl + ] = Move Layer Up
Home Row
A = Path Select
Ctrl + A = Select All
S = Clone Stamp
Ctrl + S = Save
D = Default Colors (Black/White)
Ctrl + D = Deselect
F = Screen Mode
Ctrl + F = Apply Last Filter
G = Gradient / Paintbucket
Ctrl + G = Group Layers
H = Hand Tool
Ctrl + H = Show/Hide Extras
J = Healing Brush
Ctrl + J = Copy Active Layer
K = Slice
Ctrl + K = Preferences
L = Lasso
Ctrl + L = Levels
Bottom Row
Z = Zoom Tool
Ctrl + Z = Undo/Redo
X = Swap Foreground/Background colors
Ctrl + X = Cut
C = Crop Tool
Ctrl + C = Copy
V = Move Tool
B = Brush Tool
N = Note Tool
Ctrl + N = New file
M = Marquee (aka Selection Tool)
Ctrl + M = Curves
Other Useful Commands
Alt + Delete = Fill with foreground color
Ctrl + Delete = Fill with background color
Ctrl + Alt + Z = Step Backwards
Ctrl + Alt + C = Canvas Size
Ctrl + Alt + I = Image Size
Space Bar (hold) = Hand Tool/Panning
Ctrl + Shift + I = Invert Selection
Shift + Enter = Commit type
Hold Shift (with Selection Tool) = Add to existing selection
Hold Alt (with Selection tool) = Subtract from existing selection