Introduction
Many amateur/hobby photographers want to add their signatures to their photographs for a variety of reasons, be it pride in their own photography or to prevent others from staking claim to their images. Either way, whatever be your motivation to do so, adding a signature to a photograph is a very simple task and can be performed fairly easily using a photo editing software such as Adobe Photoshop or Photoshop Elements.
For those of you with a huge library of accumulated images, do not fear that this task has to be manually performed for every single image individually. This can be done automatically via a "batch process" in order to mark all your images with your signature using these software programs.
Sign Your Name on a Photograph Using Adobe Photoshop or Photoshop Elements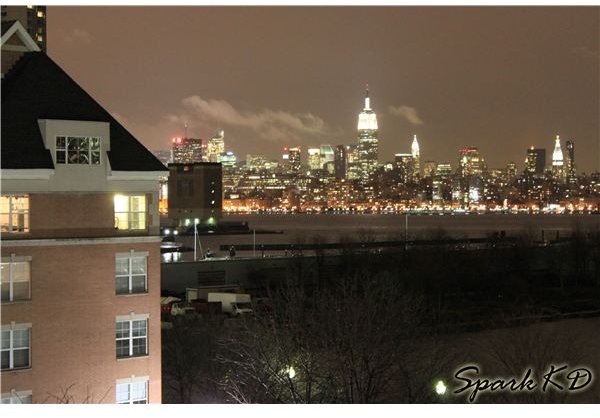 Creating a Signature
To begin with, create a signature using Photoshop. Write your name / company name / logo and apply whatever blending options you wish to. Make sure that there is no background layer. It needs to be transparent (which is displayed as a checkered canvas in Photoshop). Save it as a Photoshop document (.PSD) File.
Add Signature to a Photograph
Open the photograph in Photoshop. Click on File –> Place and open the Signature file created earlier. Hit Enter to exit the Place menu and then use the Move tool to drag the Signature to your preferred location. (I usually prefer to add the signature to the bottom right.)
Convert Signature to a User Defined Brush
There is however, one disadvantage to the above method. The signature size needs to match the image size in order to provide good results. To circumvent this, one can make use of brushes in Photoshop. After creating a signature, navigate to Edit –> Define Brush Preset in Photoshop to save the signature as a Brush. This brush can be applied onto photographs as and when required and the brush size can be used to resize the signature in order to suit the photograph.
Note: The above series of actions can be performed in Photoshop Elements also with similar results.
Image Credits: BrightHub.com/SparkKD
Adding Signature to an entire Batch of Photographs
Now that we know how to create a signature, and how to sign your name on a photograph using Photoshop, let us look at how this process can be applied to an entire batch of images.
Add Signatures to a Batch of Photographs using Photoshop Actions.
Save the steps involved in adding the signature to a photograph as an Action with an appropriate name such as "Apply-Signature".
Then navigate to the File –> Automate –> Batch window for Batch Processing.
Choose the Action to be applied from the drop down. Select the Source folder for the files to be processed and provide a destination folder for the signed files to be saved in. Click on the Ok Button to begin the process. It may take a long while depending on the number of files to be processed. Please note that for best results, it is suggested to use the same signature for an entire batch of photos of approximately the same dimensions (so that the signature size appears appropriate with respect to the image size.)
For further reading, refer this article for Batch Processing in Photoshop Elements and Batch Watermark Digital Photos in Photoshop Elements
Generic Approach to adding a signature to a photograph
Usage of User-defined Brushes
In case of a photo editing software, which allows the usage of user defined brushes, either create a signature/logo or scan a signature and save it as a custom brush. This provides the best flexibility in order to resize the signature as required.
Layered Editing
In case of a photo editing software, which allows the usage of layers, a separate signature file can always be imported as an additional layer and added to the very top of the image. Then it can be aligned to the position required (say bottom-right)
In case of a photo editing software, which allows the usage of watermarks, a suitable watermark image or text can be applied to your photographs and positioned as required.