Edomondo Sports Tracker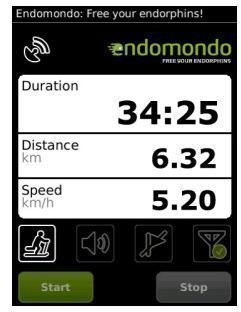 Edomondo is one of the most popular fitness apps for BlackBerry devices and it's easy to see why. It tracks your workout program by recording the duration, distance and speed of your workout. You can also get audio feedback and pep talks from your friends read out loud to you as you workout, compete with them and share the results with Facebook and Twitter. You can view the history of your workout routines and see your running route on a map by visiting Edomondo Sports Tracker online. Download Endomondo now!
Gym Technik NextGen
Gym Technik NextGen for BlackBerry allows you to track your workouts, progress and create workout routines for yourself. Build your own workouts and select your workout regimen from a wide range of workouts available in the Gym Technik library that include images and step-by-step instructions on how to do the workout properly. You can view your results and upload your progress and photos to view online at Gym Technik NextGen to actually see your improvements. Once you download Gym Technik to your BlackBerry, it's free for 30 days. Download Gym Technik NextGen now!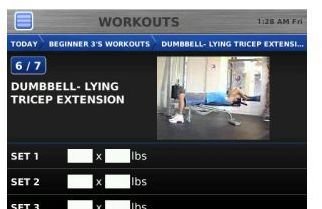 GreatTrainer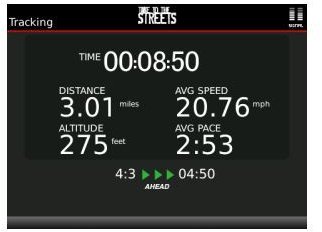 GreatTrainer uses GPS to provide you with audio and visual feedback on your fitness activities as it tracks your progress. Information regarding your progress can be uploaded to the training website where your results are not only viewable by you, but your friends as well. You can view information regarding the calories that you burned during your workouts, your speed when running, distance travelled, and the time it took to complete your activities. Try Great Trainer for free!
HandyLogs Fitness
HandyLogs is one of the best fitness apps for BlackBerry phones. It monitors your workout regimen, your body weight, your measurements, and records your improvement over time as you complete your workout program. Your calorie intake is monitored and recorded as you perform various activities, from running to cycling, and if you don't see your preferred activity there, you can type it in using your BlackBerry keypad. Once you record your work out regimen, the app tracks your progress and allows you to customize your exercise program based on what works for you. You can synchronize your workout routines online with HandyLogs Fitness to view your progress and share reports with others. You can also export your data to an Excel spreadsheet. Try Hand Logs on your BlackBerry!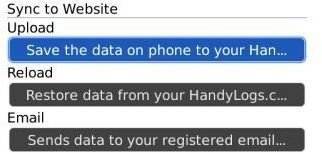 iFitness

The iFitness app allows you to view pictures and instructions for over 230 exercises. When you choose a target area, you are able to view exercises that focus on that area as well as access instructions on how to implement the exercise effectively. You can also create your own customized workout and choose from 10 routines that target weight loss and muscle building. Try iFitness for BlackBerry.
miCoach
You can use your BlackBerry as your personal fitness coach as miCoach uses voice coaching to assist you through different workout routines. You can sync your BlackBerry with MiCoach online to view detailed information regarding your workouts, track your progress and view the calories that you have burned. miCoach allows you to play your music on your BlackBerry during your workout, and you can choose indoor or outdoor mode for your workout program. Try miCoach for your BlackBerry!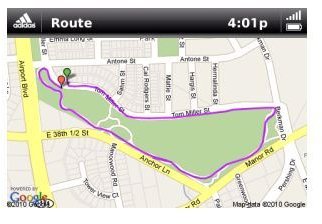 Pocket Trainer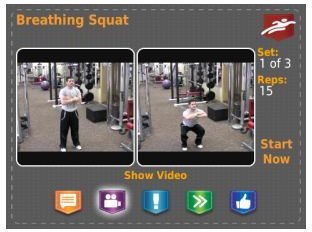 Pocket Trainer is the ultimate personal training app. With high quality videos and a personalized program designed specifically for you, this app does everything for you that a personal trainer would. Once you set up your profile, you can include information such as the time you would like to dedicate to working out and the equipment you have to work out with. Using that information, the Pocket Trainer app creates a program just for you. For $12.99, this app offers unlimited personal training. Try Pocket Trainer for your BlackBerry!
RoadRunnerGPS
Regardless of your workout activity, the BlackBerry fitness app RoadRunnerGPS allows you to evaluate your workout time and also provides feedback on your progress. The app has a built in mapping screen that allows you to view the path you've covered while running as well as your current position. When your workout is complete, you can upload your results to your online account to view your progress. RoadRunnerGPS comes with a 14 day trial and is $4.99 after the trial has ended. Download RoadRunnerGPS for your BlackBerry!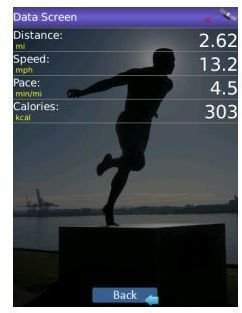 Weight Control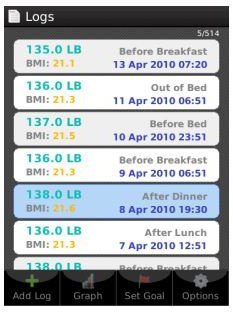 Keep track of your weight with the application, Weight Control. Weight Control helps to keep you in shape and if you would like to lose weight, it can help with that too. You can keep track of your weight and your body mass index (BMI) when you enter your height and weight into the log. The app also generates charts to record your progress as well as the goals you would like to attain. You can export your data to a CSV file and send it to your email. Try Weight Control for your BlackBerry!
This post is part of the series: Best Apps to Download to Your Blackberry
Want to know which apps are the best to download to your Blackberry? There are hundreds of apps that are available to download but it can be hard to distinguish which ones are worth the space and which ones aren't. Read on to help decide which ones are worth it!