Facebook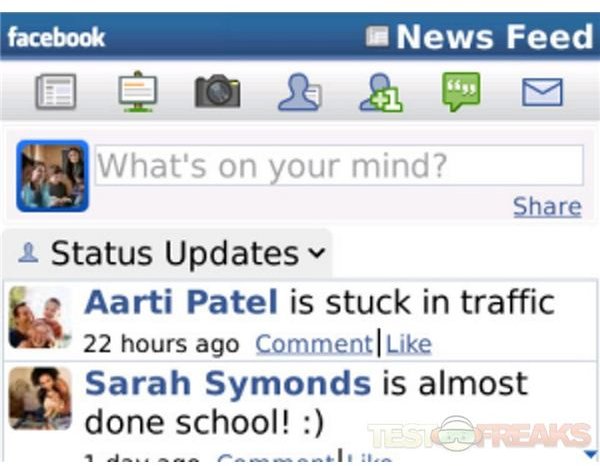 Studies from February 2011 show that Facebook has over 600 millions users which means the likelihood of you downloading this app is high! This free app allows you to manage your social networking as it gives you the ability to update your status, send messages, poke friends, write on friends' walls and even upload photos to Facebook. Keep updated with Facebook as notifications are sent straight to your phone if you receive messages or if someone writes on your wall. You can also customize your notifications under 'options'. Download it now!
FaceChat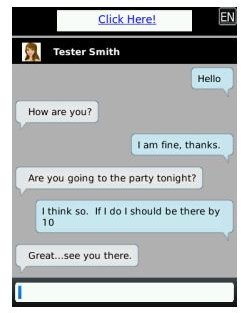 Have you ever been away from your computer but wanted to chat with your friends on FaceBook? FaceChat is a free Facebook chat application, made my JaredCo., that allows you to chat with your Facebook friends via your BlackBerry! This easy to use application allows you to send messages to your Facebook friends regardless of where the mouse cursor is by simply pressing "enter" once you're done typing. Log in with your Facebook username and password to begin chatting with your friends right away. Try it now!
Dots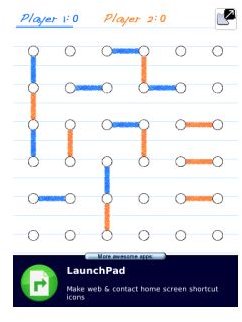 Dots is a free download by Tafasa that allows you to play the classic game right from the convenience of your BlackBerry. If you're not familiar with this old time favorite, the directions are simple and easy to follow: Take turns with another player, or the computer, to create lines between dots to make a square. The first player to create a square earns one point and has the ability to go again. The person with the most points wins.
Ubersocial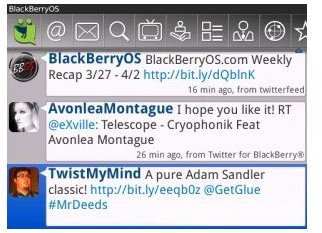 Ubersocial allows you to have full access to your Twitter account. With this application, you can tweet easily, upload photos, view videos, shorten the length of your tweets, change your Twitter avatar and more! Ubersocial allows you to customize your tweeting experience as you can change the Ubersocial theme along with many other customization options. There are tons of features that this app provides you with, it's a wonder it's free! It's easily one of the best free apps for the BlackBerry 8330. Download it now and to gain access to all that it has to offer.
Screen Grabber
Screen Grabber is a free application that allows you to take a screenshot of your BlackBerry screen without the watermark that other screen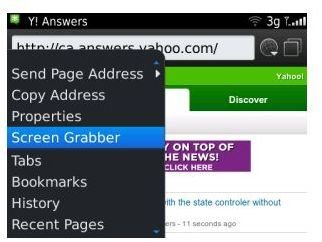 capture apps typically leave. With this app, there are no ads or sounds and you are able to set your side convenience key for quick access. You can also change the resolution of the screenshot if you need to e-mail or send a picture message.
Weather Bug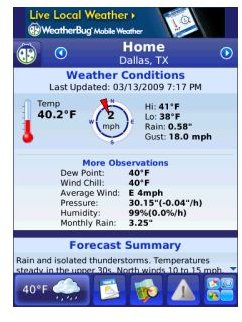 WeatherBug allows you to have instant access to the weather regardless of your location. You can keep informed and prepare for your local weather as it provides in-depth forecasts and camera views with detail. 7-Day and hourly forecasts are also available as there are over 8,000 weather stations, this app pulls info from, to provide you with accurate updates. You can also share weather information with people via e-mail or text and an icon with the current temperature is displayed on your home screen for your convenience.
Pandora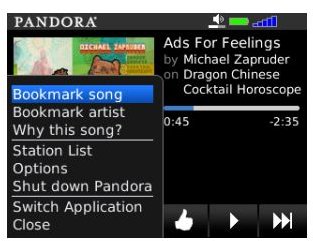 Have you ever wanted to listen to a good mix of your favorite tunes? You can now! Pandora is a personalized radio station designed to play only music you want to hear. Type in the name of your favorite song or artist and this app creates a radio station that plays music of that genre. You also have the ability to rate songs as they play so only your favorite songs are played. Regardless of your musical tastes, Pandora has a selection for you.
App Stalker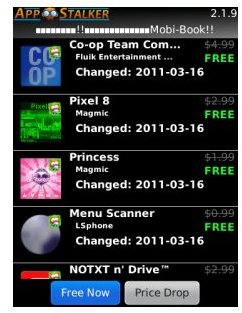 App Stalker allows you to stalk those BlackBerry apps that you wish were free! By running in the background, App Stalker notifies you once when the apps become free or change in price so you can download your favorites apps without breaking your pockets. That makes it one of the best free apps for the BlackBerry 8330.
CrunchSMS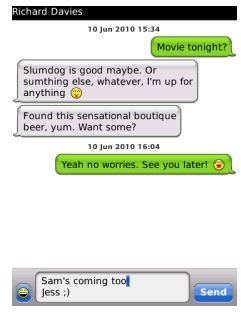 CrunchSMS allows you to personalize your text message experience on your BlackBerry. With this chat-style SMS application, you're able to customize almost everything, including the background. You can change it to your favorite color or picture; change the font color, font size and more! This app runs separately to the SMS app that your BlackBerry comes with but easy to follow instructions are provided upon download.
Viigo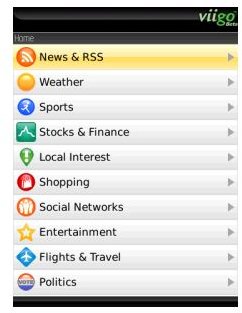 Wouldn't it be great to have all your favorite apps in one? Now you have it. Viigo for BlackBerry allows you to have access to the news, weather, entertainment, sports, horoscopes, shopping, movies, Twitter and more! This app can be personalized to your liking as you can tell the app what information you'd like and it will always keep you up to date. Viigo definitely deserves a place on our best free apps for the BlackBerry 8330 list.
References
BlackBerry App World, https://us.blackberry.com/apps-software/appworld/
Image Credit – Images courtesy of the respective app developer.
This post is part of the series: Best Apps to Download to Your Blackberry
Want to know which apps are the best to download to your Blackberry? There are hundreds of apps that are available to download but it can be hard to distinguish which ones are worth the space and which ones aren't. Read on to help decide which ones are worth it!