What's in the Box?
Free Christmas gift templates will make it simple and cheap to design and create personalized gift tags for everyone on your list. Once you download one of the templates we will direct you to below, you can either use it just as they are, or customize them a little to give them your own personal flair. Although customizing a tag may be desirable for some, remember that most people are going to largely ignore it as they tear through the gift wrap to see what the present is. With all the options we give you below, you'll have a nice selection to choose from though.
The other options included here pertain to small business owners looking to create gift certificates that patrons can buy for other people on their Christmas gift list. Gift certificates and promotional coupons are great marketing tools to generate business no matter what products or services you offer. With the links and resources provided below you'll also have access to the means to track them when they've been redeemed to keep those books balanced. Before we get to those helpful resources, you might be interested to know that we've also got articles that will help you with other facets of the holiday such as How to Create a Christmas Flyer Online and Free Templates to Make Holiday Cards. Now, let's get right to the gift label business at hand.
Microsoft Office Online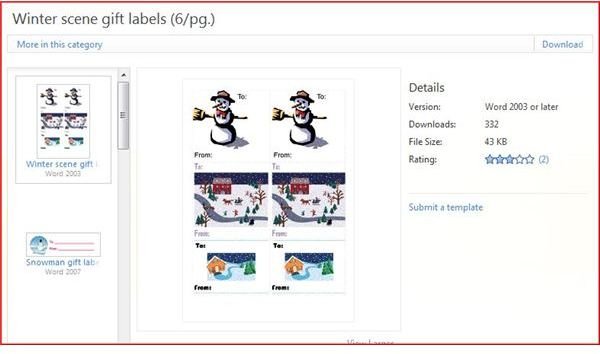 There's an excellent collection of easy to use templates, free of charge, available at Microsoft.com. There are different sizes, styles, and designs that are all designed to be downloaded and worked with in Microsoft Word. For those of you dealing in bulk, one of the template downloads has 30 labels on a page with 15 different designs ranging from candy canes to mistletoe to snowmen. If you want to go completely free, just print them out on printer paper and employ some scissors and Scotch Tape. Otherwise, all of these templates correspond to Avery stock you can buy so they can have an adhesive backing for convenience.
Freeprintablegifttags.net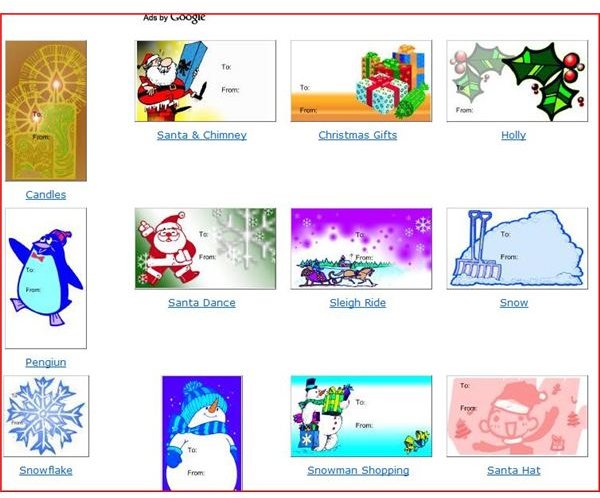 Another source that has a whole slew of labels, whether you want them to be whimsical, warm, religious, or festive is available at Freeprintablegifttags.net. Some are more low-key than others. Just download them in DOC or PDF format and follow the simple printing instructions.
Vertex42.com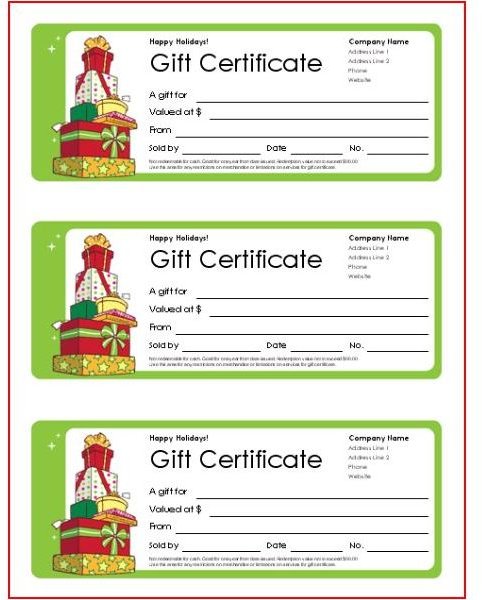 Now we'll get into what we discussed earlier about gift certificates which are a great way for a small business to promote your business. These are also great for the gift receiver since they can choose what they want from a store that suits their lifestyle. At Vertex42.com, you'll find four basic options available that provide all the details necessary in a logical sequence that allows for customization with the company details. Also available is a spreadsheet template to track and record when the issued certificates are redeemed. This article by Michael Guerrero will provide you with three more excellent sources for gift certificates. Now you've got plenty of templates to choose from for Christmas gift purposes.