Photoshop Tools and How-To Guides for the DIY Publisher

Where to Start - How to Continue
With such a vast array of tools at your fingertips it's no wonder we all need a guide to help us along the way. The Photoshop tools and how-to guides we've included in this guide will be invaluable for the beginner, but our tips, brushes and tutorials have plenty for the more experienced desktop publisher too.
We'll start with getting to know Photoshop and setting up your page, onto the basics of shapes, resizing and blending.
There are some great step-by-step projects and tutorials to walk you through the whole process, and then a whole host of resources and tips for creating effects, textures and patterns. And don't forget those all important brushes for ultimate creative effect - how tos and where to get your hands on additional brushes will get your creative juices flowing.
Getting to Know Photoshop
If you have already spent some with Photoshop then you might want to skip this section, however there are plenty of great tips here that you might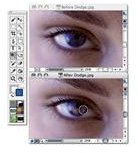 not have uncovered yet. If you are a newbie, then you have found the perfect place to begin your Photoshop journey. Here we look at becoming familiar with the set up and key parts of Photoshop, along with some basic tutorials and time savers so you can feel in control from the start.
Getting the Basics Right
Now you know what button does what and you are more familiar with Photoshop we can move on to some basic skills that you will use over and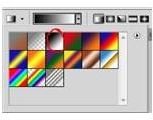 over again. We cover creating and using simple shapes, as well as shading objects and trimming or resizing items to shape. There is also a great article here on how to use the time saving auto blend tool.
Project Tutorials
If you want to know what Photoshop is really capable of then you need to see a project through from start to finish – this is where our top notch step-by-step tutorials come in! Let us take you by the hand to produce some amazing results from cards to books and even super-easy name badges.
Change the Look - Adding Effects, Textures & Patterns
Most of us are aware that one of Photoshop's greatest strengths is in the ability to change the look of something with just a click or a slide of our mouse. How many times have we heard someone referring to an image, commenting "It's been Photoshopped!" Well, although there are great tools for touching up photographs there are so many more effects and patterns you can use on almost any element of your design. We've grouped together a great group of articles here that show you how to create cartoon effects, make a drinking glass, as well as some outstanding font, background and pattern effects. Learning to apply textures is a really eye-catching way to bring life to your projects.
Have a Brush Up
I love playing around with brushes – the effects you can achieve are quite remarkable, and can be the difference in making your design stand out. Learn how to turn your design from OK to outstanding with this guide to using brushes, and where to find a whole host of different brushes to keep you busy – best of all, no washing of brushes afterwards is required!
While I've tried to cover most angles in this Photoshop guide, please drop me a line in the comments box below if there is anything you would like to see included. Equally if you have any great tips to share, then we'd love to hear them too.
References