Guide to BlackBerry Accessories: Cheap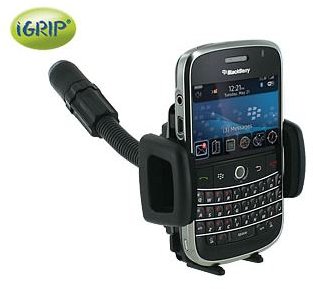 Get Blackberry Accessories Cheap
BlackBerry accessories, like all cellular phone accessories, are where cellular phone companies make a good deal of money. These products don't cost a lot to make, and can be sold for tons more than the manufacture price. If you don't care about saving money, then your best bet is to just buy the accessories from whatever store you bought your BlackBerry from. If, however, you need to save money and can't afford to spend $50 on a case, then this list is for you. I've rounded up some of the cheapest BlackBerry accessories around and put them all here for you to see. I've tried to stay with quality manufacturers whenever possible, especially on accessories that protect your BlackBerry from damage. Many of these accessories are for multiple kinds of BlackBerrys, but for the one's that are not, the seller's website may have similar deals on accessories designed for your particular BlackBerry, so check them out. Let's take a look at where to get BlackBerry accessories cheap.
These prices were captured on Dec 4th, 2010. Keep in mind that all of these sellers can change their prices without warning or notice.
iGrip Universal Fit Cigarette Lighter Mount: $19.95
The first item on this list of cheap BlackBerry accessories is also the most expensive. But it still makes the list since $20 isn't all that much, and do you really want to skimp when the only thing between your phone and a quick flight to the back window is the quality of your car mount? The iGrip Cigarette Lighter Mount is a universal accessory that will work with almost any BlackBerry since the sides are easily adjustable. The holder is attached to a flexible, but sturdy neck which attaches to any cigarette lighter. It is important to note that the holder does not charge your BlackBerry, it just uses the cigarette lighter as a docking point. When you need to leave the car, the sides release your BlackBerry with just the push of a button.
Purchase the iGrip Universal Fit Cigarette Lighter Mount here.
Motorola H270 Bluetooth Headset: $17.25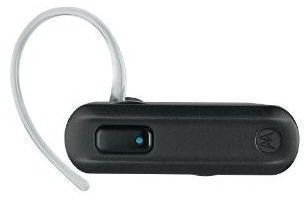 Bluetooth headset prices have plummeted in recent years and you can probably find off-brand headsets for as little as $10. But believe me, you will notice the difference between a quality Motorola headset or a Jabra headset and one of the cheap off brands. For just a few dollars more you can have a quality, Motorola-made headset like the H270. The Motorola H270 will give you crystal-clear reception and allow you to control any Bluetooth-enabled BlackBerry without having to take it out of your pocket. Not too bad for something that costs under $20.
Purchase the Motorola H270 Headset here.
Mobi Products Hard Shell Case for BlackBerry Torch 9800: $12.95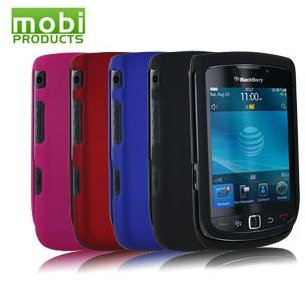 The Mobi Hard Shell Case for the BlackBerry Torch isn't the cheapest case on this list of cheap BlackBerry accessories, but it provides a level of protection not often found in a case that's around $10. The two-piece hard shell design snaps around the outside of your Torch and has all the correct cutouts to allow you access to the phone's buttons. While the case is hard and durable, it is also extremely slim, which means that you don't lose the low profile of your Torch when you use this case.
Purchase the Mobi Products Hard Shell Case for BlackBerry Torch 9800 here.
Micro and Mini USB Dual Car and Travel Charger: $10.49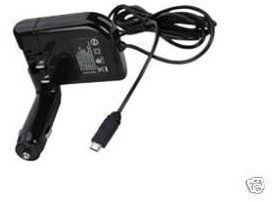 When you need to power your BlackBerry device in the car and in your home, this all-in-one accessory will get the job done without breaking the bank. The charger has prongs to work in any outlet, and also a vehicle power charger port that fits into the charging port in your car. Best of all, the accessory has both mini and micro USB ports, so it is useful for both old and new BlackBerry devices. There may be cheaper charging accessories out there, but you can't beat this charger for covering all of your needs in one device.
Purchase the Micro and Mini USB Dual Car and Travel Charger here.
Cellet USB microSD/microSDHC Reader: $9.95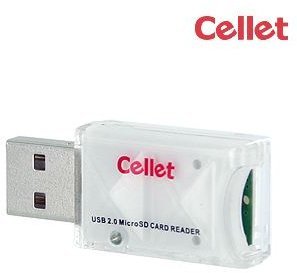 MicroSD cards are now the standard removable storage medium, as evidenced by the MicroSD ports in all the BlackBerry devices. This microSD/microSDHC card reader will let you quickly access your memory card on any computer, without requiring it be inserted in your BlackBerry device, which requires a battery removal on some models. This card reader is the perfect accessory for anyone who juggles multiple memory cards, as it lets you quickly see what is on the card. Once you read the card, you can remove it and insert another card within seconds.
Purchase the Cellet USB microSD/microSDHC Reader here.
BlackBerry OEM Silicone Skin Blue Case Bold 2: $9.09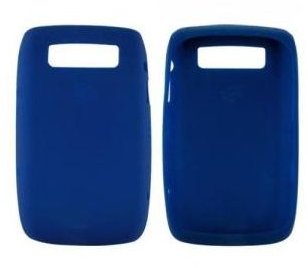 With all the money you put into your BlackBerry Bold 2, it's a shame when it looks destroyed after just a few months of use. For under $10, you can prevent normal wear and tear from showing up on your Bold 2. The BlackBerry-branded skins fit the phone perfectly and allow you to access all the required buttons. The skin has a rubbery feel to help keep the Bold 2 in your hand, instead of flying across the room, or to prevent it from sliding across your dashboard. The skins are available in a number of colors, so you are sure to find one that suits you.
Purchase the BlackBerry OEM Silicone Skin Blue Case for the Bold 2 here.
Sandisk 2GB MicroSD Card: $5.74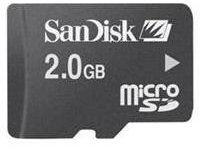 I mentioned the importance of MicroSD cards before, as they are the best way to get movies and music on your BlackBerry device. You might be able to get a better price-per-GB on bigger cards, but if you are shopping for cheap BlackBerry accessories, you can't beat a 2 GB card for around $5. This card is manufactured by Sandisk, the leader in removable storage, so you know it's a quality product. 2 GB will hold a little less than 70 hours of music and up to several movies, depending on the format of the movie file.
Purchase the Sandisk 2GB MicroSD Card here.
BlackBerry 8900 Desktop Charging Pod: $5.71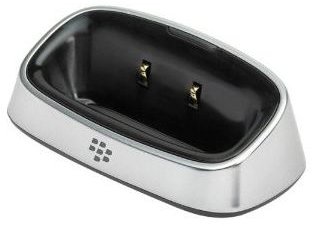 While charging your BlackBerry device can be a simple process, finding an outlet, plugging in the charger and then plugging in the phone can sometimes be a pain, especially if your outlets are under desks or behind furniture. This charging pod for the BlackBerry 8900 takes care of that issue. Just plug your BlackBerry home charger into it and you can charge your BlackBerry 8900 by just placing it into the pod. These types of devices used to go for $30 or more, but this made the list of cheap BlackBerry accessories by going for only $5.71.
Purchase the BlackBerry 8900 Desktop Charging Pod here.
BlackBerry Torch Screen Protector (BlackBerry 9800): $2.00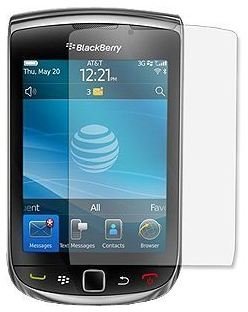 One of the least expensive item on this list of cheap BlackBerry accessories may be one of the best. Your BlackBerry Torch touchscreen is going to take a lot of abuse, even during normal use. Protect your screen without getting in the way of the touchscreen operation with this Torch screen protector. The thin protective film applies directly to the face of your Torch and doesn't show any signs of haze, glare or film bubbles. This accessory is design to protect the most important part of the BlackBerry, and the most likely part to be damaged or dulled.
Purchase BlackBerry Torch Screen Protector here. The price may seem lower, but shipping raises the price here to around $2.
BlackBerry USB Cable: $1.45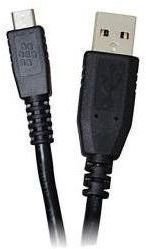 If you connect your BlackBerry to a computer on a regular basis, and your connection cord goes bad, you could be in for a world of trouble. Sure, you could create a Bluetooth connection, but that's only possible if your computer has Bluetooth and the Bluetooth connection obvoiusly won't charge your device. If the charger breaks, you'll be unable to sync your BlackBerry until you get a replacement cable. These cables have been sold for over $20, but nowadays you can find them for a little more than a buck. There isn't much flair here, just the ability to transmit power and data between your BlackBerry and your computer.