A marine chartplotter is designed to be a navigation tool at sea, but it can also function as a navigation tool on land. If you are looking for the right chartplotter for you, here are some recommended marine chartplotters that you should consider.
Garmin GPSMAP 441s 4-Inch Waterproof Marine GPS and Chartplotter with Sounder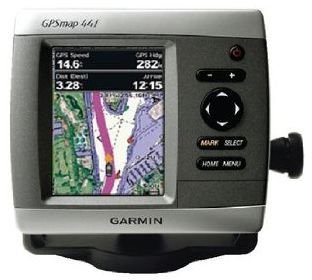 With its electronic navigational chart, this chartplotter gives you everything you need to successfully navigate all kinds of water conditions. It features a backlit keypad that allows for easy operation even in low light conditions. It is designed to work optimally in saltwater and it is capable of logging water temperature. Of course it's waterproof to contend with harsh marine conditions. Add to this other features like alarms for fish size, deep water, and shallow water, and low battery usage, it is the perfect companion for navigating the seas.
Price: $499.98
Lowrance iWay 600C 50Inch Portable GPS and Marine Navigator and Chartplotter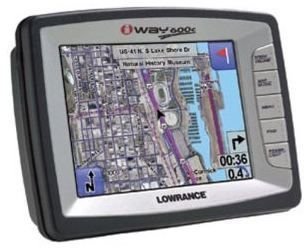 This device holds the distinction of being the first portable navigation equipment to have a built-in set of street-ready and marine-ready navigation tools that include precise road mapping information and detailed inland and coastal waters charting. This precision delivery of location data is accompanied by streets overlay and satellite imagery of cities that carry a lot of details. All of this information can be viewed in a clear 16-bit color cold-cathode backslit screen measuring 5 inches diagonally. This is a touchscreen display so navigating it is intuitive and easy to learn. It can be considered a heavyweight in the chartplotter arena thanks to these and more features that make it easy to use.
Price: $800
Standard CP180I Chartplotter with Internal GPS Antenna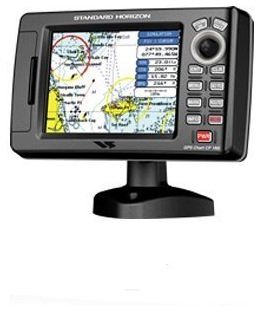 This basic marine chartplotter looks like any of the other regular chartplotters that you can buy in any electronics shop or fishing store. However, it is designed to be compatible with an optional black box fish finder, which offers a lot of helpful tools in catching fish like detection features and noise elimination features. However, even without this additional set of features, on its own, this chartplotter can make navigation easy for both beginners and expert navigators.
Price: $387.40
Hummingbird 161 Combo 4-inch Waterproof Marine GPS and Chartplotter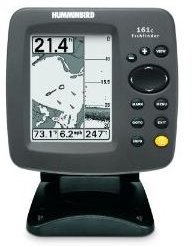 This compact chartplotter can fool anybody into thinking that it doesn't have the power to be useful in heavy duty fishing and navigation. Nothing could be further from the truth because it has a full set of fish finding features, including sonar and a 16-channel WAAS GPS receiver. A built-in map of U.S. Coastal areas, lakes, rivers and even areas inland makes this a full-featured navigation tool. On top of all that, this chartplotter is waterproof and can work within a range of 600 feet in depth. That is reliability at its best.
Price: $194.24
Lowrance HDS-5m 5-Inch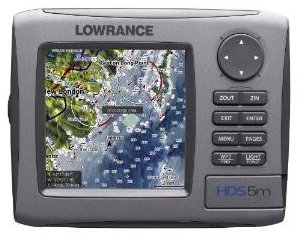 This waterproof chartplotter and marine GPS provides a display that can be used optimally in dark conditions and in bright conditions. The mapping on this device is presented in high definition, providing a clearer and better view of the area being navigated. It may not include a sounder, but it is a solid chartplotter than can be used at seas or inland.
Price: $579.99
References
https://www.amazon.com/Garmin-GPSMAP-Waterproof-Chartplotter-Sounder/dp/B002KMSVMK/ref=sr_1_13?ie=UTF8&qid=1294846398&sr=8-13
https://www.amazon.com/Lowrance-5-inch-Portable-Navigator-Chartplotter/dp/B000LBV8SG/ref=sr_1_6?ie=UTF8&qid=1294846398&sr=8-6
https://www.amazon.com/STANDARD-CP180I-CHARTPLOTTER-INTERNAL-ANTENNA/dp/B00197O194/ref=sr_1_2?ie=UTF8&qid=1294846398&sr=8-2
https://www.amazon.com/Hummingbird-4-Inch-Waterproof-Marine-Chartplotter/dp/B000KUMOQ8/ref=sr_1_1?ie=UTF8&qid=1294846398&sr=8-1
https://www.amazon.com/Lowrance-HDS-5m-Waterproof-Chartplotter-Insight/dp/B001UBAOLI/ref=sr_1_19?ie=UTF8&qid=1294846398&sr=8-19
Photo Courtesy of Amazon.com