Introduction
There are a whole host of marine GPS units available in the market. The main purpose of these devices are to make your navigation over water easier, out many devices also let you look into the water below the boat to ensure that you are in safe waters. If fishing is one of the sports you do on your boat, devices are available that let you locate schools of fish.
Before you begin to look around and start reading all the reviews you can get your hands on, make sure you know what features you are looking for. Read What Makes a Good Marine GPS Unit to get a good idea of what is available to meet your needs.
Top Garmin Marine Devices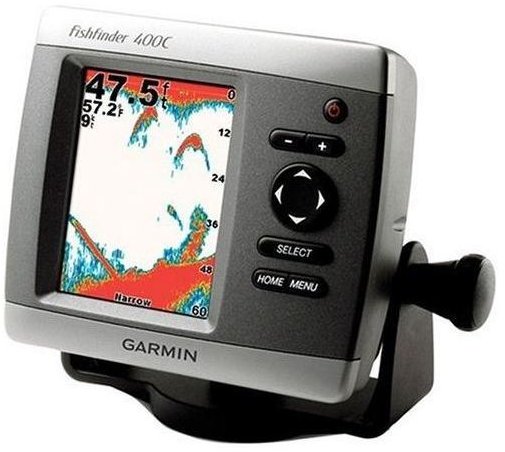 Garmin is one manufacturer that is always associated with in-car GPS navigation, but they also have very good devices in the marine GPS category. The Best Marine GPS – Top 3 Marine GPS Units has a review of the top 3 Garmin devices. The Fishfinder 400C, for instance, will allow you to see below the surface and the display scrolls as you travel. It finds you fish hiding below any covered area.The device has a dual beam transducer that produces dual frequency sonar to search for fish below the surface. This unit costs around $290.
The Garmin GPSMAP 76CX, by contrast, is a handheld device. This is a simple device that does not have much storage but external memory cards can be added for storing additional maps. It stores up to 1000 way points and data can be shared through a USB cable. The SiRF chip set gives the device a quick acquisition capability. This one is available for $272 at Amazon.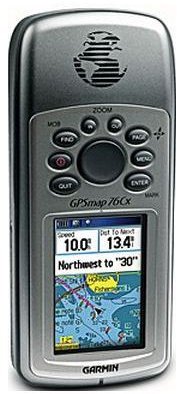 Another great marine device is the top of the line Garmin GPSMAP 545 which is available at about $1000 in different configurations. This device displays bright, sharp and colorful graphics on the 5-inch LCD screen. It comes preloaded with BlueChart g2 maps of the U.S. coast and the Bahamas. Simple buttons, and an intuitive interface makes the 545 easy to operate.The processor used in the device is powerful one and it can easily manage the dual frequency sonar. You get to see clear displays of depth contours, fish targets and other underwater structures. An optional antenna lets you receive XM satellite weather data. It is clearly meant for serious, experienced sailors.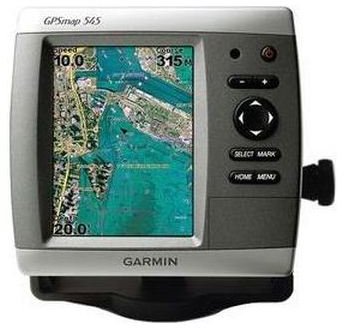 The Best of the Rest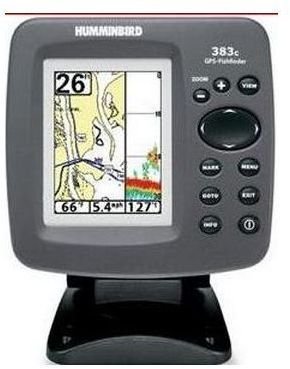 If you read The Top 5 Fishfinder GPS Combo Devices you will find five more GPS marine devices worth considering. The author has some great advice about combo devices (GPS chartplotters and fishfinder capabilities) and how the type of boat you own affects the requirements for a GPS devices.
The Hummingbird 383C device has a hir-es display and a dual beam sonar that lets you look down to 1000 ft below the surface. Amazon.com has one for about $400. If this seems like too much money, then take a look at the Hummingbird 363 which has a feature set that is close to the 383C, but costs about $100 less.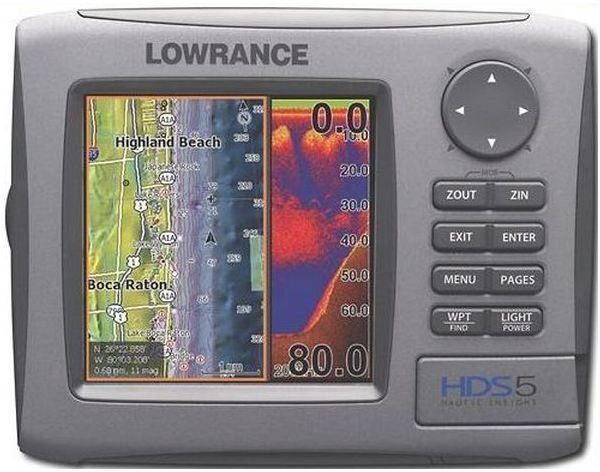 The Lowrance HDS-5 is another device that should catch your attention. It also has a large 5-inch display, The sonar is capable of viewing 120 degrees from the boat bottom and picks up fish easily. The zoom feature is very useful too.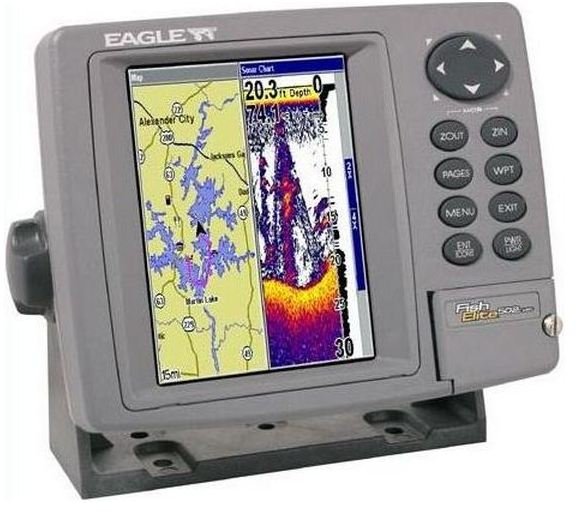 The Eagle Intellimap 502C also has a lot to offer. It has a great 5-inch screen and the sonar can look at a wide 70 degree angle. Price wise it falls into the midrange of marine devices, but it is getting harder to find these days, and support for this product may not be all that it once was.
Summary
These marine GPS reviews from Bright Hub will undoubtedly help you make a decision towards your next purchase of a marine GPS device, and save you time trawling through other sites for similar information. They are informative, reliable and full of all the information that you need before making that all important purchase.