Introduction
The Nikon Coolpix S5100 is a slim digital camera with video recording capabilities. It is designed for people who just want to casually capture moments in still images or in video clips, much like Nikon's Coolpix S80.
Design (4 out of 5)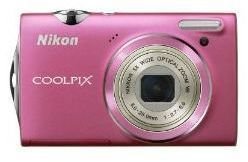 It has a slim profile that makes it easy to carry around and store, but not too compact to make it hard to handle when shooting. Its plastic and metal combination keeps its body sturdy and looking fine, bringing together strength of style and strength of function in one shiny and attractive package. It lays out all the controls in an efficient way without cluttering up the exterior of the camera. A large 2.7-inch with 4:3 aspect ratio gives it a sleek and shiny look while providing a helpful preview of images before they are taken and a way for browsing taken images as well. Its stylish and functional design gets a good score.
Features (4 out of 5)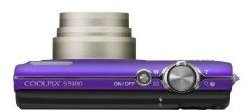 The Coolpix S5100 is a 12.2 megapixel camera that puts it at the top of the heap in terms of megapixel count in digital cameras. It also features a 5x optical zoom, a VR lens that minimizes vibration and support for up to ISO 1600 in light sensitivity. This range of light sensitivity support makes it a great camera for shooting in all kinds of lighting situations including low light conditions. If the user wants the best settings for particular conditions, they can use the preset 18 scene mode settings that cover any situation from portrait photos to night time landscape photos.
It comes with an photo editing software called ViewNX 2, which means you can do image editing and image management without downloading or buying other image editing applications. It also has tools for video editing so it is a complete software solution for the camera's capabilities as far as non-professionals are concerned. For more advanced image editing, however, this piece of software may not be enough. With its set of features, it gets a rating of four out of five.
Performance (3 out of 5)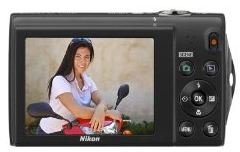 One performance problem with this camera is the loud mechanical sound that accompanies the optical zoom. It may not affect your experience when you are capturing still images, but using optical zoom when shooting video images may put a dent in the smoothness of the video clip you are capturing. This is why a digital zoom function is used when shooting video. It is quite useful but a separate zoom for video and still images is quite a disappointing feature. It also has problems with white balance. For amateur photographers or for people who aren't concerned about white balance and other elements of photography, as long as they can take a clear photo, this is not really an issue. However, if the user is picky with image elements and wants the best image quality possible, this is a big issue. For its performance, it gets an average rating.
Verdict (4 out of 5)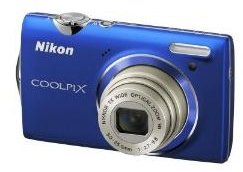 The Nikon Coolpix S5100 may not be perfect, but it is a very capable digital camera with video recording capabilities. It offers great image quality and an efficient design that is also very stylish. At a price of $149 at Amazon, this camera is worth the value. It gets an overall rating of four over five which is a good score.
For the more professional photographer, check out our review on Nikon's D3X.
References
Amazon, https://www.amazon.com/Nikon-Vibration-Reduction-2-7-Inch-Black/dp/B003ZSHNIG/ref=sr_1_1?ie=UTF8&qid=1301627084&sr=8-1
Nikon, https://www.nikon.com/news/2010/0817_coolpixs5100_01.htm
Nikon USA, https://www.nikonusa.com/Nikon-Products/Product/Compact-Digital-Cameras/26222/COOLPIX-S5100.html
Photo Courtesy of Amazon