In this Nikon D3X review, we will discuss why this camera is not for the faint of heart. It is a sophisticated piece of digital photography equipment that only professionals can truly appreciate. For beginners and amateurs, it can be very overwhelming.
Design (5 out of 5)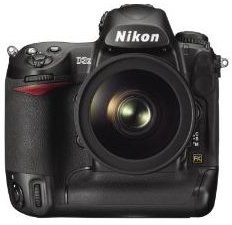 Weighing in at about two pounds eleven ounces, and measuring 6.3 x 6.2 x 3.4, it is fairly obvious that this is a big camera for the big boys. Professionals will find the build of this camera to be ideal for heavy and rugged use. It is made from magnesium alloy and is designed to keep moisture and dust out of its inner workings. It feels right in the hands of photographers thanks to its vertical grip that gives photographers the right amount of controls when handling the camera. For its heavy duty design, this camera gets a rating of five out of five.
Performance (4 out of 5)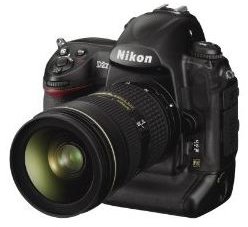 Being a camera geared toward professional photographers, it has an extensive amount of settings and options that give the photographer full control of the quality of their photos. It has menus with many layers that can be a bit daunting for people who are not used to this kind of camera. If you are used to Nikon cameras, especially the ones designed for professionals, you will find the seemingly overly sophisticated navigation quite satisfactory. Everything from picture quality to programming CF card slots is possible; one slot can be used for overflow if they the main card slot is already at full capacity. Its advanced user interface that is too sophisticated for casual users gets a rating of four out of five.
Features (4 out of 5)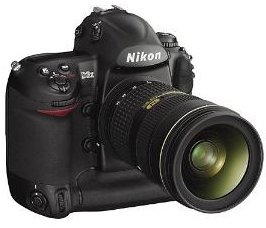 The most striking feature of the Nikon D3X is its megapixel count. With 24 megapixels, it is ideal for taking large high quality and high definition pictures, perfect for professional photography work. Its sensitivity ranges from ISO 100 to ISO 1600. In Boost mode, the range can be extended from ISO 50 to ISO 6400. It uses the Nikon EXPEED image processor that allows for great power. Auto-focus tracking, auto-focus calibration, scene recognition and HDMI HD video outputs are just some of the features it offers photographers who want to take high quality photos and HD video clips. There's not really a feature that can be considered groundbreaking and new, but all the available features here are enough to ensure high quality photography that meets professional needs. It gets a good score for its set of features.
Performance (4 out of 5)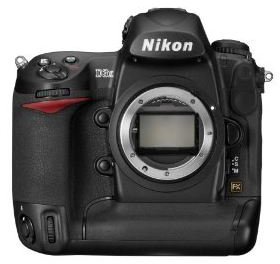 With five frames per second of continuous shooting speed, this camera does a very good job considering its pixel count. This continuous shooting speed places it at the top of the heap of cameras in its class. It has a pretty acceptable shutter lag of 0.02 seconds which is at par with the best cameras of its level. This type of speed does not minimize its picture quality, which is simply superb. For performance, the Nikon D3X still gets a good rating.
Verdict (4 out of 5)
To conclude this Nikon D3X review, let it be known that this camera is definitely a keeper. Its set of features and high performance will give professionals the capability in a camera they need to produce high quality photos. It gets an overall rating of four over five which is a good score and it is a highly recommended camera available at Amazon for around $8,000.
References
Amazon, https://www.amazon.com/Nikon-24-5MP-Digital-3-0-Inch-Body/dp/B001MJ03U0/ref=sr_1_1?ie=UTF8&qid=1301621432&sr=8-1
Nikon USA, https://www.nikonusa.com/Nikon-Products/Product/Digital-SLR-Cameras/25442/D3X.html
Photos Courtesy of Amazon