The best slow motion video digital cameras out there are those that can capture video in speeds of 30 fps. With this high speed capturing capability, users can record high quality slow motion video in full HD, which is perfect for sports events and scientific studies. Here are five recommended digital cameras that are good at capturing slow motion video.
Fujifilm FinePix HS10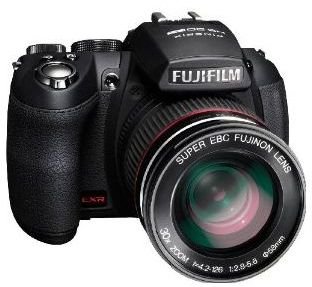 This is the world's first 30x optical zoom with high speed CMOS digital camera, which means it can capture photos with subjects moving in high speed. What that means for its video capturing capability is that it can also capture slow motion video in great quality, in full HD to boot. With 10 fps 10 megapixel continuous shooting capability, it can capture still photos at full resolution with 7 frame bursts at a time. Its full HD recording mode can capture video in 16:9 format, and at 30 frames per second, it can capture slow motion video with great quality. You can purchase this online through Amazon.com for $499.95.
Nikon CoolPix P100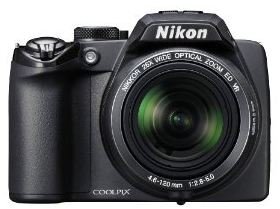 One of the best slow motion video digital cameras out there is the CoolPix P100 by Nikon. Boasting 10.3 megapixels and a 26x optical zoom, it has the power to all the details of a subject in great quality. With its high speed 30 fps video recording capability, it can also achieve great quality in terms of slow motion video. It supports video capturing in full HD that is accompanied by sound recording in stereo. Read the Nikon CoolPix P100 Review for more useful information. Get this camera at Amazon.com for $309.95.
Casio EX-FS10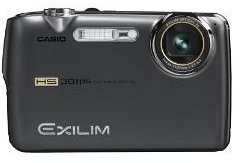 This model included in Casio's Exilim family of digital cameras is compact and slim, but that doesn't mean it is short of features in capturing still photos and videos. It is capable of capturing photos and videos in high speed, giving it the ability to take photos in high speed burst at 30 frames per second. This is also its capability that lets it capture slow motion video in the quality that is only usually seen in professional grade video cameras. Not only that, the video it captures can be in resolutions up to 1280×720 pixels, otherwise known as HD DVD-quality video. With other features like Best Shot mode, Slow Motion view, face detection and YouTube Capture mode, this ultra slim digital camera gives you a lot of bang for your buck. You can get it from $90.10.
For a more detailed information, check the Bright Hub's unbiased review of Casio EX-FS10. 
Casio Exilim EX-F1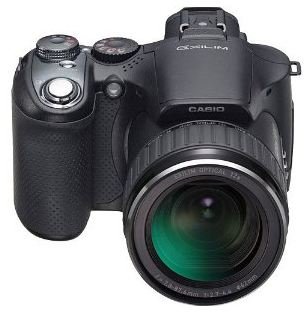 Boasting a high speed LSI processor and a high speed CMOS sensor, the EX-F1 claims the title of being the world's fastest burst shooting digital camera for still photos and videos. Thanks to this high speed capability, it is the perfect digital camera for slow motion video. With speeds up to 1,200 fps, the EX-F1 is definitely one of the best tools in capturing slow motion video with crystal clear quality, a feat that is usually only found in video cameras at professionals levels. The digital camera can be customized to perform at different levels thanks to its manual settings that include options for aperture, sensitivity, shutter speed, sharpness and recording modes. This is available for online purchase for $2,799.95.
Canon EOS 7D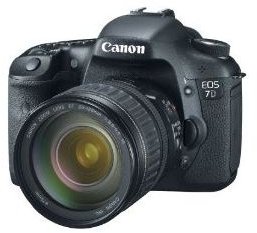 This digital camera is designed for use by professional photographers, as well as those people who are just starting out in the field of photography. For beginners, the digital camera provides easy to use and intuitive features that make taking photos and videos easier. For professionals, the digital camera provides a set of tools that can be used to produce high quality still images and HD videos. With full HD at 30 fps video capturing capability, the Canon EOS 7D can capture slow motion video with the option of a customized look, thanks to the manual controls for speed selection and exposure. Boasting an 18 megapixel resolution CMOS sensor, 8 fps speeds can be achieved to take high quality photos. So whether you will be using it for capturing still photos or HD videos, the Canon EOS 7D can satisfy all expectations. It is available for $1,699 at Amazon.com.
Conclusion
Your best options for the best slow motion video digital cameras are these 5 products, thanks to their high speed video recording capability. These cameras don't just take slow motion video, they take it in great quality. Users are offered not just high quality still images, but also high quality slow motion video.
References and Image Credits
https://www.amazon.com/Fujifilm-FinePix-Digital-Fujinon-Optical/dp/B004HO58OI/ref=sr_1_1?s=electronics&ie=UTF8&qid=1300285574&sr=1-1
https://www.amazon.com/Casio-EX-FS10-Digital-Stabilized-Gray/dp/B001OTZR2W/ref=sr_1_1?s=electronics&ie=UTF8&qid=1300285689&sr=1-1
https://www.amazon.com/Nikon-P100-Vibration-Reduction-Black/dp/B0034XFG86/ref=sr_1_1?s=electronics&ie=UTF8&qid=1300285415&sr=1-1
https://www.amazon.com/Casio-EX-F1-2-8-Inch-Digital-Stabilization/dp/B001FR2W9Y/ref=sr_1_2?ie=UTF8&qid=1300285278&sr=8-2
https://www.amazon.com/Canon-EOS-7D-28-135mm-Standard/dp/B002NEGTU6/ref=sr_1_1?s=electronics&ie=UTF8&qid=1300285835&sr=1-1