Nikon Coolpix S8100 offers fast performance, good photo quality and decent video recording features. It's a nice camera for casual photography sessions.
Design (4 out of 5)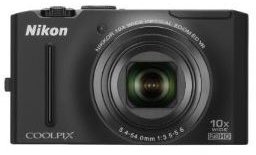 Out of the box, this camera can immediately be used in taking pictures without the need for optimizing and messing around with the settings. It is very easy to use with its slim body. It has a metal casing that makes it nice to hold and feel like a really sturdy camera. It is also compact enough to be stored in one's pocket. The only disadvantage of this digital camera's design is the location of the flash which is on the top left side. Having the flash pop up will make holding it quite a challenge without blocking the flash with your fingers. If you don't use the flash often, this will not pose a serious problem with the way you handle the camera. With just a minimal problem with the flash location, its design gets a four over five score.
User Interface (4 out of 5)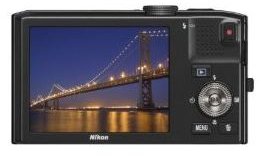 Its user interface is pretty straightforward. Its intuitive navigation helps you navigate the settings with ease, preventing you from being lost and confused no matter what kind of setting you are looking at. The menus are easy to read especially with the bright LCD screen that is not affected much even by bright lights. Its user interface get a good rating for its efficiency and style.
Features (4 out of 5)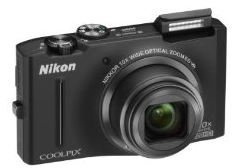 The camera's sensitivity ranges from ISO setting of 160 to ISO 3,200. It works best at ISO 200 so the Fixed Range Auto option is extremely useful because it keeps you within the range of ISO 160 to ISO 400, the sensitivity range that gives you the best quality pictures. This range of sensitivity give you a large amount of shooting modes ranging from bright light situations to low light conditions. This photo quality comes with excellent color quality and accuracy, at least compared to other cameras of its type.
It offers video recording with decent quality. It's nothing to brag about, but it does its job if you are just recording videos for personal use or for web publishing. Using the zoom feature works when shooting video, but it produces a noise that is recorded along with your video. If you are picky with the sounds included in your videos, suing the zoom function is not a good idea.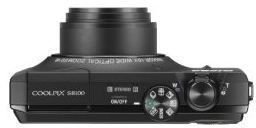 It includes a Panorama Assist feature that helps you take panoramic photos easily by lining up a series of your shots that makes it easier for you to stitch images together into a panorama image. It also has an HDR mode that combines different exposures of the same photo to produce an image with more shadow detail and highlights. Subject Tracking is a feature that lets you set the subject of your photo on a specific subject. This keeps the focus of the shot on your subject even if you are moving a lot. All of these features and more earn this camera a rating of four out of five.
Conclusion (4 out of 5)
With great performance and photo quality and only minor issues with the design and the video recording feature, the Nikon Coolpix S8100 is an excellent choice if you want a compact camera for casual photo shooting tasks. It gets an rating of four over five which is a good overall score.
References
Amazon, https://www.amazon.com/Nikon-S8100-Zoom-Nikkor-3-0-Inch-Black/dp/B00427ZLS8/ref=sr_1_1?ie=UTF8&qid=1301529928&sr=8-1
Infosyncworld, https://www.infosyncworld.com/reviews/digital-cameras/nikon-coolpix-s8100/11517.html
Photo Courtesy of Amazon.com