A Guide to Financial Aid: Everything Parents & Students Need to Know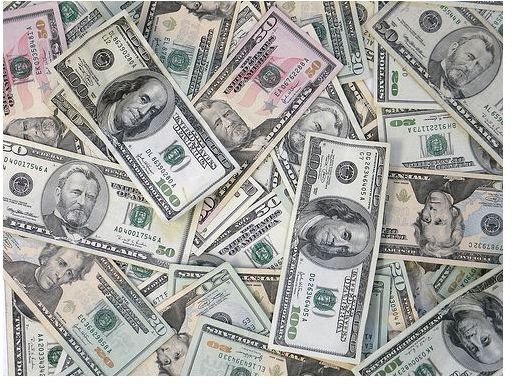 When you send your child off to college invariably the goal is to raise the quality of life. One of the last teaching moments you have before sending your baby out into the real world is a big one. This is where the lesson of financial planning comes in, where you get to keep your student from being saddled with a huge financial burden upon graduation.
In this parent and student guide to financial aid you'll learn everything you need to know about what kinds of financial aid are available, how to apply for them, scams to watch out for, what to do when it is time to pay back the aid, tax implications and anything else you have or haven't thought of yet–especially the things you haven't. With this information under your belt, teaching your son or daughter will be much easier.
Facts About College Student Loans
The best place to start talking about financial aid is with exactly what is available and where it is available from. Here we discuss who issues student loans, how many types of loans there are, what the difference between subsidized and unsubsidized loans is, how to apply for loans, what the current interest rates are and deferment and loan forgiveness plans. These are the bare bones basics for anyone looking for help financing a college degree.
Information on Income Limits For Pell Grants
The best type of financial aid is the kind that you don't have to pay back; it usually comes in the form of grant monies. The Federal Government offers the Pell Grant to students who meet the income requirements. As a need-based grant there are several forms of income verification required all of which are covered here.
Information About Government Subsidized Loan Prog****rams
If a Pell Grant isn't a possibility or it doesn't cover the full extent of your financial needs the next step is the Stafford Subsidized Loan. There are also income requirements for this loan but they are not as stringent as for the Pell. Interest rates for this loan vary depending on the year of issuance. Everything you need to know about the Stafford Subsidized Loan program, including the changes signed into law in 2010, can be found here.
Information about Unsubsidized Loans for College
If both the Pell Grant and Subsidized Loan still aren't enough to cover all of your college expenses the Federal Government also offers an Unsubsidized Loan. The requirements are similar to that of the Subsidized Loan but there is a major difference. The interest payments on this loan start six months after the loan is taken out.
What Are Perkins Loans? How Do I Qualify For Perkins Loans? And Other Questions About the Perkins Program
A Perkins Loan is a special loan offered to students who have "exceptional" financial aid as determined by a formula that calculates the expected family contribution of the student's family and the economic condition of the student. Although this is a loan that was designed for graduate students, undergraduates can also apply. This loan comes with one of the lowest attached interest rate of any government loan.
Our List of Legitimate Scholarships Based on Financial Need by State From A to Z
If geography is a major concern for your student, searching for financial aid by state may be the way to go. Not only will this guide list all of the major scholarships, grants and loans available in your particular state it also gives tips on how to avoid scams and provides direct links to the school's scholarship webpages This section covers Alabama to Delaware.
Need-Based College Scholarships: State-to-State List
In part two of the state-by-state listings there are more tips and tricks on how to apply for and successfully get a school offered grant. The list starts with the District of Columbia and goes through to Idaho. There are several charitable organizations and educational institutes mentioned, especially in Florida.
College Scholarships Based on Need: Explore Our Alphabetical List of States from Illinois to Maine
Obviously in the third installment of the state-by-state financial aid guide the states of Illinois to Maine are covered. Included here are tips on navigating school webpages to quickly find the scholarships and grants offered. This can save countless hours of web browsing and get you directly to the information you are looking for.
In Search of Need Based Assistance for Colleges Located in Maryland to North Dakota
In part four of the series on state-based scholarships we look at states from Maryland to North Dakota. Also included in this section are some of the qualities and qualifications weighed by administrators of major scholarships and grants to decide on the best candidates. Knowing these can give you an advantage over other candidates.
Scholarships Based on Need Listed by State From Ohio to Wyoming
In the last part of the state-by-state grants and scholarships series the states of Ohio to Wyoming are covered. After touring the state offerings you should have a good idea of the type and amount of financial aid that will be available at your chosen institution.
Avoiding College Financial Aid and Scholarship Scams
Because financial aid is such an important part of the college system there are bound to be shady individuals lurking in the corners. Fortunately, there are several ways to spot scams and offers that are too good to be true. Take a tour and learn about all of the different types of scams and how to find out if an offer is legitimate.
Appealing a Financial Aid Award For College
What happens when the financial aid you expected isn't what you got? Most students don't realize that there are ways to appeal the award that was granted. Most of the time aid is given based on the amount of credits a student is enrolled in coupled with financial need. When the numbers aren't added correctly it's time to make the appeal. Here's a step-by-step guide including what documentation you need and the common lingo you should know.
College Student Part-Time Jobs
What else can you do if financial aid isn't going to cover the bills? Several students take on part-time jobs during the school year. There are several opportunities on and around college campuses that cater directly to a student workforce. Not only does this guide offer the top choices for student jobs but helps ask the important questions that will help a student balance school and work.
Deferment is a common practice among new college graduates. This is one of the best ways for a graduate to hold off repaying loans until he or she has landed a good job. How does one go about asking for a deferment? Who do you contact and what information do you need to provide to make it happen? Everything you need to know about deferment is just a click away.
Can't Pay Student Loans? Take a Look Programs For Loan Forgiveness
Are there other options for repaying your student loans if you can't land a high paying job right out of the gate? Yes there are, and some of the best are loan forgiveness programs. These programs are extremely competitive and involve working in places or with people whom you may not be used to. Still, they are one of the best ways to pay down your loan debt in a timely manner.
What happens if you are unable to repay your loans and they go into default? How long can you go without paying before the government starts wage garnishments? If you are in default what can you do to get out of it?
Knowing what financial aid is available to your college student is the first step in a journey to teaching him or her to be financially responsible. In "A Parent & Student Guide to Financial Aid: Everything You Need to Know" we have briefly described the types of aid available, other options for paying for school and what to do if you run into snags along the way. These articles will form the basis from which a personalized financial aid strategy can be built, ensuring that your student isn't hampered by insurmountable debt just after graduation.
References