College Funding Options
Finding money to pay for school can be a real challenge. Any thorough search of ways to pay for college should include thorough research of available student loan, grant, and scholarship programs. Scholarship money is a particularly appealing option, because this type of funding doesn't have to be repaid after you finish school, and neither does grant money.
There are many types of scholarship programs, each one with different criteria. To identify scholarships that you should apply for, you'll need to do a significant amount of research. Unfortunately, while you're searching for legitimate opportunities, you'll likely come across a number of scams disguised as genuine programs.
Signs of Scams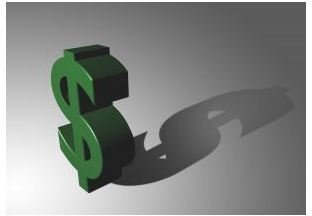 Before you look for a scholarship, you need to learn how to recognize scholarship scams for what they are so you can avoid becoming a victim. This knowledge will allow you to concentrate your time and effort on researching and applying for legitimate programs that might actually provide you with financial aid for college.
1. Administrative Fees – One of the first signs that an "opportunity" is a scam is an application fee. No legitimate scholarship opportunity has a fee attached to it. Some claim to require fees to cover application processing, administrative overhead costs, verification that applicants are serious, and other reasons that may seem logical at first glance. It's safe to assume that any so-called scholarship programs that require a payment from applicants are scholarship scams.
2. Guaranteed Awards – Scholarships are awarded on a competitive basis, which means that no individual or organization can make legitimate promises of guaranteed funding. However, some of the most convincing scholarship scams promise guaranteed awards to those who pay a fee for services. These programs should always be avoided.
3. Requests for Banking Information – Some scholarships scams are nothing more than identity theft attempts in disguise. No legitimate scholarship program will ask for banking or credit card information, and you should never share such data. Such requests are often made with the claim that the information is needed to transfer scholarship monies upon receipt of an award. If you fall for one of these scholarship scams, you could find yourself facing a situation of money being removed from your accounts rather than being deposited.
4. Mystery Money – If you want to apply for scholarships, you will have to find the programs and submit applications on your own. If you receive a call, email, letter, or other correspondence from someone claiming to represent a scholarship program that you never applied for, you are dealing with a scholarship scam. Do not provide any personal information in response to such an inquiry.
5. Unverifiable Organizations – Some people who operate scholarship scams set up phony programs that may appear legitimate at first glance. Don't provide personal information to any organization offering what seems to be a scholarship program unless you can verify that the opportunity is real. Anyone can create a website; verify that there is substance behind the program before sending in any information. Look for verifiable telephone numbers, physical address, corporate or nonprofit status, information about prior award winners, etc. as signs of legitimacy.
Stop that Scam!
Seeking college funding requires hard work and diligence. If you come across a program that looks suspicious, it's best to avoid taking any chances. You can take steps to protect yourself against known scams by reviewing the information provided on the Federal Trade Commission's website. You can also file complaints against people and companies promoting financial aid and scholarship scams that you become aware of on the same site. FinAid.org, a reputable scholarship search website, also offers insights into scholarship scams.
You should never have to pay for information that will lead to college scholarship opportunities. Anyone who wants to charge a fee for giving out information is taking advantage of you.
Image Credit: Sxc.hu (rigor789)