Microsoft Word: From Beginner to Advanced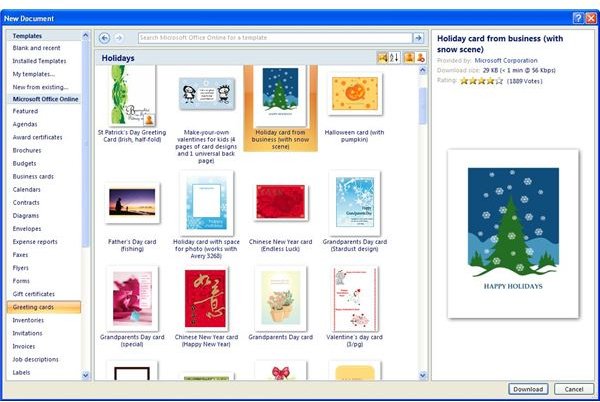 Getting Started with Microsoft Word
Microsoft Word is one of the most popular desktop computer applications in the world; students, secretaries, executives, politicians and even the military use it. Designed with one simple aim in mind – enabling you to create the perfect document – Word is available either on its own or as part of the Microsoft Office suite. There is even a version available for Mac OS X.
Thanks to the software's quality and longevity, you will find that older versions of the software are still in use. If you have recently switched from Word 2003 or are a complete beginner, the menus in Word 2007 and 2010 are where you should be starting in order to gain familiarity with the product. Previews are available for many commands.
Rather than create documents from scratch (something an advanced user might need to do) Office Online offers a range of document templates that enhance the selection already available in Word.
Maximize Your Page
In addition to these basic steps, anyone with an interest in using Microsoft Word long term or for creating a variety of different document types should be aware of how headers and footers can be used to maximize the use of the printed page and include page numbers, section titles and footnotes, for example.
What Intermediate Users Should Know
After you have been using Word for a few weeks, you will probably want to learn some key additional functions, mainly relating to page formatting. These are useful building blocks for more advanced processes such as creating formatted documents from scratch, so it is worth taking the time to understand headers and footers, section breaks and tabs and using borders in Microsoft Word.
Basic and intermediate users should also be able to change fonts and make other text-based formatting changes such as applying styles or simply switching between normal, bold, italic and underlined type.
Insert and Improve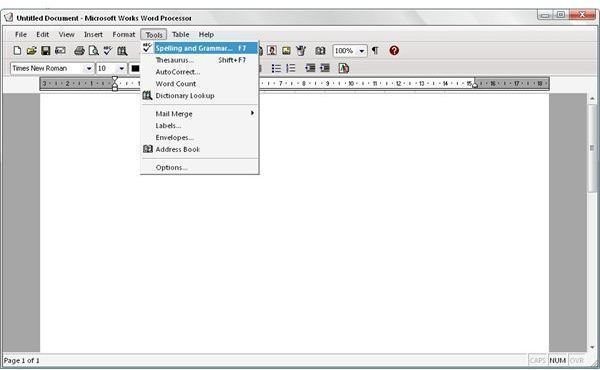 As you build your repertoire of Word-based skills, you will find that the software features a wide selection of great options. For instance, rather than stick to the standard dull header format, why not take advantage of WordArt to add some color and flair to the document?
Meanwhile if you are planning to insert images into your Word project, the text can be instructed to wrap around the images, enabling you to maintain a smooth flow throughout the document. There are also tools available for inserting symbols, accents and watermarks.
There is more to Word than inserting images, however. You might import a PDF file, open a document from another format (such as Microsoft Works), or even scan a document directly into Word.
Creating a Document with Character
You would expect all of the usual characters and punctuation on your keyboard to appear in Word, but about foreign language characters, accents, umlauts and even copyright symbols?
There are various ways that you can incorporate these into a Word document, from creating keyboard shortcuts to inserting them from the appropriate menu.
Create Your Own Word Documents
With the basics of Microsoft Word understood and the locations of the various templates that are available, you should be in a position to create new projects based on the available tools. Whether this means building a flyer from scratch, creating one based on a template, downloading a banner or importing all of the elements yourself depends entirely on your level of confidence.
Using Word as Excel
It is not all tables of contents and basic desktop publishing tasks with Word, however. Thanks to greater integration among Microsoft Office products, it is now possible to enjoy some Excel-style number crunching in a Word document.
Whether you want to create a flow chart or build a table to run regular calculations in (perhaps for invoicing), integration with Excel makes it possible. Pie charts and Venn diagrams are also possible, as is directly importing data from Excel spreadsheets.
Advanced Tips and Tricks in Word
If you have made it this far then you are well on the way to becoming an advanced user of Microsoft Word. This really is a feature-packed suite of tools that enables you to do so much more than type a shopping list! You might want to type in Spanish, for instance, or view the underlying HTML code of your document; you might need to send a fax from Word, or perform a regular repeated task that requires a macro.
Even the most advanced Word experts are finding new ways of using the application on a daily basis – there is a lot to learn for an app that is so easy to use.
References