They Made It Through Perseverance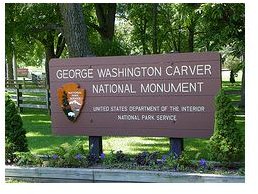 While many of these entrepreneurs have succeeded, it's often hard to stay on your game or at the top. Here are the top five African American entrepreneurs and CEOs who have that staying power:
Kenneth I. Chenault – As the Chairman and CEO of American Express, Mr. Chenault is listed as 83rd on the list of Forbes online highest paid CEOs. Born in 1951 in New York City, Mr. Chenault received a BA from Bowdoin College in 1973 and his law degree from Harvard in 1976. After a stint as a management consultant, Kenneth set his sights on American Express in 1981 and worked in the positions of director of strategic planning and vice chairman until making the mark as CEO.
Ann M. Fudge – This top African American is a former CEO of Young & Rubicam Brands and is currently on the board of directors of General Electric serving on their Public Responsibilities committee. If these responsibilities weren't enough for Ms. Fudge, who has a BA from Simmons College and an MBA from Harvard, she also is the director of the Novartis AG, the Gates Foundation and the Rockefeller Foundation. Ms. Fudge began her career in marketing and through perseverance landed a job at General Mills.
Alwin Lewis – President and CEO of the K-Mart Holding Company, Mr. Lewis received dual bachelor's degrees in business management and English literature from the University of Houston. He also received an MBA from the University of Houston and has been in the restaurant industry for twenty-six years prior to joining K-Mart. Prior to becoming top dog at K-Mart, Mr. Lewis was the CEO of YUM!, the world's largest food company where he was responsible for eight billion in annual sales. His love for the food industry and quality assurance gave him top jobs at Kentucky Fried Chicken and Pizza Hut to name a few.
Renetta McCann – This entrepreneurial lady made number twenty-seven on the Forbes List of Most Powerful Women. As the Chief Executive for Starcom MediaVest Group for both the US and Canadian operations, Ms. McCann, is in charge of purchasing media time for clients such as Coca-Cola and General Motors. With her BA from Northwestern, Ms. McCann skipped law school and joined the advertising firm of Leo Burnett. As McCann told Forbes, "I didn't set out to be a CEO. In fact, when I started in this business, it wasn't an option."
Clarence Otis, Jr – On the list of only a handful of CEOs who run Fortune 500 companies, Mr. Otis became head of Darden Restaurants at only 48 years of age. Darden, the parent company of Red Lobster and the Olive Garden, is considered the top casual restaurant company in America. The son of a janitor and resident of South LA where the riots are rampant, Mr. Otis found his way out through perseverance and an education. Otis gained a BA from William College graduating magna cum laude and received his law degree from Stanford by 1980. Working in the law, investment banking, and corporate finance world, Otis became vice president of Darden Restaurants by 1992 reaching the top CEO job by 2004.
African American Company Champs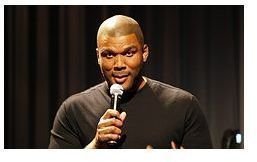 Any list of famous African American entrepreneurs should include those who started their own companies and made it to the top. Here's a look at our top five:
Tyler Perry – Born in 1969, Mr. Perry whose give name was Emmitt, was the son of a contractor. Tyler claims of his father, "his answer to everything was to beat it out of you." With only a GED in hand, Perry attempted suicide at sixteen, but he soon became inspired by his imagination and Oprah Winfrey. His play turned movie, The Diary of a Mad Black Woman, surpassed the movie Hitch in 2005, all from the talented writings of Mr. Perry. Some African Americans may say Perry makes fun of his race through his Madea character (Madea's Family Reunion, Madea's Class Reunion and Madea Goes to Jail), however, Perry points out that his character Madea was "everyone's grandmother when we were growing up." This author, actor, director, and producer has grossed over 75 million and his TBS television series, Tyler Perry's House of Payne has reached syndication with over 100 episode. Currently, Mr. Perry lives in the Atlanta area and runs his own company, Tyler Perry Movie and TV Studios.
Lisa Irby – Consider Ms. Irby an Intrapreneur whose successful Webmaster companies include 2CreateaWebsite.com, 2PlanaWebsite.com, and Websitebabble.com are tops in sales and revenues. She began her career working in the affiliate marketing online venue and learned all there was to know about search engine optimization (SEO), which helped take her companies to the top, and voted easiest to use by reviewers and users. A hater of pyramid online schemes, Lisa was able to quit her full time job and make her fortune staying at home. The hardest part of it all says Lisa of working at home? "Knowing when to walk away from the computer."
Sherrell Smith – A Realtor and independent owner of an Allen Tate Real Estate Company in North Carolina, Sherrell wants to "Green Carolina Homes, one step at a time." With her green spirit in mind, Ms. Smith has over twenty years experience as a Realtor and appraiser and has also worked in the mortgage industry. Now with a real estate firm of her own that chooses a "green approach to ownership," Sherrell has closed millions of real estate deals and provides services such as mortgage insurance, real estate titling services and home warranties.
Marvin B. Rhodes – Owner of Rhodes Clothiers located in Nashville, Tennessee offers both men's and women's fashion both in-store and online. With a line of his own, Rhodes Clothiers and Suits, Mr. Rhodes has been in the garment industry for over thirty years working his way up as a stock boy to finally own Rhodes Clothiers. With a full line of clothing and accessories that includes fine Italian suits for both men and women, Marvin has achieved his American dream.
Michael T. Hill – President and CEO of the Atlanta Metropolitan Black Chamber of Commerce, Mr. Hill offers many services to the African American community in this non-profit. Mr. Hill's goal is to help African American entrepreneurs succeed in the local, state, national, and international business world. Mr. Hill is a member of the 100 Black Men of Atlanta that serves underprivileged youth and helps them achieve success through education opportunities focusing on entrepreneurship.
Summing Up Famous African American Entrepreneurs
On our list of African American business owners, we find CEOs, Presidents, small business owners, and those who succeed on the World Wide Web and at home businesses. All of these entrepreneurs are not only living their dreams but some have faced much diversity getting there.
This post is part of the series: Learning From Successful Entrepreneurs
Whether you're embarking on your first entrepreneurial venture or you're trying to find inspiration for a new endeavor, it never hurts to look at some success stories for motivation and ideas. Check out these articles that highlight inspirational entrepreneurs.