Angel Investors Are Not Venture Capitalists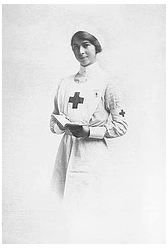 The first thing to consider when seeking funds for your non-profit is that angel investors are not venture capitalists. Venture capitalists consist of a group of individuals that lend money and want to see a good return on that investment in five to ten years. Venture capitalists usually want a stake in your business as well until the debt is paid in full.
Angel investors, on the other hand, are usually made up of one individual or a family trust that will invest in a business for partial ownership equity or convertible debt. The term angel investor does not mean free money for your non-profit.
What About Angel Funding?
Angel funding is on the forefront in today's world of non-profits. In 2008 in Silicon Valley, a group of philanthropists were invited to listen to pitches from six non-profits. While the meeting was a great idea and all the pitches were from charitable 501(c)3 tax-exempt organizations, no checks or cash came from the philanthropists. Does this mean it's impossible to realize dollars from angel funders? This is where the type and age of your non-profit comes in.
Finding Angel Funders
If you are a new non-profit, your best bet is to research grants available in your state or visit the US Government's website for non-profits. Here you'll find much information on available grants and other programs the government offers depending on the type of non-profit.
If your non-profit has been in existence for at least three to five years, you do have a few options for finding angel funding. Here are few tips to get you started:
Founders – Consider the founders of your non-profit. Are they willing to invest more money? If you are the founder, can you invest additional cash? If founders will match requests to angel funders, you'll have a better chance in seeing real cash.
Growth Funds – Try and put some cash into growth funds. Most cities and towns have community foundations that will set up and invest funds for a smaller fee than a conventional broker would. Your commitment to building a growth fund will show angel funders you are serious about your non-profit.
Board of Directors – While this may seem picky, choose a solid board of directors that are willing to donate cash or have influential friends who can donate to your non-profit. The more influential in the community the better and influential people attract other influential people, especially angel funders.
Seek Out Angel Funders – Visit your economic development department or community foundation and ask who donates the most in your community and to what charitable cause. Seek out angel funders who donate in your area of non-profit. Don't just call them. Hold a meeting at your location and offer refreshments and hand out your non-profit feasibility study and business plan. Have a lot of brochures on-hand. If your non-profit helps families against violence for example, have some past participants speak to the angel funders to help them understand how they were helped by your non-profit. Make sure you follow-up with emails, calls, and thank you letters.
Angel Funding on a Larger Scale
Some families, individuals or trusts that are interested in your non-profit will consider more of angel investing rather than angel funding. For example, if you need a space, land or building for your non-profit, angel investors will help you obtain these if you pay them back. Land contracts and lease-to-own options are a consideration as well as an outright purchase from the angel investor. Interest rates are usually very favorable.
Most angel funders will not donate money on a large scale unless it is to their advantage or they have a strong interest in helping a specific non-profit. The type of non-profit you have is a definite factor here. Check out the Charity Navigator to find out what non-profits do the best and worst, who is giving where and where to find angel funds.
Invest in a Development Director
If you want to succeed in seeking angel funding for your non-profit organization, invest in a development director or a person who has experience obtaining cash from angel funders and knows how to pull them in. Find a development director in the Global Software Solutions network, which lists all non-profit publications. This is also a good source to find newsletters and publications that can help you better manage and run your non-profit.