#5 What Does Your Small Business Do?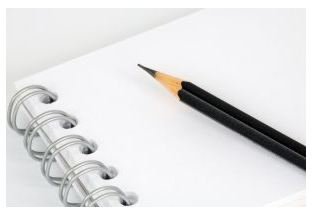 Surprisingly few small business owners know the answer to this question. If you don't know, how are you supposed to tell everyone else? Take the time to write down exactly what your business specializes in and if you have additional services select a couple of the most prominent and axe the rest. Once you have decided what your business does – do not stray from it. Make flyers and a sign for the office wall that says exactly what you do. Not only does this help you get out the information on your small business it also helps your customers tell their friends.
#6 Put Your Cusomers First
Do nice things for your customers and they will do nice things for you – like tell their friends. Some businesses offer coupons to customers who have purchased before, others give discounts for coming in during bad weather or off season. Christmas cards and birthday clubs are also great ways to get your name out there and let your clients know that you care. When my mother purchased a car from a local dealership, they had a flowering plant delivered to her home as a Thank You for shopping locally. Ten years later that plant is still alive and serves as a reminder of the nice folks at that dealership. That one plant lead to 2 more vehicles purchased and many friends referred.
#7 Where are You Located?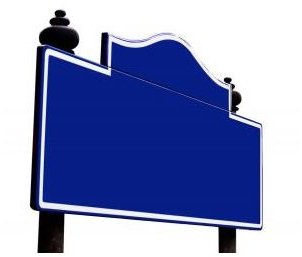 How easy is it for potential customers to find your small business? One of the simplest, yet commonly overlooked aspects of marketing is making sure clients can find you. Do you have a listing in the Yellow Pages? You should. Although you do not need a full page color ad, it is a good idea to go with something larger than the basic name and number listing. People are attracted to pictures. Getting a business listing with Google or Yahoo! is also a good idea to grab the attention of anyone searching for businesses online.
When driving or walking through your town, take a look at the various types of signs businesses have. Which ones do you like? Take note and design a sign using some of the aspects that you like. If you need help there are many sign companies in every town that can help with design and construction.
#8 What is Your Customer Recourse Policy?
If your product or service fails, what can the customer do about it? If you said "I don't know", try again. One of the biggest fears customers have is not being able to return or exchange an item if it doesn't work. Companies like Hewlett Packard are infamous for their friendly customer service and their excellent recourse policies. Stories about scanners not working with new computers abound on the internet, the difference with HP is they do something about it. If a product does not work they simply send you a new one.
In some cases it is easier for large corporations like Hewlett Packard to offer great recourse policies, but it can be just as simple for small businesses also. Assuming that you only sell quality merchandise that does exactly what you say it does – giving a free one to a customer in the off chance one breaks is not such a bad idea. The thing to remember here is not the money you may be losing on giving away a new product, but the marketing potential of that one happy customer. If that one person tells 3 friends and one comes in to purchase a product – are you really out anything?
___________________________________________________________
Sources: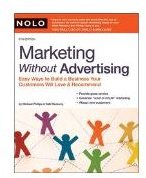 Marketing Without Advertising: Easy Ways to Build a Business Your Customers Will Love & Recommend 6th Edition by Micheal Phillips & Salli Raspberry, Published by NOLO Small Business Essentials 2008
This post is part of the series: 8 Tips on Marketing a Small Business
Marketing is the mixing pot that holds together your appearance, ethics, customer service and community relations. In essence how you market your small business is how you want others to know you. There are many different facets to successfully marketing your small business. We will discuss the 8 ma