What are unconventional careers options? They are careers meant as outlets for creative and socially responsive individuals. Unconventional people find it hard to express themselves in a structured workplace, because they are basically risk takers who endlessly explore possibilities. They tend to resist being taken into the mainstream of the norms and often veer away from what has become popular.
Today, these occupations have emerged at the top of the job market, borne out of demand for unique skills. Most consumers and patrons simply have become tired of seeing the common and ordinary.
Unconventional careers came of age at the turn of the 21st century in line with the advent of the Internet Age. Getting insights about some of them provides alternative perspectives to individuals who are at the crossroads of making a significant change in their careers. Others who simply find it difficult to land a traditional job because they lack the edge can consider these career options; their talents and artistry can make a difference in today's highly competitive industries.
Let's explore some of these occupations to find out how each of them are faring currently in today's job market.
Crossword Puzzle Constructors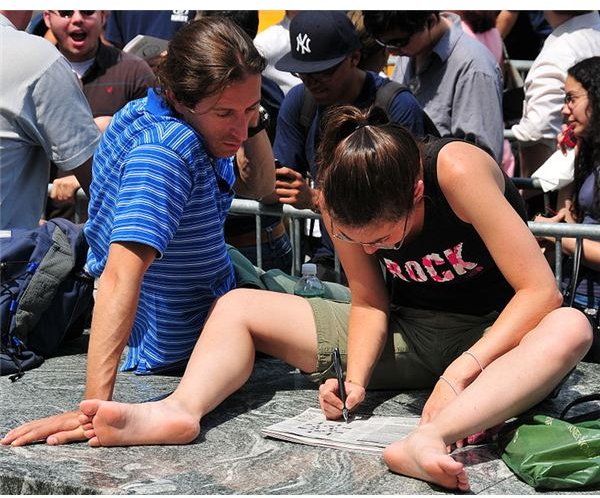 Most newspaper publishers include crossword puzzles in their issues, since this is one way of getting their newspapers read. People have other sources of news information but are still in the habit of buying the daily papers for the crossword puzzles.
Accordingly, most daily publications pay $15 to $75 per puzzle while those commissioned for special magazine projects pay as much as $100 to $500. However, you can aim higher if you'll set your sights on getting your crossword puzzles published by The New York Times. (Source: Quora.com/How-much does The New York-Times pay for an-accepted crossword puzzle).
The New York Times pays as much as $200 for Daily Puzzles (Monday to Saturday) and $1,000 for the Sunday Puzzles. These quotes were based on ongoing rates at the time the crossword puzzles were published. Some puzzle makers claim to have earned more because the rates went up at the time the puzzles were published.
Based on feedback of puzzle constructors, editors pay a high price for those that are easiest to solve, and the challenge constructors have to face is in jumbling words that most people know. Computer software and databases have made crossword construction easier for puzzle makers but the human factor still makes a difference in order to be competitive. Those that rate highly contain creative and witty clues. The NY Times editor chooses from among the best regardless of whether they were accomplished by hand or with the use of computer software.
Motivational Humorists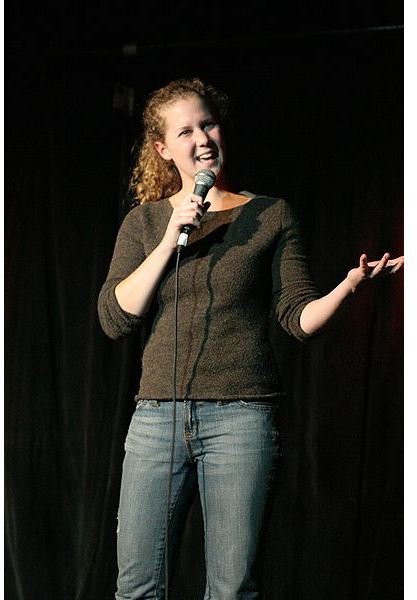 Formerly, most humorists found jobs as stand-up comedians in comedy clubs where they earned as much as $200 to $1,000 per show. Today, humorists have evolved into a new breed of professionals called motivational humorists and they are currently making a mark as the latest company tool for human resources development.
The recent trend in human resources management is to look for humorists who can inject something funny or humorous into the messages they convey at the workplace. Hiring these professionals is no longer limited to entertainment during celebrations of corporate events but on a more regular basis.
A humorist and his knack for finding something amusing out of given situations have been proven to work effectively in making changes at the workplace less frightening and stressful. In addition, it adds a cushion to authoritative business messages and perks up business presentations as well as making product campaigns more interesting and easier to recall.
There is not much data available to indicate how much motivational humorists earn. However, these types of humorists may have had some stints at comedy bars but they have gone further by developing their craft and by becoming professional speakers and lecturers. Basically, the annual pay data for lecturers and speakers range from $34,522 to $56,527.
Those who have provided testimonies about the effectiveness of hiring motivational humorists include mostly Canadian companies like Alberta Human Resources, Human Resources Management Association of Manitoba, and Canada Mortgage and Housing Corporation.
Lyricists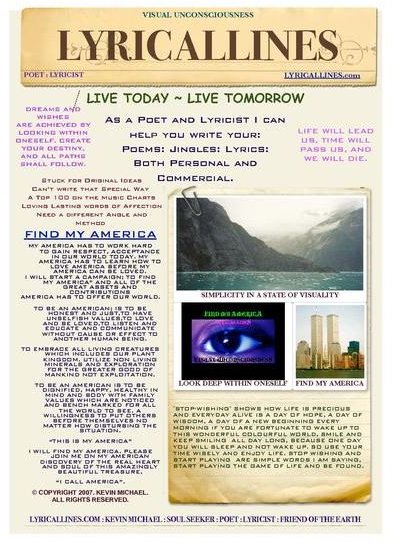 A lyricist is different from a songwriter because his job is to supply the words to an already-existing music piece or melody. The songwriter, on the other hand, composes both the music and the words. However, there are instances that a lyricist may be asked to write the lyrics before the music is composed, particularly if there is a special theme or audience targeted.
To be effective in their line of work, lyricists have to have a great sense of social sensitivity in knowing the words to which the general public or the targeted genre would easily respond. Individuals who come up with powerful plays of words that instantaneously pique the interests of listeners are quite in demand, not only in the movie and music industry but also in the advertising world.
They create words for movie theme songs in collaboration with the songwriter or composer and arranger. Accordingly, a lyricist earns as much as $2,500 for each song and royalties from the movie's earnings, plus credits for his work. If the movie outfit or the advertising agency finds his work very effective, a lyricist could be awarded with a work-for-hire contract.
Most lyricists start out by getting affiliated with recording companies or through talent agencies. Others join professional organizations and associations like the Songwriter and Lyricist Club (P.O. Box 023304, Brooklyn, and NY. 11202).
Pet Groomers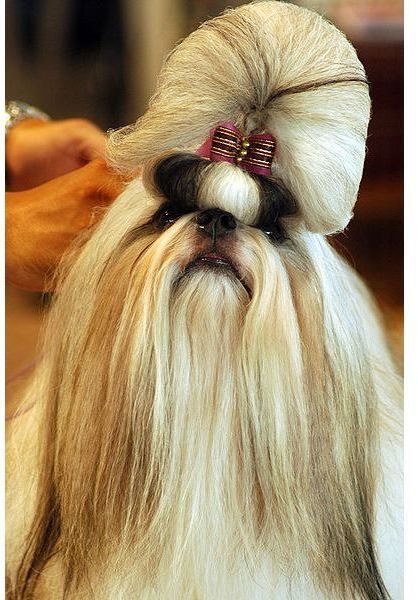 If you love caring for pets, you can make a career out of it by finding a job as a pet groomer. It's a rewarding job but requires training and practice in order to excel in this type of unconventional career option. There are professional grooming schools that provide basic knowledge about pet grooming and health habits. It is also important to have sufficient knowledge about breeds and types of pets as well as to develop familiarity with grooming styles.
A dog groomer earns as much as $8.31 to $12.76 working at pet stores, pet supplies shops, and veterinary clinics. Since there are so many pet lovers out there, a pet groomer could also render his services as a pet beautician in pet supplies stores, where salaries range from $7.63 to $15.48 an hour.
Jewelry Designers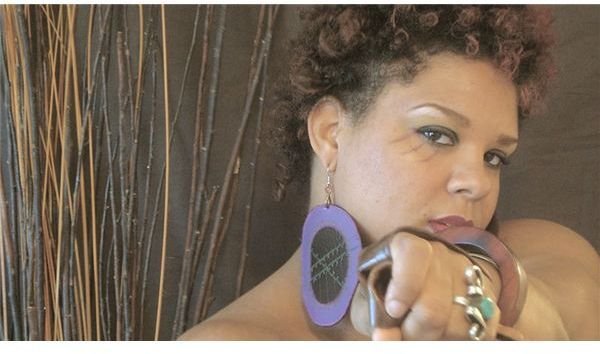 Find jobs as jewelry designers in retail and fine jewelry shops, clothes and accessories manufacturers, and various outlets in the fashion industry. As an in-house jewelry designer you can earn an annual salary ranging from $31,618 to $52,900.
However, since this is recognized as one of the career options for unconventional individuals, you will find freelance jewelry designers who create and sell their creations to jewelry store outlets. They go about their jewelry-selling ventures by first developing a business plan and then aiming to create at least ten original jewelry pieces before marketing and selling them to jewelry stores.
Business plans include establishing the targeted market, knowing the current and future trends, and knowing how much the intended customers are willing to pay. In researching trends, forecasts for the entire aspect of the fashion industry should be the main consideration. Otherwise, one may end up peddling outmoded jewelry creations while fashion shops prefer to have an edge over their competitors by being the first to come up with the newest trends.
Most of the top-selling designers started out by putting their work on exhibit at trade fairs and expositions, but basically they attribute their successes to the dedication with which they fashion their jewelry designs.
Disc Jockeys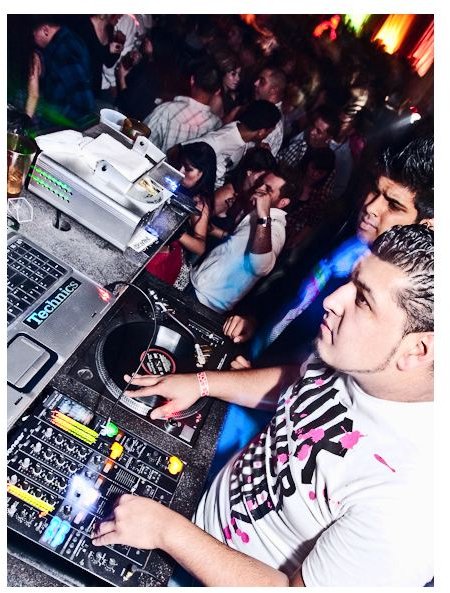 Becoming a disc jockey is one of the most popular career options for the younger generations who decide early on in life to follow their hearts' desire. Since music is a common fascination among the youth, others make a career out of knowing the right kind of music for the right type of genre combined with their gift of gab. DJs play important roles in giving life to parties and events aside from making radio stations popular.
Disc jockeys often have fans or followers who find their wit and brand of musical innovations appealing, i.e. record scratching and creatively mixing the latest rap and pop music. As club or program hosts, they are intuitive about what the audience wants according to moods, outlooks, and general atmosphere pervading in the community. DJs for radio stations earn average annual salaries ranging from $20,723 to $38,186 while DJs working in bars, nightclubs, and disco joints can command hourly rates that range from $14.55 to $51.24.
Acrobats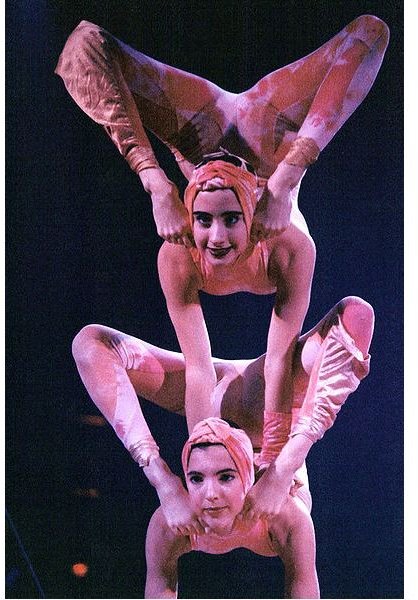 Formerly, acrobats found work mostly as circus performers but the latest venues for this unconventional career option are corporate events, private parties, theaters, casinos, and TV variety shows. Acrobatic performers have transcended from trapeze acts to gymnasts and incredible group balancing-act performers.
Currently, the most prestigious hirer of gymnastic acrobats is "Cirque du Soleil." The company attracts many well trained acrobats since it allows their performers to travel with their families by providing excellent living conditions and continuing education for their children.
This is part of the company's strategy to provide a creative environment for its performers. As artists, they can maintain dispositions that are conducive to exploring new challenges, which in turn will keep their shows globally acclaimed and highly sought after.
Compensations offered include basic pay per show, tour allowances, bonuses, health care and disability benefits, paid sick leave, vacation leave with transportation allowances, meals, and complimentary tickets to "Cirque du Soleil" shows. Artists are required to undergo training for at least 12 hours a week and expect to perform in 300 to 350 tour shows in a year.
Paparazzi Reporters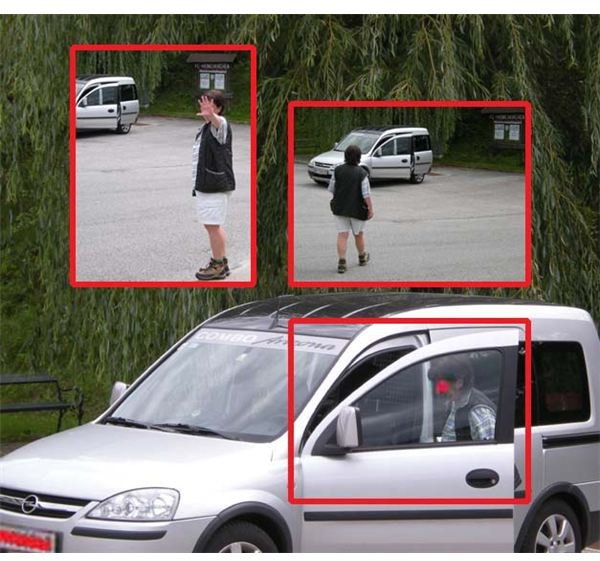 Why are some individuals interested in becoming a paparazzi reporter, which is considered as ranking lowest among reporters in the news industry? Is it because of their fascination for movie stars and celebrities or the thrill of stalking these personalities to get a snapshot of famous people at their most unguarded moments?
Of the unconventional career options, this one may be quite unpopular but the excitement of taking photos that could command a high price from newspaper and magazine publications is probably worth all the trouble these professionals go through.
As ordinary entertainment reporters and photojournalists, they earn hourly salaries that range from $11.65 to $17.86–but a news-scoop photograph can sell for as much as $7,500 up to $150,000. (Source: People Paparazzi.com)
Critics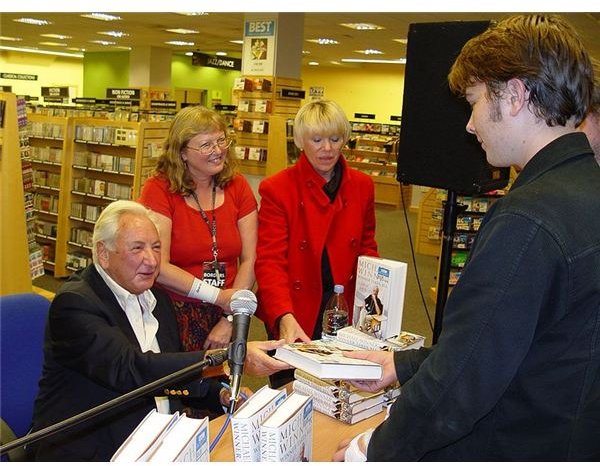 This unconventional career option is for individuals who have the eye, the taste, the knowledge, and the sensibility to analyze the artistic aspect of every piece of work that claims to be a fine work of art. Their work is different from that of reviewers whose intent is mainly to provide useful guides to consumers about the usability or the practicality of patronizing a product or piece of work.
A critic is often highly revered or even feared by artists since he can make or break a career in the artistic field, although not necessarily in the consumers' markets. Patrons of different art works, including culinary preparations, are interested in what critics write to determine up to how much they will pay for a creative work or if they should even consider patronizing it at all.
However, critics have to make a name for themselves in order to be recognized and be counted as a reliable source of artistic opinion. The route starts by making unpaid artistic reviews to be accepted by widely read newspaper and magazine publications.
Research, travel, and attendance at exhibitions and festivals form part of their credentials. The ability to conduct interviews that provide added insights is highly essential to their decisive and negative comments. Most of all, critics are able to compose all their comments in an engaging and professional manner. Conservatively, critics are said to earn as much as any newspaper editor or columnist; the annual pay data for this occupation ranges from $29,670 to $53,285.
Comic Book Artists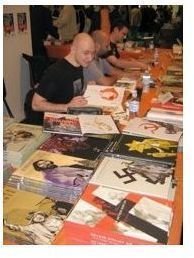 Comic book artists are making a comeback as comic books have taken a new form since they can now be viewed online. The comic book industry, particularly makers of the Japanese Manga series, has attracted viewers from all over the world. Whereas before comic book fans of the Naruto anime series had to check out the best prices before buying a Naruto paperback volume, fans can now read and even download this popular comic book anime online and for free.
However, the comic book artist gets paid by the function he performs as part of a particular comic book team. Newcomers are given different rates from those considered as seasoned artists or pros:
Newcomers:
(1) Penciler: $10-$60, (2) Inker: $10-$25, (3) Colorist: $5-$20, (4) Cover Penciler: $40-$75, (5) Cover inker: $25-$50, and (6) Cover colorist: $75-$250.
Seasoned Artist:
(1) Penciler: $50-$120, (2) Inker: $25-$60, (3) Colorist: $25-$60, (4) Cover Penciler: $100-$ 200, (5) Cover inker: $75-$100, and (6) Cover colorist: $250-$700.
The Pro
(1) Penciler: $100 & up, (2) Inker: $60 & up, (3) Colorist: $60 & up, (4) Cover Penciler: $200 & up (5) Cover inker: $100 & up, and (6) Cover colorist: $1,000 & up.
(Source: En.Allexperts.com Comic Book Industry by Expert- Inuta Kobungo 9/1/2003)
These are only a few of the unconventional career options you may want to consider. Other examples of these careers have been featured in a separate article entitled Top Ten Dream Jobs and How They Can Come True.
Looking for more options? Check out the rest of Bright Hub's collection of career guides and profiles.
Reference Materials and Image Credit Section
References:
Carol Eikelberry Copyright 2007-The Career Guide for Creative and Unconventional People–https://books.google.com.ph/books?id=2LHO6X5YcB4C&dq=

unconventional+career+options&printsec=frontcover&source=in&hl=en&ei=E3OnTJClJYfOvQOx9uzwDA&sa=X&oi=book_result&ct=result&

resnum=11&ved=0CEwQ6AEwCg#v=onepage&q=unconventional%20career%20options&f=true

Democrat and Chronicle Crossword puzzle makers abound in Rochester; Marketta Gregory, Staff Writer–https://ebookpedia.net/Democrat—Chronicle–Crossword-puzzle-makers-abound-in-Rochester.html

Excerpts from Humor in the Workplace? You Can't Be Serious! — https://www.mikekerr.com/humour-resources/free-articles/humour-in-the-workplace-articles/why-humor/

mikekerr.com The Way Work Ought to Be– https://www.mikekerr.com/talk-workshop-information/about-michael-kerr/rave-reviews/

Music, Money Success and the Movies By Jeffrey Brabec and Todd Brabec — https://www.ascap.com/filmtv/movies-part2.html

Youth on Careers-Unconventional Career Options–https://youthoncareers.com/unconventional-career-options/

NewPublicMedia.org-what journalists should learn from the paparazzi https://www.newpublicmedia.org/blog/2010/3/22/what-journalists-

should-learn-paparazzi

How much does The New York Times pay for an accepted crossword puzzle?–https://www.quora.com/How-much-does-the-New-York-Times-pay-for-an-accepted-crossword-puzzle
Comic Book Industry by Expert-Inuta Kobungo 9/1/2003 –https://en.allexperts.com/q/Comic-books-Comics-683/Comicbook-Industry.htm 9/1/2003

Prospects.AC.UK–https://ww2.prospects.ac.uk/p/types_of_job/critic_job_description.jsp
Image Credits: