Final Cut Pro Certification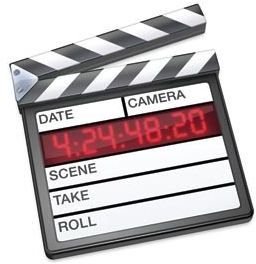 Final Cut Pro 7 certification is a great addition to the resume of anyone that is attempting to work in video editing and post-production, and is the culmination of the Apple Pro Training session that leads up to it. To pass this you will get Apple Pro Certified, which is a certification that Apple gives ensuring that you have reached the "highest level" in an Apple developed software. You often have the option of going for the Final Cut Pro 7 certification test without taking the entire course, and this is much cheaper than the full session price and will give you the same professional credentials. If you speak with anyone that has taken the test, however, you will know that taking this certification test without having the entire class lead up to it can be a very difficult proposition. A Final Cut Pro 7 example certification test can help you to prepare, so here is a series of examples about what you will find there.
Final Cut Pro Exam Prep Guides
Final Cut Pro 7 certification tests will revolve around the coursework that is given, and guides will outline what is learned in the course and will help you to prepare to study for that test. For example, the Final Cut Pro 7 101 class for certification will give you fourteen lessons. This will go over all of the major features of Final Cut Pro and then break down the sections so that you have questions and answers. To coincide with these Final Cut Pro classes there is a Final Cut Pro exam prep guide that will outline exactly what was in each section of the training, what features were covered, and include some study points. If you want a real Final Cut Pro 7 example of the certification test, this exam preparation guide should be the first place that you will go. It will give you questions like:
What is a self-contained QuickTime movie?
Describe two ways to apply a video or audio filter.
What generated item is used as a color and sound reference at the head of a sequence?
The answers are then paired below, so you can go section to section once you have completed them in the three day course to make sure that you can answer them correctly.
This is also the best way for you to determine whether or not you need to take the associated course before you take the Final Cut Pro certification test. Since the test alone usually costs $300 or up, you do not want to waste your money if you are not going to make it.
Final Cut Pro Certification Practice Tests
When looking over the Final Cut Pro exam prep guides you will notice that there is a link to a Final Cut Pro certification practice test. This test does require registration and a $25 fee, but it will be a direct parallel of what is on the official Final Cut Pro certification test. If you want to go for the certification without taking the test, then the Final Cut Pro certification practice test is a must. It will outline the areas where you are weakest and show you if you really have the skills in line to take the test. If you have already taken the class then you should be well prepared as long as you approach the Final Cut Pro exam prep guides before doing the actual test.
References
Source: Author's own experience
Training and Certification: https://training.apple.com/#certification
This post is part of the series: Professional Final Cut Pro
Here are some articles on how to use Final Cut Pro in your profession.