Enhance your Post-processing Workflow
PhotoTools is a plugin from OnOne Software that allows you to apply a plethora of professional post-processing adjustments to your images without going through all the hoops and menus that Photoshop imposes. Your time spent on creating interesting images need not be further consumed by elaborate Photoshop wizardry, PhotoTools comes in with a professional solution for retouching your images. As is observed from other offerings from OnOne Software the interface of PhotoTools is one of the simplest and easiest ones to work with. Though as an amateur photographer one might not find applications such as PhotoTools very helpful, a professional creating thousands of images and working under time constraints would find that such applications shave off considerable time from their workflow. OnOne software is one of the leading plugin makers for Photoshop and their products include applications such as Phototune, Genuine Fractals, PhotoFrame and FocalPoint.
Installation & Interoperability (4 out of 5)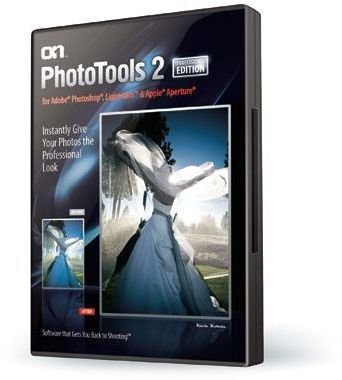 PhotoTools is installed as a plugin for Adobe Photoshop and the Professional version of the tool works with Lightroom and Aperture as well. No matter what your workflow is PhotoTools can be incorporated into it very easily. You can call on PhotoTools from your cataloging solutions like Adobe Bridge, Lightroom or Aperture and immediately the image is opened up in Photoshop with a special window where the image is loaded onto the PhotoTools application interface.
The PhotoTools application comes with numerous professionally designed effects that can be further optimized to your liking. PhotoTools provides all most all post-processing effects that you might have a requirement for, starting from the portrait touch up effect to more mind blowing effects that can be generated by "effect stacking", PhotoTools comes with a full spectrum of post-processing galore a professional looking to save time would ever need. All effects are applied as individual layers that can be manipulated individually as any other layer in Adobe Photoshop.
OnOne software Photo Tools – Effects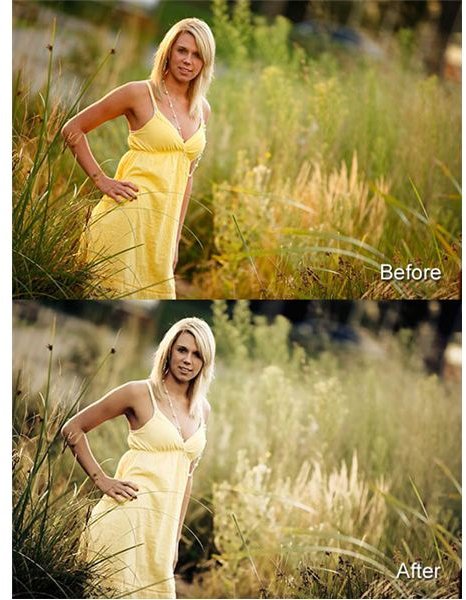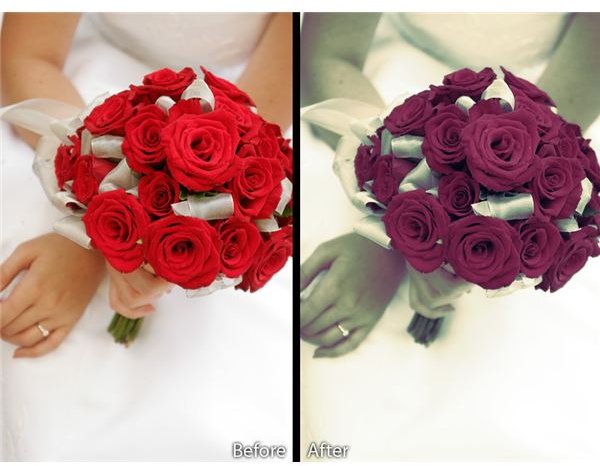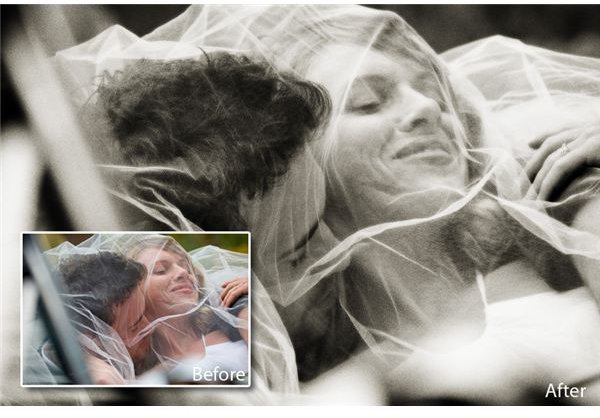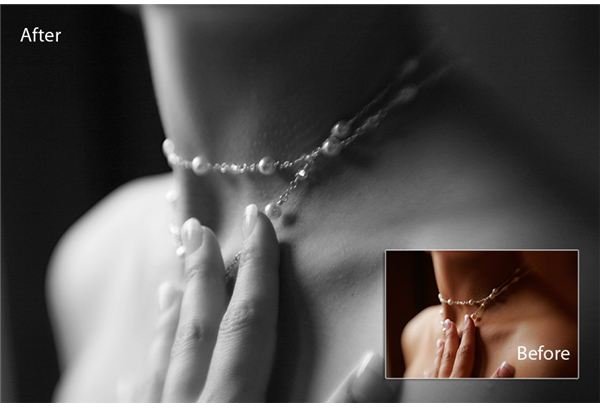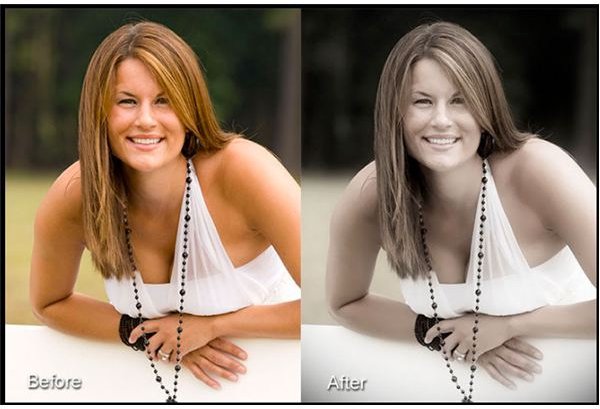 Interface & Features (5 out of 5)
Each effect applied to the image can be adjusted and customized extensively. To start out applying an effect to an image allows you to adjust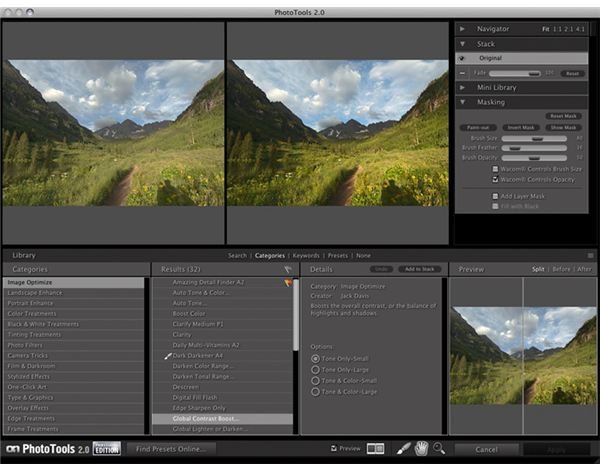 its intensity since the effects are applied as individual layers and by controlling the layer transparency the effect can itself be controlled. Further using a transparency brush allows you to select areas of the image where you want the effect to be subtle and strong. Effect stacking is a feature where multiple such effects can be layered upon each other and then individually adjusted for maximum impact.The application interface is well designed. A list of effects that can be selected are provided and organized into easily selectable sections like Image enhancements, Portrait enhancement, Color treatments & photo filters. The provided search box is the easiest way of selecting a particular effect given that there are numerous post-processing styles that can be selected. Also an effect preview window on the lower right corner gives you and idea as to what can be expected from the effect. Any combination of effects that you use can be saved as a preset for future requirements. Presets can also be shared with other users making it easy to share styles among photo tools users. There is a whole web resource called OnOne Exchange which caters to the sharing of resources of OnOne Software product users.
Verdict
PhotoTools is available in a Standard as well as Professional version. The standard edition comes with 167 effects from OnOne Software & Photoshop guru Jack Davis, whereas the Professional version has in addition to the above another 50 effects from Jack Davis and 162 effects from renowned wedding photographer Kevin Kubota. The other most significant feature that the Professional version offers is the integration with workflow software such a Adobe Lightroom and Apple Aperture.
PhotoTools is available from the OnOne Software store for $260 for the Professional version and $160 for the Standard version. In case you are already running the previous version of the application upgrade versions are available for $99. At the time of this review the latest version of PhotoTools 2.5 was released at the same price point. PhotoTools is a pricey application for the enthusiast photographer considering that it also requires an existing investment in Adobe Photoshop. For the Professional photographer PhotoTools is an incredible asset which would definitely save precious time spent on Adobe Photoshop.