Wedding photography provides a fantastic opportunity for those more experienced at taking professional pictures. While wedding photography is certainly not off-limits to beginners, it is best left to those who have had several years on the job training. This is certainly true if a couple decides to have their wedding in a location other than locally. A destination wedding photographer needs not only photographic skills, but organizational and travel skills coupled with the know-how of bringing their equipment across borders.
Education and Skills Set
A destination wedding photographer requires the same amount of education as any professional photographer; however, the skill sets vary slightly. As any good photographer knows, gaining an education at a reputable university or college is the first step to achieving a professional goal.
Universities and colleges vary on the length of time their courses will take, and a potential student should research each school before deciding on one. A bachelor's degree is recommended for those seeking to become a professional photographer. Many colleges also offer a degree in photography. Students benefit from courses in basic photography, processing and printing techniques, choosing the right locations for the best results in the finished pictures and even lighting methods.
Destination photographers must also develop their organizational skills and learn how to deal with even the smallest detail. This is critically important when dealing with destination weddings that will take the photographer outside of the country. A photographer should learn how to take very detailed notes of what the couple wishes for their pictures, as well as all equipment that will be needed. A professional needs to learn which travel documents such as visas and immunization records are needed for each country they travel to. The total hours per day required for shooting schedule and at which venues – for example rehearsal dinner, rehearsal or getting ready for the wedding – should be clearly spelled out in all contracts. A photographer needs to know if permits are required at any of the locations before the shoot commences, and finally he must check with local authorities to see if any equipment must be registered before entry into the country.
Preparing Travel Arrangements
One of the first things to consider for both the photographer and the couple is how they would like the pictures to be stored. For film cameras, there is a greater risk of the film being damaged during the X-Ray scan at the Airport, then losing those same pictures stored on a hard drive.
Using a digital camera allows for getting the perfect shot without using rolls of film that could end up costing a lot of money. Another advantage of using digital equipment is being able to transfer the photos to a hard drive from the memory card to have multiple places of storage in case any piece of equipment gets lost.
Photographers need to bear in mind the additional costs associated with travelling. Generally speaking a photographer should make arrangements with the couple to organize all travel tickets and boarding passes needed, and include this in the total cost of the shoot. The photographer must plan along with the couple the accommodation arrangements, and if the photographer's room will be included in any hotel package the couple chose when picking their resort. Any additional costs such as extra baggage, car rental, and food should all be included in the price charged to the couple.
Before leaving to travel to the destination, the entire itinerary should be agreed upon. This should include the number of hours per day for shooting, if a photographer will be on call 24/7, and what venues the photos will be taken at for the rehearsal, wedding preparations, wedding, and reception.
Equipment Needed For a Destination Wedding
Equipment needed for a destination wedding doesn't differ all that much from any location shoot. A good quality SLR, or digital SLR camera, mobile lighting, memory cards or film canisters, and a computer are the essentials needed. A variety of lenses from wide-angle, macro, to zoom lenses need to be included as well; along with light meters, although with a digital camera a light meter is not necessarily needed as the camera tends to adjust itself to any lighting situation.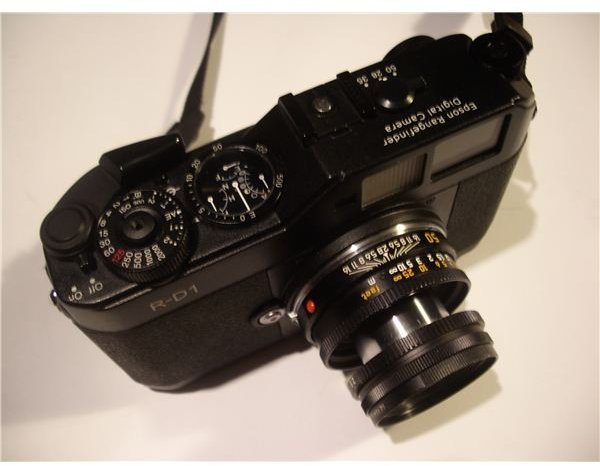 Advantages and Challenges
Wedding photographers have an interesting and oftentimes challenging career. After completing several hundred weddings, a photographer might become a little bored and disenchanted with his career choice. One of the greatest advantages of branching out into destination weddings certainly becomes the change of venue. Not only does he get to work in a field that he is passionate about, he also gets to travel to exotic and sometimes historical places.
Of course there are disadvantages and many challenges as well. A brand new destination wedding photographer might have a hard time marketing this new service to the public. It can also be a hard sell to a couple whose budget is limited to convince them why bringing a professional from their own area is better than using one local to their destination. The professional needs to learn how to market his skills, experience and talent to the public and make them decide there is no other choice for their wedding.
The fact of traveling with all that equipment, making sure all documents are in order and the worry over potentially lost equipment adds more pressure to an already stress filled day. The choice of expanding into destination photography is daunting and very challenging. While the risks might seem very high to overcome, for those adventure seeking individuals this could be the exact career path they should take.
References