Dealing with Photoshop Element Crashes
There is nothing more frustrating than when Adobe Photoshop Elements crashes. And, sometimes that happens often. So, what do you do when this happens? Well, it doesn't mean that it's time to upgrade your program. Sometimes, it's as simple as not having your printer setup properly.
The TWAIN Problem
The first thing that you want to do is determine the Photoshop Elements version that you have. That will determine the steps that you have to take. More often than not, Adobe Photoshop Elements crashes because there's a problem with your printer. If you are dealing with version 6 of Photoshop Elements, then it probably has something to do with the TWAIN technology.
TWAIN technology was found on older software programs and printers, and it controlled different types of image-acquisition devices. In this version of Photoshop Elements, the TWAIN component loads as soon as you open the program. The TWAIN component tries to communicate with either your scanner or any other TWAIN device on your computer.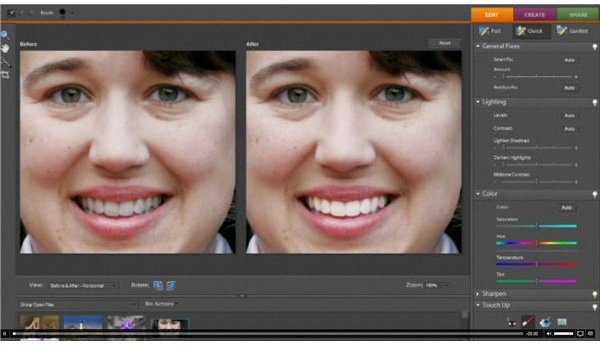 If it can't communicate with this device, it crashes Photoshop Elements. The problem, of course, is that most modern devices don't have the TWAIN technology anymore. So, you should try disabling this element by following the below steps:
1. When using a Windows 32-bit system, go to Navigate to C:\Program Files\Adobe\Photoshop Elements 6.0\Plug-Ins\Import-Export\. If using a 64-bit system, go to Navigate to C:\Program Files (x86)\Adobe\Photoshop Elements 6.0\Plug-Ins\Import-Export\.
2. Next, rename the Twain_32.8BA component to ~Twain_32.8BA.
This should take care of the problem, but you won't be able to use Import feature in Photoshop Elements. You can also delete old scanner files, except the wiatwain.ds file, in the C:/WINDOWS/Twain_32 folder.
Setting a Default Printer
If you have a newer version of Photoshop Elements, and it crashes when you try to open or create a new file, you still may be having a problem with your printer. This usually happens when your program can't communicate with your default printer because you have not selected a default printer or because your drivers are incorrect.
You should first try to determine if your default printer is actually available. For Mac Users, go to your Apple Menu, and select System Preferences. Go to the Print & Fax menu, and click on the Printing tab. If you have a default printer, it will either be labeled Default Printer, or it will be next to the Selected Printer in Print Dialog box. If not, then in either the Default Printer menu or Selected Printer In Print Dialog menu, select a default printer.
For Windows users, go into your Control Panel, by going to Start and then Control Panel. Open up the Printers and Faxes or Printer folders. You should see a green check next a printer. If not, right-click on the printer, and hit the Set As Default Printer button.
If you do have a default printer, try downloading the latest drivers for your printer, and see if that corrects the issue.
References
Adobe, https://kb2.adobe.com/cps/400/kb400963.html
Adobe, https://kb2.adobe.com/cps/408/kb408849.html
Adobe, https://www.adobe.com/products/photoshopel/