Protecting Photographs from Being Used Without Your Permission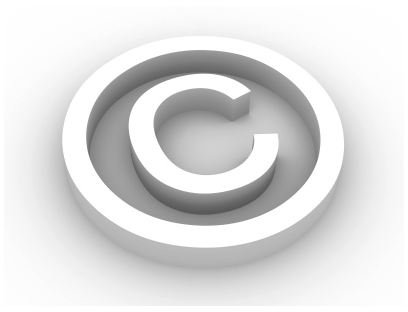 Copyright
Once you take a picture, the copyright is automatically yours. However, if someone was to take your photo without your permission and if legal action is required, registered photographs with the United States Copyright Office "may be eligible for statutory damages and attorney's fees in successful litigation."
You will have to pay a fee but you can register a collection of photos with one application. You can print up a form or file online but you must send copies of your photos via mail. You should receive your certificate within 4 1/2 months if you e-file and within 16 1/2 months if sending via mail – many receive it well before the maximum length of time. The fee is less when filing online.
How to Protect a Photograph Online
Watermarking your photos is the best way to protect them online but even this is not 100% safe.
Other ways include:
providing a statement on the web page stating you own the copyrights
uploading images with a low resolution (this will decrease the quality of your photos)
placing a transparent image over your photo (if someone right clicks on your picture, they will be copying/saving the transparent image)
putting your pictures in a flash photo display
If you just wish to share your photos with family and friends, you can join a social networking website like Facebook and customize your privacy settings requiring a password for someone to enter.
Protecting Photographs from External Elements
Environmental factors that can cause photos to deteriorate include hot and cold temperatures, humidity, dry air, sunlight, dirt, dust and oils from your hands.
The following can help keep your pictures lasting for years:
• Handle your pictures carefully by holding them along the edges.
• Place them in a photo album that is lignin-free, acid-free and PVC-free. It is best to avoid sticky adhesive pages.
• Store your photo album in a room with a consistent temperature of 65 to 70 degrees Fahrenheit and humidity between 30 to 40 percent. Avoid storing your pictures in locations such as basements and attics. If humidity levels are high and you are unable to control it, it is best to not use plastic enclosures because the photos can stick to the plastic.
• When displaying framed photographs, keep them out of direct sunlight.
Protecting Photographs when Sending Through the Mail
The following are tips on how to protect a photograph when shipping via the mail:
• If sending multiple photos, place interleaving tissue paper between the pictures to protect them from scratches. The tissue should be acid-free and un-buffered.
• Place your photo(s) into a plastic ziplock bag or clear bag with an adhesive strip to keep moisture out.
• Use a cardboard envelope or support the photo(s) between sturdy cardboard and place in a padded or bubble envelope.
• Send via a courier service that provides delivery confirmation and a tracking number (optional).
Read How to Mail a Photograph for additional tips.
Photo by charochinee/Flickr