Audio studio recording software are not just applications that allow users to record and save audio through different types of audio recording devices. These programs have features that give users the ability to create music or produce scores for video. Here are 5 of the best audio recording software that both professionals and amateurs alike could appreciate.
n-Track Studio 6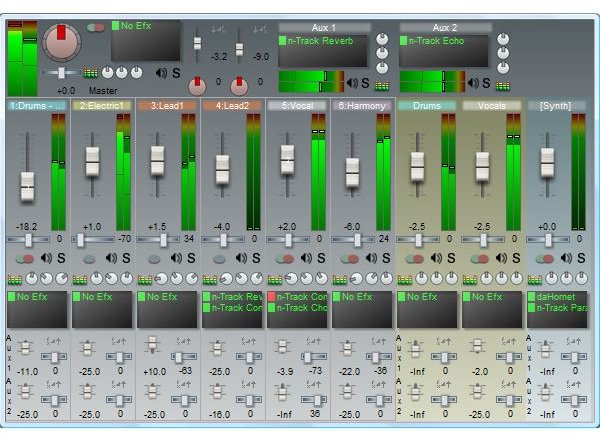 n-Track Studio 6 can be installed in your home computer or laptop to provide you with the power to record and mix several tracks at a time, perfect for aspiring musicians or music producers who are working at home. But the software is powerful enough to perform great in a studio recording environment. It can support recording and mixing of a multitude of audio tracks with intuitive controls for volume, effects parameters, pan, aux and more. Its effects include volume boosting, fade ins and fade outs, cross fades and more. It supports sampling frequencies that reaches up to 192 Khz, plus multichannel and single bit sound cards. It supports a wide array of audio file formats including mp3, eav, ogg, wma, flac and others. This means you can export your recorded and mixed tracks in any of the popular file formats you desire.
Sound Forge Pro 10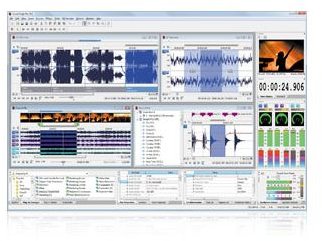 Sound Forge Pro 10 recording capabilities exceed those of most recording software, boasting abilities to automatically start or end recording based on time and date, and of course, the usual recording through input and sound card. This application records sounds in high quality thanks to its capability to support full resolution 24-bit, 32-bit and 64-bit float 192 kHz files. All details of voices, instruments and audio effects are presented in clear and clean audio quality. This application also boasts powerful editing and mixing features that include multichannel support for audio files, more than 40 professional audio effects and an intuitive user interface with drag and drop functionality.
Ableton Live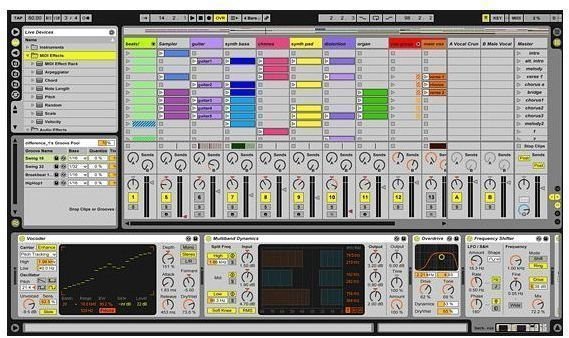 With Ableton Live's capability for real time editing that makes use of several tools like the groove machine, live looping, warping, crossfades and other special audio effects, this application is a great audio recording and mixing device not just for studio recording sessions, but also live performances. It has a flexible Session View mode that lets you work on several recordings, mixes and audio files at the same time. This makes improvisation easy and it inspires random flashes of genius ideas to present themselves. Multitrack recording, MIDI sequencing, video scoring and other tasks can be done in this very flexible and powerful audio recording software.
ACID Pro 7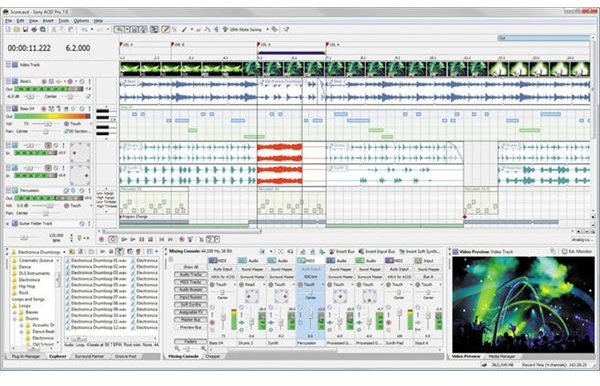 ACID Pro 7 provides a user experience that inspires for creativity to flow, all thanks to its intuitive use interface that allows for a quick and easy workflow. From recording audio to processing it, users get to use features like multitrack recording, automatic pitch and tempo matching, MIDI sequencing tools and a host of editing and mixing tools, including a host of special audio effects. The program allows for a sophisticated yet easy workflow designed for high performance audio recording and mixing, which is perfect for professionals and amateurs alike who are working inside the studio.
Reason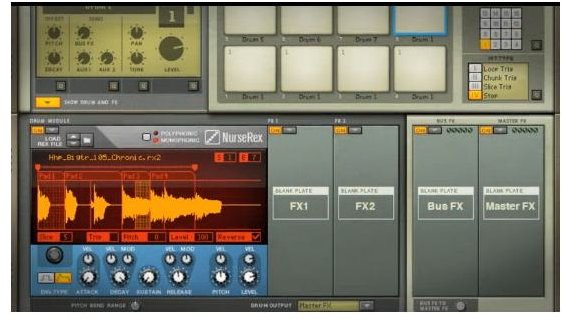 Reason audio studio recording software is very popular among professional musicians. Of course it performs great in capturing audio from voices and instruments, but its true strength comes with its intuitive workflow and powerful mixing and editing tools that feature a number of special audio effects. It has tools that include mixers, drum machines, samplers, analog synths, compressors and more. Its radical routing feature is one of its most unique offerings, giving users the ability to repatch devices between connectors, allowing for possibilities of new and unique sound generation. This is something that most of the other audi recording software just does automatically.
References and Image Credits
https://ntrack.com/features.php
https://www.sonycreativesoftware.com/soundforge
https://www.ableton.com/live-8
https://www.sonycreativesoftware.com/acidpro
https://www.propellerheads.se/products/reason/index.cfm?fuseaction=get_article&article=what-is-it