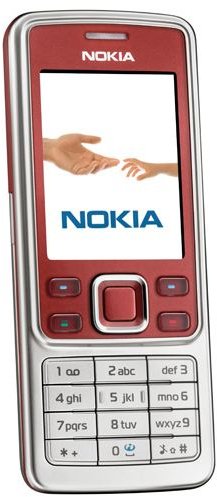 Themes, including Nokia 6300 themes, can help create a long lasting bond between the user and their mobile phone. Knowing how to install themes on your Nokia 6300 may not be common knowledge to you. Finding themes on the other hand may not be as easy as it seems, since everyone has their own personality and tastes. The key here is to be patient and be ready to do a lot of browsing over the Internet.
Where to get Nokia 6300 Themes
Nokia 6300 themes can be downloaded from various sources. Nokia has kept no restrictions on the sources of themes for your Nokia 6300. This can be good in the sense that you are certainly spoiled for choice. It can also be bad as not all source websites for Nokia themes happen to be trusted.
With the right software, knowledge and skills you can even go ahead and create your own themes from scratch and really have a truly unique theme for your Nokia 6300. To have an overview of the process it takes to create your own themes you can read this article on how to create themes for the Nokia 6600.
If you are not that creative or don't fancy trying to create your own theme then you will need to figure out where to download your themes from.
The first place you would want to start off is the Nokia Ovi Store. You can navigate over to the personalization section and browse the themes they have there. In most cases these will be free and you can download as many as you want. With Nokia Ovi Store you will need to be logged in and registered in order to download the Nokia 6300 themes.
If you dont find the right themes in the Nokia Ovi Store you can visit other websites such as mobile9.com. This is a website for sharing free content for your mobile phone. They have a vast gallery to browse and you can select free themes for Nokia 6300. Themes for the Nokia 6300 are well represented here.
Another great place you can get Nokia 6300 themes is bestmobileworld.com here you can select your theme by user interface series. Just so you know, the Nokia 6300 is based on Symbian OS Series 40. This website has a wide selection of free themes for you to choose from on your Nokia 6300.
Zedge is another website with hundreds of thousands of themes to choose from. You can go over to Zedge, go through the simple registration process and search for themes and download them directly to your Nokia 6300 or you can download them onto your computer and transfer them to your Nokia 6300 later.
How to Install Themes on Your Nokia 6300
You can install themes on your Nokia 6300 by downloading the .SIS themes installation file directly onto your Nokia 6300 or computer then transferring it to your Nokia phone. Run the file and follow the prompts until you are alerted that the theme has been installed. To activate the theme, you can go to Menu > Tools > Themes > General and select the themes you want to activate. You can install several themes and activate them when needed.
There is really not much to finding and installing Nokia 6300 themes. All it needs is plenty of patience to find the right theme as there is a limitless choice.
Another good read you can follow up on is this article on how to use your Nokia 6300 mobile phone. You can also look at this guide to Nokia E71 themes and this guide to Nokia N97 themes and funny videos.
Resources
Images sourced from Nokia Press https://www.nokia.com/press/media_resources/photos/devices/showphotos?category=6300.
Content in this article has been sourced from the authors experience.