Highly Rated Samsung Epic Accessories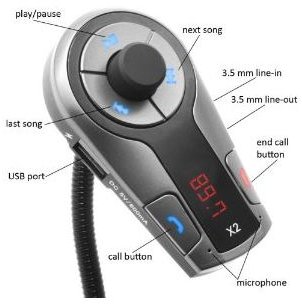 GOgroove Flexsmart X2 In-Car Wireless Bluetooth FM Transmitter (5 out of 5)
This wireless Bluetooth FM transmitter provides the best music experience to owners of the Samsung Epic. With the help of this accessory, owners of the device can listen to their favorite FM radio stations with fantastic sound quality. It has an auto-tune feature making it simple and convenient to find FM stations. Aside from that, it also comes with a microphone which allows convenient and comfortable hands-free phone conversation while travelling. This is a highly rated option among Samsung Epic accessories and it even comes with a three year warranty. With more than 50% discount from its original price, this product is considered a good buy at $39.99.
Premium Clear 5x Samsung Epic 4G LCD Screen Cover Guard Film (5 out of 5)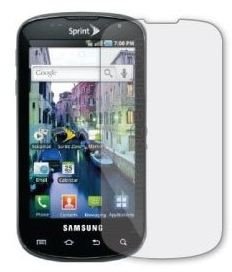 This LCD screen protector is the best way to prevent scratches from ruining the appearance of the Samsung Epic. Owners of this device keen to retain the beautiful looks of their phone should get this LCD screen protector. It perfectly fits on the LCD screen and it is easy to install. Furthermore, it shields the LCD screen from scratches and harmful elements like dust and dirt while reducing glare in the process. For only $4.50, you can get this accessory with a free cleaning cloth included.
Rapid Travel Charger w/ IC Chip (5 out of 5)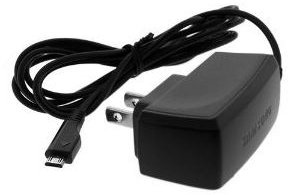 Traveling will no longer be a hassle for owners of the Samsung Epic with this rapid travel charger. It can charge the device for only a short time while prolonging its battery life. It has an highly efficient IC chip that recognizes when the battery has been fully charged, switching to a 'save' mode automatically. This charger is also lightweight and can be easily slipped into a travel bag. It sells for $4.49.
Battery 2x1500mAh w/ Wall Dock Charger (4 out of 5)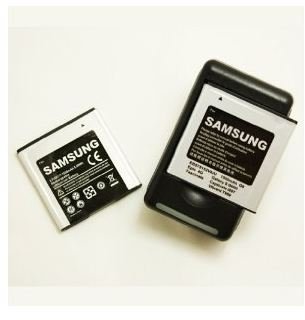 This battery, specially made for the Samsung Epic, can provide longer lasting energy to the device. It is an ideal spare battery for owners so that they can continue to be in touch with their loved ones. It comes with a universal battery charger and USB output featuring an intelligent chipset that prevents overcharging. The chipset also helps in maintaining good performance and longer battery life. This battery set sells at a discounted price of $24.99.
GTMax Car Mount Holder w/ Large Suction Cup (5 out of 5)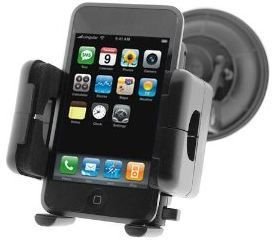 Being on the road can present a lot of inconvenience to anyone especially those who always bring a mobile device with them. For owners of the Samsung Epic, this problem should not be a serious concern with this windshield car mount holder. This is another great option among Samsung Epic accessories that is perfect for users who spend most of their time behind the wheel. It easily attaches to the windshield without the use of tools. It also comes with an adjustable arm that allows users to adjust the viewing angle of the Samsung Epic according to their needs. This highly rated accessory sells for $6.00.