Top Five HTC Evo Car Mount Products
An HTC Evo car mount provides a secure way for you to use and securely store your mobile phone while inside a car. Stability and flexibility are two of the main qualities that you should be looking for in car mounts. Here are some products that provide both of these characteristics.
Arkon SM412 Mini Friction Dashboard Mount with Travel Windshield Mount and Mega Grip Holder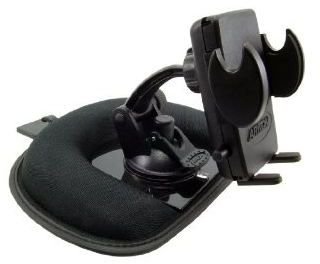 This device is intended to sit on top of your dashboard in a secure way thanks to its friction-based design. It can hold your HTC Evo phone even if it has a case or a protective skin. Mounting it on the dashboard is completely secure, no matter what type of vehicle and dashboard design you have. It can easily be installed, as well as removed, thanks to its very compact and portable design. This HTC Evo car dock can be purchased for $24.17.
Eforcity Car Mount and AC Vent Holder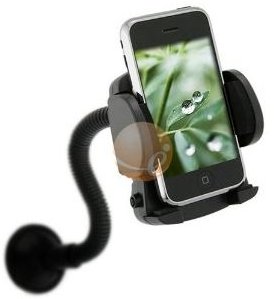 This car mount is a very flexible device that can be mounted using a vacuum base or via the A/C vent of your car, giving you a choice to make things more comfortable for you. Its design is also flexible in other ways such as in handling the phone. It has an adjustable set of side-grip support arms and an adjustable gooseneck pedestal that lets you set the angle of the holder you are most comfortable with. If you have other devices, you can use this holder with them too since it can adjust to fit different sizes and shapes of devices. You can buy this for $6.50.
Satechi CR-3600 Car Holder Mount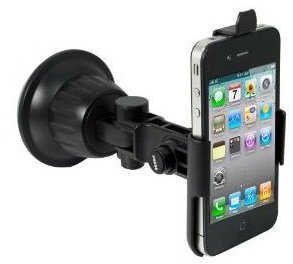 This HTC Evo car dock has pivoting action hinges that let you adjust its position vertically or horizontally through 180-degrees. Its heavy duty screw type mount provides a stable way to secure your mobile phone. The mount itself can be adjusted in a 360-degree angle, giving you total control of the position of your HTC Evo. It can also secure other mobile devices like PDAs and other types of smartphones. It comes with a cleaning pad and a smart pad that lets you mount it anywhere on your dashboard without sacrificing security and stability. You can get it for $27.99.
Seidio Innotraveler Car Kit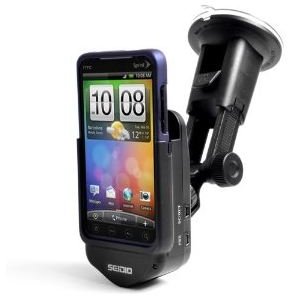 This car kit doesn't just hold your HTC Evo securely in its cradle with a soft touch coating supported by a mount with a large suction cup that provides extra security via its suction lock feature, it also charges your mobile phone while it is mounted. It provides flexibility too with its ball joint that lets you adjust its position to the angle most comfortable for you. It is specifically designed to fit and hold the HTC Evo so you are assured of a perfect and secure fit. You can get this for $39.67.
GTMax Windshield Car Mount Holder with Large Suction Cup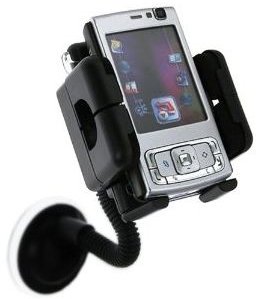 The stable design of this HTC Evo car mount provides a secure firm grip on your phone while minimizing vibration, letting you view the phone's screen in the clearest way possible while the vehicle is moving. Its large suction cup can be easily installed on your dashboard or your windshield. It can even be used outside the car like on a computer desk or any flat surface in your office or home. You can buy this HTC Evo car mount for $5.87.
You may also want to check another Bright Hub article on the best HTC Evo accessories.
References
Photos Courtesy of Amazon.com