The Strong and Solid Sanyo Taho Phone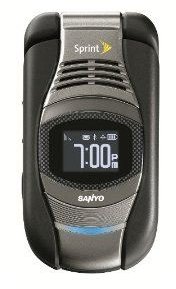 The Sanyo Taho phone is specifically designed to last for years as it can withstand vibration, shock, dust, blowing rain and extreme temperatures. Remarkably it can even last up to 30 minutes fully submersed in about 3 feet of water. This cell phone is often compared to the Motorola Tundra but surpasses its capabilities in every test.  This sleek phone is functional as well as appealing in looks, especially designed with a male user in mind.
Design (5 out of 5)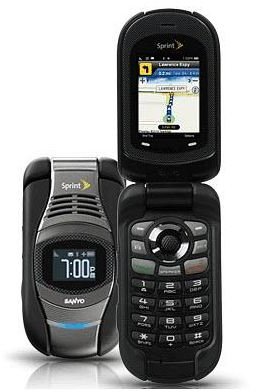 The Taho is especially built to be durable. This cell phone appeals to the hard working individual as it can withstand just about everything as a result of its non-slip Dura-Grip texturized body which also helps to promote a solid grip. The Taho is available in black and measures 4 inches by 2 inches by 0.9 inches long, wide and thick respectively. It is also fairly lightweight at only 4.7 ounces. On the front of the device is a 1 inch monochrome display which showcases the time, battery level and service meter. The Taho is uniquely designed with a curved silver band which has been placed vertically down the front of the device. On the inside of the device is a 2 inch TFT QVGA screen which features a 250 by 320 pixel resolution.
On the inside of the device is the navigational array which has 4 key shortcuts and the Talk and End/Power keys. The USB port, dedicated camera key, 2.5mm headphone jack and volume rocker are along the spine. On the back of the device is the camera and speaker. The phone also features a T9 keypad with large keys with a rounded design for quick and easy typing and calling.
User Interface (3 out of 5)
A very easy to use interface is featured with a home screen and menu showcasing 12 icons. The phone's brightness, contrast and font size can be altered, as well, to accommodate various users. It is basic but functional.  This uncomplicated user interface can help make it easy to use at first, but can appear over-simple for someone more sophisticated.
Features (4 out of 5)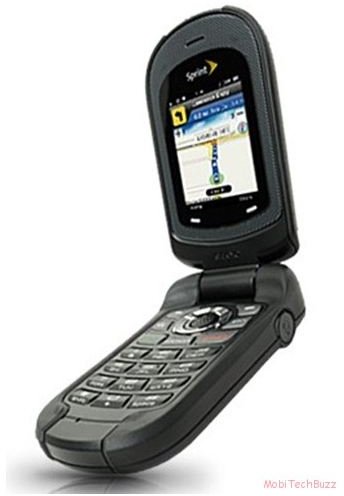 This a CDMA mobile phone that works using the Sprint Network and also carries many new and updated features. The device features a 2 megapixel camera with flash which takes decent photographs in good lighting. It also has stereo Bluetooth, GPS navigation, a personal organizer, micro SD slot, digital music player and an SMS and MMS messenger.
This phone is also perfect for enterprise use as a result of its security features. It is capable of restricting outgoing and incoming calls effectively with its password protection feature. It can also disable both Web and camera access and also restrict GPS usage. This is especially important for businesses who do not want their phones being tracked.
The phone is enriched with thread messaging and multimedia messaging services. Besides Internet access this mobile phone can also access web applications over the web. The Taho also features Sprint Navigation which is a GPS enabled program which gives both visual and audio turn-by-turn directions, up to 10 million listings and also a one click traffic rerouting option. Sprint's Family Locator is another Sprint added feature which allows users to locate family members anywhere they are with just one click.
Other features include dial up networking, Bluetooth printing, audio and video features, a hands free car kit, alarm clock, calendar and so on. It also comes with additional accessories such as a case, battery, AC adapter, SD card adapter and a 1 GB microSD card.
Performance (4 out of 5)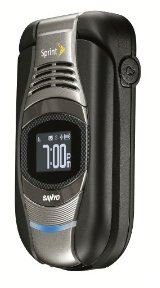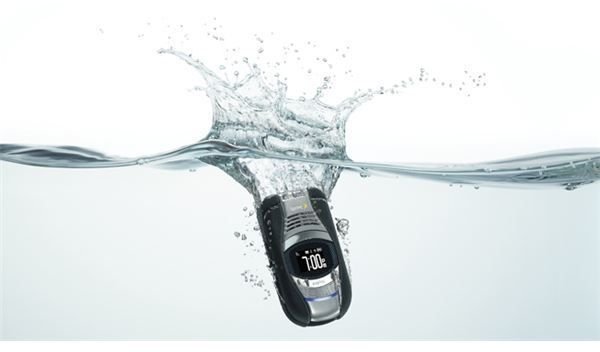 Call quality of the Taho is rather good with few dropped or disrupted calls. The 2 megapixel camera is also worth its price as it enables users to take clear and sharp images in daylight and use its flash when in low light. The removable 1050 mAh lithium ion battery allows up to 6 hours of talk time. For a 2 megapixel camera it takes pictures a lot better than many other mobile phones with similar cameras and has the battery life to support it.
The Verdict (4 out of 5)
The Sanyo Taho is an unbelievably durable device with a great collection of accessories, features and services from both Kyocera and Sprint. For only $99.99 it is very affordable and based on customer reviews this mobile phone is extremely popular and well liked. Especially for people working in risky environments, such as mines or even in active duty in the military. Its added waterproof feature and ergonomic design makes it the number one pick for even the average cell phone buyer. This phone can be purchased at wireless.amazon.com.