Cosmetic Appearance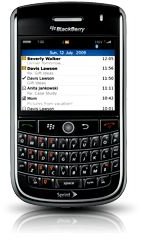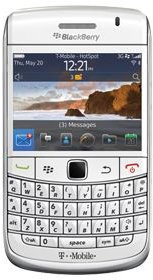 The BlackBerry Tour 9630 comes in a black body with silver edging; while the BlackBerry Bold 9780 comes in a variety of colors that include black, silver, and white. Both units feature a full QWERTY keyboard that is efficient for texting, responding to work and personal emails, and editing documents. Navigation is simple with both models. The Tour uses a trackball, while the Bold uses an optical track pad. Optical track pads are a better option because they are easier to use, do not get dirty over time, and are less likely to break.
Cameras & Memory
While both devices feature a display with the same resolution of 480 x 360 pixels, most users appreciate the 5.0 megapixel capability of the BlackBerry Bold 9780. The 5.0 megapixel capability provides quality photos similar to what you might expect from a digital camera without the hassle of a bulky device. Unlike the BlackBerry Tour 9630 which generally includes a 3.2 megapixel camera. Both phones also have built in flashes, digital zoom, and video recording capabilities.
The BlackBerry Bold 9780 is the winner in the memory category. The Bold comes with 512MB of memory and some models come with a 2GB media card for additional storage for your favorite photos, music, and various other media types. With 256 MB of memory, BlackBerry's Tour 9630 is lagging way behind in terms of storage.
Size & Battery Life
Both the Bold and the Tour come in convenient light-weight frames weighing less than 5 ounces. Each phone is less than 5 inches in height with a depth of 0.56 inches. Additionally, both phones are less than 2.50 inches in width with the Bold at 2.36 inches and the Tour at 2.40 inches.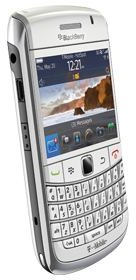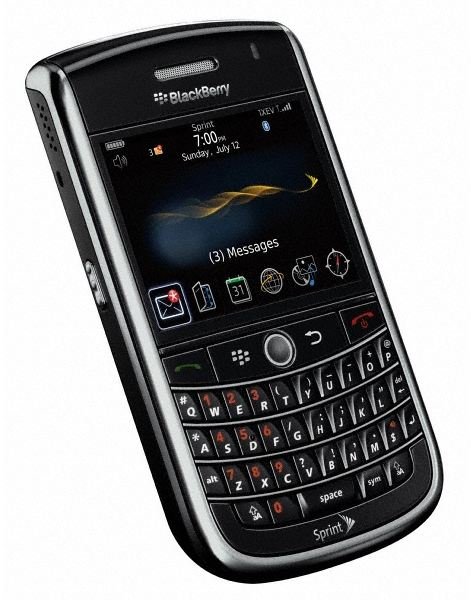 The unique, yet important differences between these two models are battery life and talk time. Once again, the BlackBerry Bold 9780 is the winner with up to 6 hours of talk time and 17 days of standby. The BlackBerry Tour 9630 is not too bad either with up to 5 hours of talk time and up to 14 days of standby. However, if you spend a most of your time talking and surfing the web, additional talk and standby time is a plus.
Unique Features
Both the BlackBerry Bold 9780 and the BlackBerry Tour 9630 come with amazing features. Both units come with built-in GPS systems to assist users whether they are trying to find a local spot or on the road traveling. Like most smartphones, both phones support 3G networks, making browsing the web a breeze. However, only the BlackBerry Bold 9780 has Wi-Fi capabilities, which is convenient for users seeking faster web capabilities in low-signal areas. For the Wi-Fi feature there's no real BlackBerry Bold vs Tour contest — the Bold wins.
My Pick?
Overall, users receive quality with either phone. They can browse the web, respond to emails, and take quality pictures from the palm of their hands. However, the BlackBerry Bold 9780 has my vote. I like having the option to choose among various colors and could use the additional talk and standby time. The BlackBerry Bold 9780 sealed the deal for me when I realized it has Wi-Fi capabilities because I like the ability to connect from anywhere, specifically in areas where my signal is weak.
References
BlackBerry – Blackberry Bold, https://us.blackberry.com/smartphones/compare/
BlackBerry – Blackberry Tour, https://us.blackberry.com/smartphones/compare/
Images
Sprint PCS – BlackBerry Tour, https://shop.sprint.com/mysprint/shop/phone_details.jsp?prodId=blackberry_9630nocam&deviceSKUId=801490&flow=AAL&planSKUId=&ptn=&tabId=dt_phones
T-Mobile – BlackBerry Bold, https://www.t-mobile.com/shop/Phones/cell-phone-detail.aspx?cell-phone=BlackBerry-Bold-9700-White