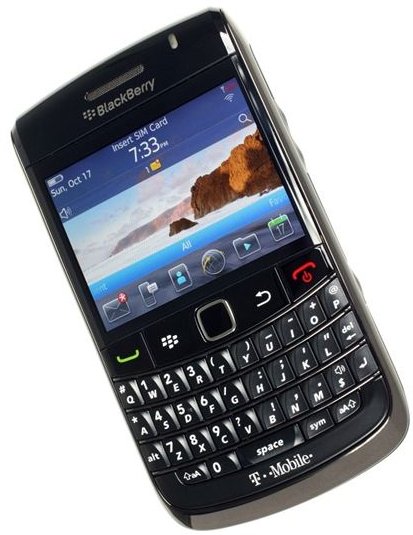 RIM has been the leader in smartphones since the BlackBerry first caught on. However, ever since the iPhone launched and then Android, it has been losing market share in the US. RIM has been trying really hard with phones like the BlackBerry Torch and the BlackBerry Storm 2, but hasn't been able to make even a dent in the growth of Android and the iPhone.
With the BlackBerry Bold 9780 though, it is back to its strengths. The Bold has been one of the most popular BlackBerry devices and with the Bold 9780, it gets even better. It comes with the new BlackBerry OS 6.0 and has a 624 MHz processor with 512 MB RAM.
It also has a 5 MP camera with autofocus and LED flash and everything you would need in a smartphone. In this review, I will check out the BlackBerry Bold 9780 and tell you everything you need to know about it, and whether it's worth a buy.
BlackBerry Bold 9780 Specifications
Dimensions: 109 x 60 x 14 mm
Weight: 122 gms
Display: 2.44 inch TFT display, 480 x 360 pixels
OS: BlackBerry OS 6.0
Processor: 624 MHz
RAM: 512 MB RAM
Memory: 256 MB internal storage, up to 32 GB microSD card support
Camera: 5 MP camera, 2592 x 1944 pixels, autofocus and LED flash
Connectivity: GPRS, EDGE, 3G HSDPA, Wi-Fi 802.11 b/g, Bluetooth 2.1 with A2DP
GPS: GPS with A-GPS support
Battery: 1500 mAh Li-Po battery
Design and Display (3 out of 5)
The BlackBerry Bold 9780 is quite a stylish phone with a design which is very similar to the standard BlackBerry QWERTY. It has dimensions of 109 x 60 x 14 mm which makes it quite compact and pocketable. It has a weight of about 122 gms.
The front face is dominated by the 2.44 inch TFT display and the QWERTY keyboard. The display has a resolution of 480 x 360 pixels and is quite bright and offers good contrast. It's surely not as good as SuperAMOLED or Retina displays, but does the job very well. Below the display is the QWERTY keyboard which is the hallmark of BlackBerry phones. It is great to type with and offers a good feel. Above the keyboard, there are the Call, Menu, Back and End keys with the trackpad.
On the left side of the Bold 9780, you will find the audio jack, microUSB port and the shortcut key. On the right, there is the volume rocker and the camera key. The top edge has the mute and lock buttons while the back face houses the 5 MP camera with flash and the battery compartment.
User Interface (4 out of 5)
The BlackBerry Bold 9780 comes with the latest iteration of the BlackBerry OS – version 6.0. It is the newest, shiniest BlackBerry OS on the block and is much better than the previous versions, both in terms of usability and performance.
The UI is much better and it feels much snappier. It has many tabs which categorize all your BlackBerry apps into various sections, which you can easily access. Overall, a much needed upgrade, though it could be bettter.
It comes with a 624 MHz processor which may seem a bit low, but the BlackBerry OS doesn't need as much firepower as Android or iOS. It also has 512 MB RAM, more than enough, and comes with 256 MB internal storage with microSD card support up to 32 GB.
Camera (3 out of 5)
The BlackBerry Bold 9780 comes with a 5 MP camera which has an image capture resolution of 2592 x 1944 pixels. It also comes with autofocus and LED flash. It has a decent camera interface and offers good image capture quality. The camera is in no way the best, but can easily do the job for casual shooters. It can also record videos in the VGA resolution at 24 FPS.
It comes with a nice gallery app and a video player. I wouldn't recommend watching videos on such a small display though. It also has a nice audio player with decent audio quality.
Connectivity (4 out of 5)
The BlackBerry Bold 9780 comes with all the standard connectivity options you would expect in a smartphone. It has GPRS, EDGE, 3G HSDPA as well as Wi-Fi 802.11 b/g and Bluetooth 2.1 with A2DP.
It comes with a refreshed web browser which works great with the trackpad. It is fast, responsive and suited to one handed operation. It also supports tabs and you can switch to a mobile mode easily. It comes bundled with BlackBerry App World which offers about 5,000 apps, much less than what the iPhone App Store or the Android Market has to offer. It also comes with a GPS transceiver with A-GPS.
The Bold 9780 comes with a 1500 mAh Li-Po battery which lasts for about 3 days with moderate usage. The high battery life can be attributed to the lack of a gigantic display and the presence of a slower processor.
The Verdict (4 out of 5)
The BlackBerry Bold 9780 is a very good option if you like your BlackBerry phone and want to upgrade. BlackBerry OS 6.0 is the best BB OS yet. If you want a QWERTY smartphone with excellent email support, the BlackBerry Bold 9780 is the way to go.