Enterprise Vault and BPOS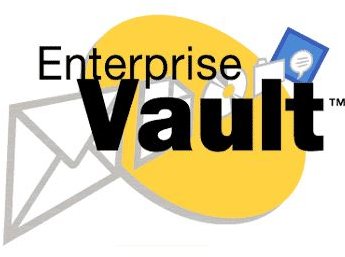 Enterprise Vault is an enterprise solution developed by Symantec. Basically, Enterprise Vault is a file and email archiving software. This article describes the benefits of using this vault with BPOS in Symantec's language.
In the words of Symantec, "Enterprise Vault is the industry leader in integrated content archiving that enables users to store, manage and discover unstructured information across the organization." Claiming Enterprise Vault to be the industry's most widely deployed archiving solution, Symantec adds, "It helps customers in looking for duplicate information at the source to reduce maintenance costs, delete information confidently, and discover information efficiently."
The benefits of using this Symantec vault as such (without BPOS) are listed below:
The vault reduces the storage needs by identifying and removing duplicate information. It also employs a compression method so that information takes less space on servers (or clouds).
The software streamlines backup and recovery times by moving old, less accessed data from the production source to a centralized archival node.
It also allows the database administrators to search the digital data across the enterprise to help them manage unstructured or semi-structured data in real time.
People using the vault get real time case assessments and reviews without having to use the manual method, thereby saving time.
The Business Productivity Online Suite (BPOS) is an enterprise cloud computing system from Microsoft. Though in beta mode at the time of writing this article, BPOS offers different collaboration tools and messaging tools. It includes Exchange Online, SharePoint Online and more. It also offers an email storage system with approximately 5GB per mailbox. For more information on BPOS, please read our article on the Future Plans of Microsoft.
Screenshot courtesy of Symantec
Benefits of Using Exchange Vault with BPOS
One may ask why use Enterprise Vault with BPOS as the latter already offers an archiving system. According to a Symantec whitepaper, the current BPOS offers Exchange Hosted Archiving. This offers just the basic archiving features and leaves out several essential tasks that increase the storage needs of any company using BPOS. After going through the benefits of Enterprise Vault in the above section, it is evident that you can save on space, time, and money when you use the vault with BPOS. The following paragraphs detail benefits of using Enterprise Vault with BPOS.
Please note that the views presented herein are based on Symantec whitepaper and do not necessarily include author's experience in the field.
SEC 17a-4 Compliant Storage
The SEC 17a-4 act is about the storage types developed by the Securities and Commission Exchange. The act states that information should be stored in non-erasable and non-rewritable format in context of broker-dealer scenario. As BPOS is such a scenario, Enterprise Vault is just the solution as the hosting does not offer the facility.
Retention Policy Management
Symantec says that most hosting solutions often deliver very high level company-wide retention settings that result in over-retention of data. This often leads to duplication of data and need for more storage space. If you are using Enterprise Vault with BPOS, you get benefits such as abilities to archive data using easily configurable policy schemes so that you store only the required data on the Microsoft Cloud, reducing the overall costs.
On-Premises Enterprise Vault
The vault offers an on-premises solution that you can use to archive, store, manage, and discover different data types based on local file sharing systems.
eDiscovery Cost Reduction and Workflow
eDiscovery refers to the requirement of digital information in lawsuits. The process requires more than just a collection of emails and instant messages. You may also need to retrieve information from file shares such as SharePoint sites, databases, and other repositories. The vault offers you a rich set of tools that helps you in retrieving all the required data.
This concludes the compilation of excerpts from Symantec's whitepaper on the Enterprise Vault and the benefits of using the vault with BPOS. The aim of this article is to give you a general idea of how you will benefit if you implement this vault with BPOS. If you need more information or wish to add anything to the above, please leave a comment below.
This post is part of the series: The Best Cloud Clients
This series covers best cloud clients based on the whitepapers released by the related companies. It includes: Microsoft cloud computing, IBM Infosphere, Ubuntu One, Enterprise Vault for BPOS, and Oracle Fusion for building your own private clouds.