TVs with Internet are television sets that are capable of accessing the Internet without additional equipment except for those that support Ethernet connection. Most of these TVs, however, access the Internet via wireless connections which makes content acquisition more efficient for users.
Vizio M221NV 22-Inch Full HD 1080p LED LCD TV with VIA Internet Application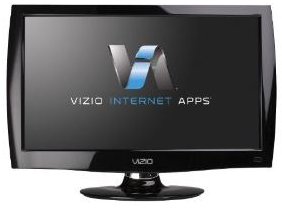 The Internet apps included in this full HD LCD TV include Amazon Instant Video, Flickr, VUDU, Netflix, Rhapsody, Twitter and Yahoo! TV Widgets. You can get more content from other content providers by browsing through the app catalog that appear live on the TV. Internet access can be acquired via wireless connection or the Ethernet port. Its ability to connect through Internet services and content come with great image quality thanks to the 50,000:1 dynamic contrast ratio, ambient lighting and a full high definition resolution. You can buy it for $272.99.
LG 42LD550 42-Inch 1080p 120 Hz LCD HDTV with Internet Applications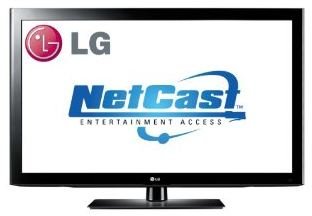 This LG TV features full HD 1080p resolution, a 150,000:1 dynamic contrast ratio and TruMotion 120Hz technology that minimizes motion blur in fast-moving content like sports and action movies. In addition to this set of TV viewing features, it also has NetCast Entertainment Access that gives users the ability to access movies, TV shows and other information via Internet applications like YouTube, Netflix, VUDU, Picasa and Yahoo! TV widgets. You can get it for $699.99.
Samsung LN46C650 46-Inch 1080p 120 Hz LCD HDTV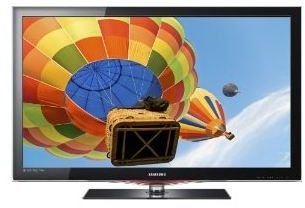 This 46-inch TV has a full HD resolution with 120 Hz clear motion rate. Its other notable features include ConnectShare Movie, which is the capability to play media from thumb drives or mobile devices, Game mode, Wide Color Enhancer Pro, Allshare and of course, Internet connectivity. It can let you access different services like Blockbuster, Amazon Instant Video, YouTube, Flickr, Facebook and other content from other service providers. You can buy it for $1,097.
Panasonic Viera TC-P42ST30 42-Inch 1080p 3D Plasma HDTV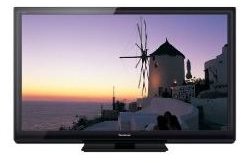 This TV from Panasonic supports high definition 3D playback, making it one of the first TV sets offering this capability. The amount of 3D content for home viewing is still limited, but if you are an early adopter of cutting edge technologies, this is a good place to start for you in terms of 3D home movies. In addition to this capability, this TV has Viera Connect, which is a feature that lets users connect to Hulu Plus, NBA Game Time, NHL Game Center, Facebook and other online content. You can buy it for $898.99.
Sony Bravia EX308-Series LCD HDTV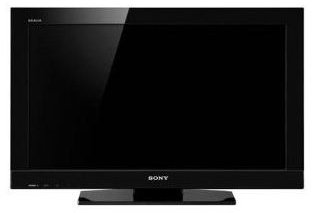 With the Sony Bravia Engine 3, a fully digital video processor, and a 720p resolution, this TV offers quality high resolution images. In addition to that, it has a USB port that allows users to connect devices like external hard drives and cameras for media playback. A Wi-Fi adapter is built in to allow for Internet connection that is instrumental to a number of online content available to users via this TV. You can buy it for $489.21.
Conclusion
These TVs with Internet capability are designed not only to provide great image quality but also an extensive amount of available content from online content providers. Internet-ready TV sets usually have built-in apps for acquiring Internet content, but more and more of them are allowing users to get content from somewhere else.
References and Image Credits
https://www.amazon.com/VIZIO-M221NV-22-Inch-Internet-Application/dp/B003VQQVDU/
https://www.amazon.com/LG-42LD550-42-Inch-Internet-Applications/dp/B0039RSYQS/
https://www.amazon.com/Samsung-LN46C650-46-Inch-1080p-Black/dp/B0036WT3RU/
https://reviews.cnet.com/flat-panel-tvs/panasonic-tc-p42st30/4505-6482_7-34468788.html
https://www.amazon.com/Sony-BRAVIA-EX308–KDL-32EX308-32-Inch/dp/B0039NIRIW/