Need a Convertor Box for Windows Media Center on Computers? No You Don't: Here's What's Required

Running Windows Media Center on your TV and Computer
Thinking you'll need a converter box for Windows Media Center? On computers running Windows Vista, Seven or XP (Media Center Edition), the program is built in and requires no additional installation. However, you will need some extra components to extend your Windows Media Center (WMC) experience onto a television screen: a home network and a Windows Media Center-capable box or receiver. Here's a little more information on the components you need to get your Windows Media Center up and running.
WMC-Capable Computer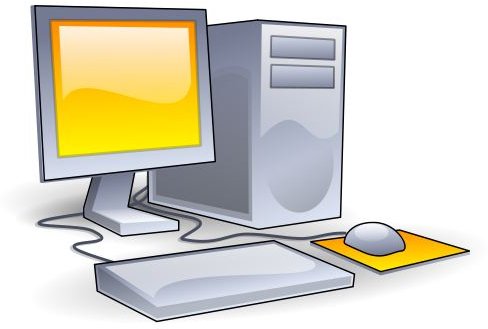 The first thing you need when running Windows Media Center is a computer capable for running the software. You'll need a computer with a processor speed of at least 1.6 GHz (GigaHertz) and 256 MB (MegaBytes) of RAM. You'll need a graphics processor card capable of processing DirectX 9.0, with a chipset as or more powerful than the ATI Radeon 9 series or nVidia GeForce FX series. Most importantly, you'll need to be running Windows Vista, Windows 7 or Windows XP Media Center Edition. Now for the good news: as long as your computer's running one of these three operating systems, Media Center itself is already built into the system. There's no need to download or purchase complicated installers: just double-check that your software is up-to-date by clicking "Windows Update" from the Start menu, and you're good to go.
Media Center Receiver
You don't need a converter box for Windows Media Center on computers, but you do need an extender for Windows Media Center on your television - which is almost the same thing. A WMC extender (or "box" in the lingo of WMC enthusiasts) is basically a mini-computer that attaches to your television and processes streamed video, audio and data from your PC. The most popular variety of the Windows Media Center box is none other than Microsoft's own Xbox 360 game console, which contains the software necessary to display a WMC feed on any TV it's attached to. However, Microsoft also makes a stand alone Windows Media Center set-top box for those who have no need for the gaming capabilities of the Xbox 360. There are also third-party extenders made by companies such as Cisco.
Home Router or Network

So you've got your computer full of media and running Windows Media Center, and you've got your Windows Media Center box ready to feed media into your TV. How do the two talk to one another? Through a router or home network. Both the computer and extender need to be connected to the same network, whether that's through a wired connection to a router or wirelessly to your home Internet connection. Many Media Center extenders, such as Cisco's and newer angular models of the Xbox 360, contain wireless hardware that can automatically connect to a home modem or router capable of WiFi. Other extenders, such as the older, curved Xbox 360, require a wired connection to the Ethernet port of your router. Once both the computer and extender are connected to the same network, the extender will automatically display onscreen instructions for pairing with your computer and accessing the media library.
References & Image Credits
Amazon, Unleashing Windows Media Center; Mark Edward Soper; Que, 2008
Amazon, Creating a Digital Home Entertainment System with Windows Media Center; Michael Miller; Que, 2006
Microsoft: Media Center Extender Information retrieved at https://www.microsoft.com/windowsxp/mediacenter/extender/owner/default.mspx
Television: Wikimedia Commons
Computer: Wikimedia Commons
Router: Wikimedia Commons