Paradise with a Pan Handle
A huge chunk of Idaho contains the largest track of wilderness in the lower 48 states and this land is truly spectacular. Very little has changed in some of these areas since the days of the Mighty Chief Joseph and the Nez Perce lived in communion with the land. If you're a geocaching enthusiast and a great proponent of outdoor adventure where there are no streets, let alone names for them, Idaho should be on your list of places to visit and recreate.
Maps are key to this popular outdoor pursuit especially when you're operating at an advanced level. If you're lacking in that department, be sure and read Where to Find Geocaching Software for Your GPS to get a good understanding along with direct links to get what you need. Find out how you can manage to get free Idaho GPS topo maps if you're particular GPS is a Garmin by reading Outdoor Enthusiasts: Get Garmin GPS TOPO Maps.
If you're a paying member on geocaching.com you can do something called a pocket query to bring up all the 4/4 and 5/5 most mentally and physically challenging sites in whatever area you are searching. It is an advantage if you're seriously into this hobby and you want only the difficult ones without sifting through all the others. But the following specific sites I already found for you are out there throwing down the proverbial gauntlet.
Better Bring Your Own Fire From Below Out Here
Alright, try traversing the desolate Hell's Half Acre to find what is hidden at the geological feature known as the Vent. The name itself should clue you in to what is in store for you. Don't take any water to give yourself an added POW-like feel to it. No, please don't do that, bring plenty of water, keep your electrolytes up and scarf down many power bars along the way. There isn't a trail here (markers are interspersed) and a misstep could mean you falling 100 feet through a crack or crevasse if you're not constantly vigilant. If you're a late starter, you will really be challenged groping back to the vehicle through this cracked terrain at night with its crazy lava lakes while having the Keeper of the Vent, El Diablo, by your side. It's only nine miles round trip but this kind of terrain coupled with the mysteries to unravel mentally, is going to strongly impede any rapid progress but still there is a stark beauty to this neck of the woodless woods.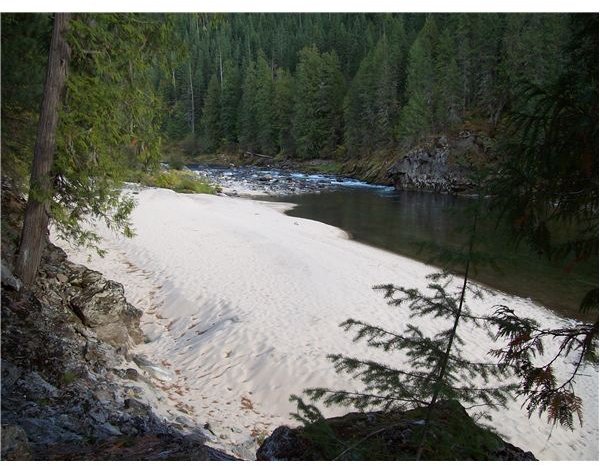 For mountainous glory and an all around neat trek checkout Idaho Forest Fire Lookout Challenge. Rugged terrain, enlightening vistas, and accumulating interesting knowledge along the way await you. Learn a little history about the ravaging, unstoppable fire of 1910 that devastated parts of Idaho and Montana which changed the way forest fires were managed from then on. This is a multi-cache endeavor to go all the way through with it. Mountain Bikers wanting to bomb down a mountain after finding that stash would enjoy the Picnic Rock Cache near the Silver Mountain Resort close to Kellog in the center of the Idaho pan handle. Cour d'Alene and Sand Point with their mammoth lakes and four season recreational splendors are nearby too.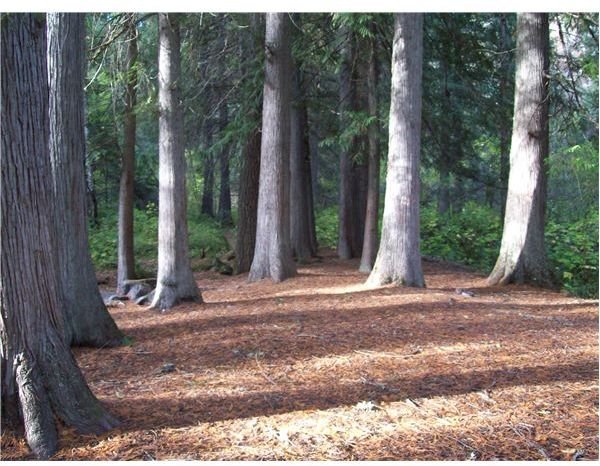 Idaho Geocachers are the local authorities when it comes to placing and tracking most of the caches within their borders so that's definitely a valuable resource for you if you're heading that way. Remember to respect the land and pack out what you pack out, leave no trace. As I've stated throughout this series, if you hale from the place I'm writing about (Idaho in this instance) or have intimate knowledge and think you know a tougher geocache out there, feel free to comment below. Look also for another series this month pertaining to the most popular geocaching locales which will include bringing the kids for a little educational opportunities. And remember any excuse to get out there to commune with the timeless restorative powers of wilderness areas is a good one.
This post is part of the series: Advanced Geocaching for the Utmost Challenges
If you're looking for the geocaching sites that will challenge and defy you then this resource is for you. The criteria and rating system that characterize the most demanding mental and physical aspects will be explained and then a few of the best locations across the U.S. are detailed for you.