Why Choose a Marine GPS Device?
The best handheld Marine GPS devices do not necessarily have to be used only for navigating at sea. They are also capable of land navigation. What makes them special is their ability, waterproof designs and versatile mapping capabilities. Here are some of the best marine GPS devices available.
Garmin GPS 72 Handheld GPS Navigator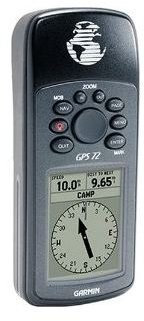 This GPS device that can be used for both land and marine navigation features a built-in Quad Helix receiving antenna, a 4-level grayscale display with 120×160 resolution, a backlit keypad and permanent user data storage. It is a handheld device that can be used in any rugged situation. Its ability to be unsinkable and waterproof makes it a great tool in marine navigation while providing accurate location data. It comes with a pre-loaded Marine Point Database that offers data on various locations including North America and South America.You can get this for $229.99.
Hummingbird 365i 4-Inch Waterproof marine GPS and Chartplotter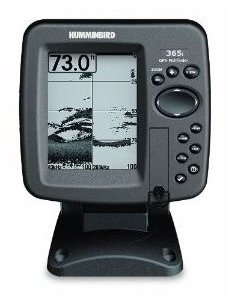 This model features a large 4-inch diagonal screen display with 320×240 screen resolution which is in 16 level grayscale, a 1,000-feet depth capability and a DualBeam Sonar. Its diminutive size hides the fact that it is a very powerful GPS device that provides accurate location data. This is the perfect device for people who do not want bulky devices but still want reliable performance. You can buy it for $269.99.
Hummingbird 898c SI Combo 7-Inch Waterproof Marine GPS and Chartplotter with Sounder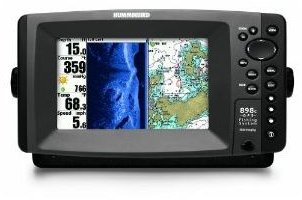 This is one of the most versatile fish-finding systems available thanks to its 7-inch screen with a 16:9 aspect ratio. Its other features, including Switchfire Sonar, Down Imaging and Side Imaging, give you the power for precise and accurate GPS tracking and chartplotting. The data and visuals can be clearly seen through the diagonal screen with 480×800 resolution. The depths it can cover can reach down to 3,000 feet, making this one of the most dependable GPS devices for marine navigation. You can buy it for $1,366.43.
Garmin GPSMap 78sc Waterproof Marine GPS and Chartplotter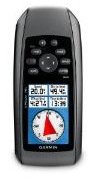 This compact GPS and marine chartplotter device is a very versatile tool in navigation. It features a 3-axis compass, a barometric altimeter, a buoyant body, and preloaded US Bluechart g2 data for various locations. It also has support for a microSD card so you can use your own maps for additional mapping tasks. Its 2.6-inch LCD color display provides enough space for comfortable viewing of map data. This is perfect for recreational navigation like hiking or sailing. You do not even have to worry about getting it wet because it is waterproof. You can buy it for $479.33.
Garmin GPS Map 76 Waterproof Handheld GPS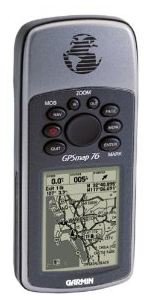 For more basic navigation tasks, this lightweight and pretty basic Garmin GPS device is up to the task. It is a very user-friendly device with a large backlit LCD screen display, support for Wide Area Augmentation System, PC connectivity and Automatic TracBack that allows users to see a path back to their original location. You can get this for $161.07.
Which One Suits Your Needs?
These five best handheld marine GPS devices offer varied options that cater to different needs. Whether you are going to use it for boating, sailing or simple treks in various terrains, you will find an appropriate device for your needs.
References and Image Credits
https://www.amazon.com/Garmin-GPS-72-Handheld-Navigator/dp/B00006J6SA/
https://www.amazon.com/Hummingbird-4-Inch-Waterproof-Marine-Chartplotter/dp/B002KFCSVM/
https://www.amazon.com/Hummingbird-7-Inch-Waterproof-Chartplotter-Sounder/dp/B0032MUHI8/
https://www.amazon.com/Garmin-GPSMAP-2-6-Inch-Waterproof-Chartplotter/dp/B003I86PJG/
https://www.amazon.com/Garmin-GPSMAP-Waterproof-Handheld-GPS/dp/B00005B4BJ/