College Tuition Help for Low Income Families & College Scholarships Based on Financial Need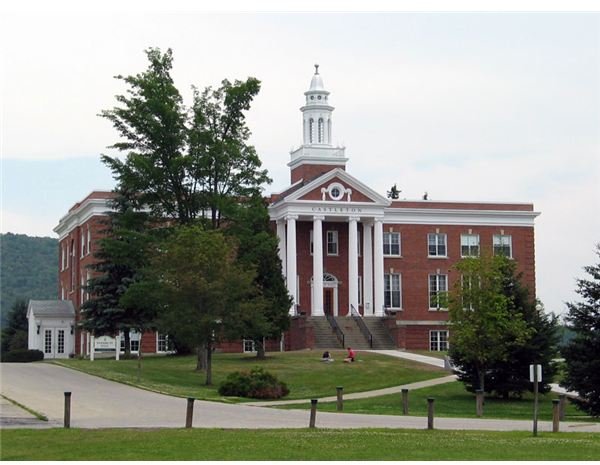 Consider State and Community College and University as a Choice of School
Both the middle and low-income families have faced the fact that they could no longer afford the soaring prices of education in private colleges and private universities. Based on studies made by the College Board (a non-profit membership association of about 5,700 educational organizations and institutes), students fared better in managing their financial needs when they transferred to state and community colleges.
Students coming from the lowest income bracket and enrolled as full-time dependents in a two-year course at a public college, received more than a third of the entire college tuition and fees in 2007-2008.
Those who were enrolled as full dependents on a four-year course at public colleges were able to pay almost half of the entire tuition and fees through federal grants.
Even those coming from middle-income families consider state and community colleges and universities as their best options so there will be less unaided costs to worry about later.
Tips and Suggestions: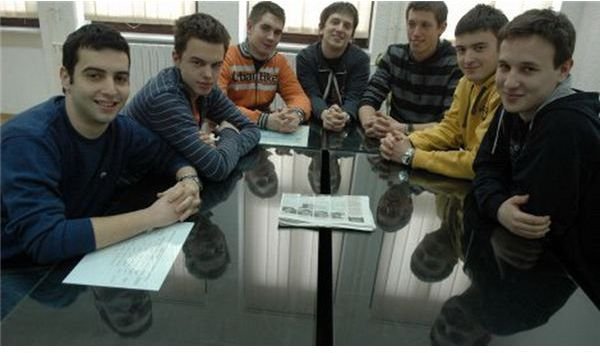 Here's a piece of news you may want to check out – it seems that there's a 'private college versus public college-price war' going on since most enrollees are now turning to the public schools for higher degrees of learning. ( See link inf the Reference section below). Don't give up on the idea of getting your child enrolled in a private school, but instead take advantage of other need-based grants and scholarships being awarded by different bodies.
Private schools are said to be resorting to different marketing strategies that will encourage students to remain or re-enroll for the next school year. Since there will be additional need-based scholarships and grants open, get as much college tuition help for low-income families as you can. Let the federal grants add-up so you'll have less college costs to worry about. You should take note, however, that excess grants over the total costs of attendance is not allowed. Here are some more tips and suggestions:
Look for more need-based scholarships other than the US Federal Grants.

Check out schools like Boston College, where they have cut down their school budget in order to re-channel their department-cuts either as financial aid or as amenities like "nearly free rides" to students of low-income families.

The same is said to be true with Harvard University, who has announced that they are expecting to award as much as $147 million in need-based scholarships to provide for low-income families. This is in line with the institution's current mission and slogan: "remove economic barriers". In addition, their financial assistance may also come in the form of campus jobs so students can have additional funds as a means to pay their way through college. In fact, Harvard is encouraging students to include Harvard University as recipients to the federal grants applied for by readily providing their Federal School Code when students submit their Free Application for Federal Student Aid (FAFSA).

You and your spouse or your accountant may know of companies who donate to charities as contributors to educational grants. Your son or daughter could probably write these companies directly and make an appeal to be considered as one of the company's donation recipient instead. Just be ready to show proof that you are of low-income and very little capacity to pay for your child's college education.

When choosing a public school, choose the one that is in your state. Be aware that out-of-state enrollees have higher tuition and fee costs that are almost twice as much as the in-state rate. However, when choosing a public school, take note of their graduation statistics, as well as their retention and transfer rates. These are the indicators about the student population's satisfaction with the school they are enrolled in.

Make it a point to research about the additional costs like room and board, cost of books and other expenses. These have been touted to be the "hidden costs" in some public school enrollment mechanics.

Don't forget to claim your tax rebates which were recently announced by the Federal government regarding tax years 2009-2010. For those who earned less than $80,000 for singles and $160,000 for couples or joint filers, any amount spent on tuition and educational fees are entitled to a $2,500 rebate for the first $4,000 on a per child basis.

Do comparison shopping in order to determine the most affordable state and community college tuition fees.
How to Search for the Most Affordable State and Community Colleges
Every state has numerous community colleges, state colleges or state universities. It would be quite difficult to extract the preliminary information you need if you had to visit each college or university website. California alone has 359 state colleges and universities and you may get to track down only a handful, like UCLA, UC Berkeley, San Diego SU and CSU-Long Beach.
Now here's a one-stop online tool where you could research all the preliminary information you need about the community colleges and state colleges or universities in each state or community. You will have to list several schools as options especially when applying for a grant or financial assistance. Use the BrainTrack's College Directory by State, which provides the most comprehensive information about college and universities, whether private or public.(See the link in the Reference section below). In choosing the institution with the most affordable college tuition fees in the United States, consider the quality of education in these schools as well.
One last important tip: most of those who are in-charge of evaluating applications, are reportedly having tough times as they review applicants for college tuition help for low-income families. They admit that their decisions are also influenced by the students' abilities and aptitude, despite the mechanics that awards will be granted as need-based scholarships. A lot of students are vying for these financial aid opportunities, hence, the need to base their choices on another set of criteria. Grant reviewers and evaluators are advising students to work harder. Any errors in grammar and spelling could be possible causes for losing grant money or a scholarship.
References