Step 3 – Setting Up a Windows 7 Reinstall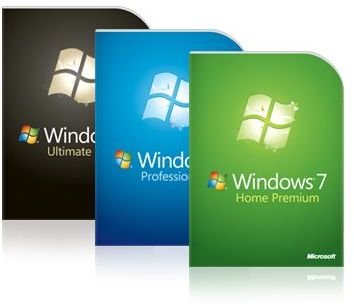 *If you have not done so, it is highly recommended that you backup any important data and files that you have on your computer, as doing a reinstall of Windows 7 will erase all of your files. Be sure to check out part 1 in the series if you have not yet done so.*
As of now, you should have your Windows 7 operating system install disc inserted into your computer's CD/DVD drive. Upon inserting the disc, Windows 7 may open up a Window on your screen. Ignore this for now and restart your computer. Once your computer starts loading back up, you will need to boot from CD. In most cases, your computer will automatically detect the Windows 7 install disc, so you won't have to do anything to boot from CD. In some cases, you may need to enter your BIOS and adjust the settings to boot from disc.
Step 4 – Configuring a Windows 7 Reinstall and Formatting Hard Drive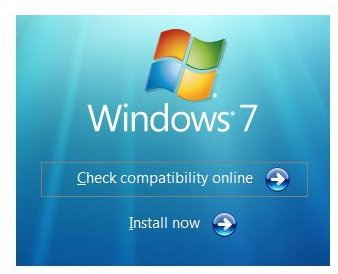 Once your computer boots from CD, you should be brought to the Install Windows screen. The first step is to enter your language and other regional settings. After you have done so, click the Next button.
The next screen is the Windows 7 licensing agreement. Read through the agreement and click the I accept the license terms box. Click the Next button to proceed on.
You should now be on a screen that asks you which type of installation do you want? Choose the Custom option.
The next screen will prompt you with a "where do you want to install Windows?" message. Click the option Drive options (advanced).
Click to select your current Windows 7 partition. Most likely, this will be the partition that has the most used space. Proceed to format the partition and follow the guided steps for that according partitioning option.
Click the Next button after formatting completes.
Step 5 – Reinstall Windows 7
Upon completing step 4, you have just erased your hard drive. Now, it's time to do a Windows 7 reinstall. You should now be at a screen that prompts you to install Windows 7. Proceed to follow the install wizard step by step. You will be asked to name your account, choose a wireless network, and setup your Windows 7 administrator account. These options are presented at the very end of the Windows 7 install cycle, which may take a while.
To get an estimate on Windows 7 install time, be sure to check out How Long Does it Take to Upgrade to Windows 7. The clean install process that is covered in this tutorial will not take quite as long, because you won't have to wait for Windows 7 transfer your old files.
Once Windows 7 finishes installing, you will have successfully reinstalled Windows 7 onto your computer.
Be sure to check out part 3 in our series, where we will provide several hints and tips to doing a reinstall of Windows 7. For example, using an upgrade disc requires a couple of additional steps.
Don't forget, because you just did a Windows 7 reinstall, you still need to activate Windows 7 as well.
This post is part of the series: Windows 7 Reinstall Guide
This in-depth, three part series focuses on the concept of backing up your files, erasing Windows 7 from your PC, formatting the hard drive, and reinstalling Windows 7. There are a couple of ways that you can go about a clean install of Windows 7, but this method is the easiest and most effective.