Comodo Online Backup (4 out of 5)
Comodo Online Backup integrates in Comodo Backup 2.0 taking the security of your data to the next level by protecting you from losing your backup trough natural disasters such as blaze or water (*). Storing you data in Comodo's datacenter also protects you from storage crashes, and to a great extent, from accidental deletion. Along the same limes can data stored with Comodo not be easily lost or even stolen like an external hard disk for example (*).
Furthermore are online backups helpful for reducing the risks from malware including viruses. Please note that Comodo can't see your data if you make use of the strong encryption included in Comodo Backup 2.0, the free traditional backup software and interface for Comodo Online Backups which can make "snapshot" of your data each time you run a session.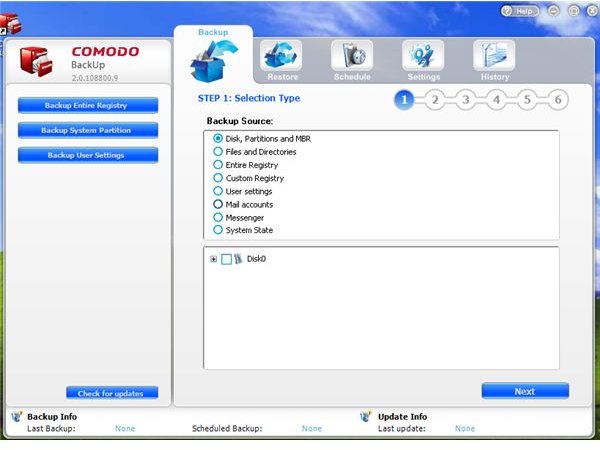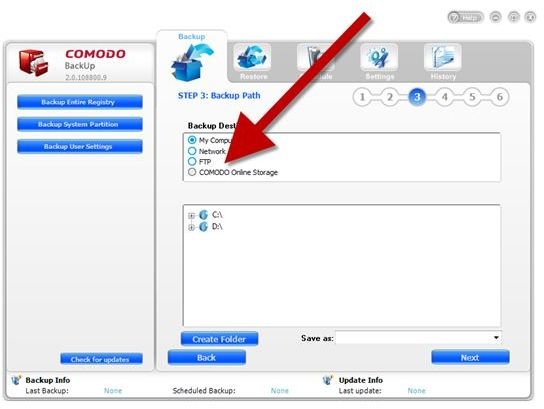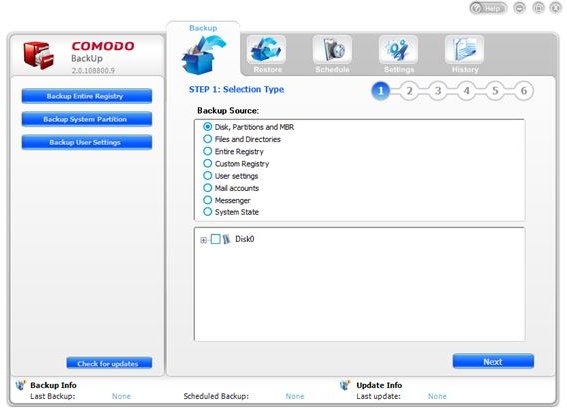 The Comodo Online Backup is available 24/7/365 from wherever you are and doesn't necessarily demand a high-speed Internet connection for making online backups due to its automatic bandwidth management avoiding congestion. Yet, if you ever need to make a restore of significant size you will definitively want to have a high-speed Internet connection. Otherwise, a restore of 10 GB may timeout or take days.
All Comodo Backup 2.0 features, performance, requirements, installation, interface, help and support as well as our concluding remarks including valuable tips in Bright Hub's review Comodo Backup 2.0 – Free Top Backup Software for Windows 7.
Price to Value (3 out of 5)
Comodo Online Backups Standard Monthly Plan gives you 10 GB Storage Space for $4.95 per month, additional storage is available for $1 in 2 GB increments. The standard annual plan has a price tag of 50.00 $; the additional storage costs ten dollars for 2 GB.
You can also opt for the Comodo Online Backup Home User Plan including 1 GB of online Storage Space for 12.00$ a year, but who, seriously, only has a need for 1 GB of online storage capacity?
Conclusion
Comodo Online Backup extends Comodo Backup 2.0, a top piece of free backup software, but the Comodo Online Backup solution is expensive. Therefore, you may want to consider buying online storage elsewhere and configuring Comodo Backup 2.0 to backup by means of the FTP protocol in which case, as a best practice, you should double-check that you encrypt your online backup, and that the storage provider is reliable.
(*) Should your main concern be protecting you data from blaze or water, or if you simply want your data encrypted with physical theft protection then you may want to check out Bright Hub's article Seagate BlackArmor versus ioSafe Solo.
References
Screenshots by the writer
Author's own experience