Download The Winfile.JPG Virus Removal Tool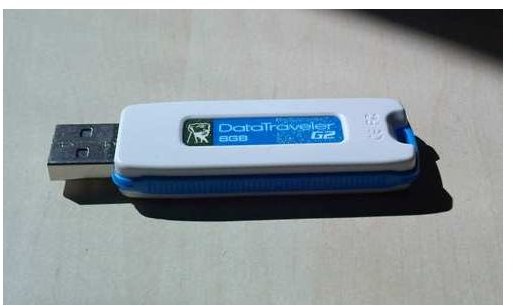 What is Winfile.jpg?
With new and varied malware threats spreading into the wild with increasing regularity, it is vital to keep your PC security shored up, and prevent any unwanted infections from malicious software. This need not be expensive - see my guide to the best totally free anti-virus software to find out more.
The Winfile.jpg virus and its variants can cause problems such as changing your browser homepage, preventing access to your optical drive and even slowing your PC down to the point where it becomes difficult to use effectively. You will know you have the Winfile.jpg virus when you receive the following message:
Cannot find script file "C:\winfile.jpg"
Typically, the error will occur when booting into Windows, accessing Task Manager or trying to read a CD or DVD.
If you have realized too late that your PC is not secure and your system is infected with the Winfile.jpg virus, a removal tool can be used to clear the malware from your PC or laptop.
Using the Winfile.jpg Virus Removal Tool
The error typically derives from the autofun.inf virus – although displaying as Winfile.jpg, it more than likely has a further extension which is hidden from view by your Windows settings.
By using the latest version of Malwarebytes Anti-Malware from www.malwarebytes.org you can quickly and effectively remove a range of malicious software from your PC, including the Winfile.jpg infection.
Although not a specific Winfile.jpg virus removal tool, the Malwarebytes utility is nevertheless the best step you can take to remove the virus. Simply download, install, check for updates and run a full scan to clear the virus.
(Image credit: author)
Prevent Future Infection
A virus known as autorun.inf commonly attaches itself to USB storage devices. When inserted into a PC or laptop, these devices automatically execute the virus.
This virus can be the cause of the Winfile.jpg infection, and can easily be deleted from USB flash drives.
First, go to Start > Run (or Start > Search on Vista and 7) and enter CMD. In the black command line screen, enter:
del /a:rhs [driveletter]:autorun.inf
Note that [driveletter] is the letter of the USB device with the virus on it. Following a restart, your PC and USB device should be clean of the infection. See Different Methods to Get Rid of an Autorun.inf Infection for further information.
You can also prevent future infection caused by autorun.inf by disabling autorun on CDs, DVDs and USB drives connected to your PC or laptop:
In System Registry (Start > Run and enter regedit) find the following entries and change the DWORD value as highlighted below:
[HKEY_CURRENT_USER\Software\Microsoft\Windows\CurrentVersion\Policies\Explorer]
"NoDriveTypeAutoRun"=dword:000000ff
[HKEY_USERS\.DEFAULT\Software\Microsoft\Windows\CurrentVersion\Policies\Explorer]
"NoDriveTypeAutoRun"=dword:000000ff
With the infection removed, thanks to the Winfile.jpg virus removal tool from Malwarebytes and the likely cause of its transfer removed, you should be ready to carry on computing!