Home Video Editing and DVD Authoring
iMovie has been the staple home video editor on Mac computers because it is so easy to jump on and do the basic post-production functions you need, all the way from integrating footage to outputting the final video format that you want. Many of these functions are not just in iMovie, but also in associated programs in the iLife package like iDVD. DVD authoring is a central part of modern home video post-production and the ability to burn a DVD from iMovie, and even convert a DVD to iMovie, are things that many people have looked to do. Here is an iMovie tutorial that will outline how to burn a DVD from iMovie using its associated software, and how to convert a DVD to iMovie for use in your video editing project.
Burn a DVD from iMovie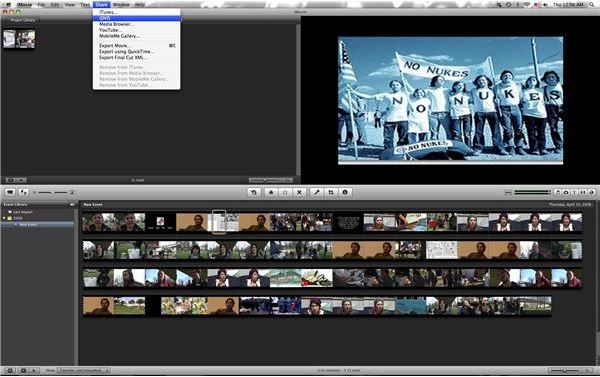 If you are looking to burn a DVD from iMovie, as the tutorial implies, then you are really going to be utilizing iDVD to burn DVDs. When your project is done and you are ready to burn a DVD from iMovie you need to send it over to iDVD to complete your iMovie DVD authoring process.
To do this you are going to go to the upper task bar and choose Share, then select iDVD from the available software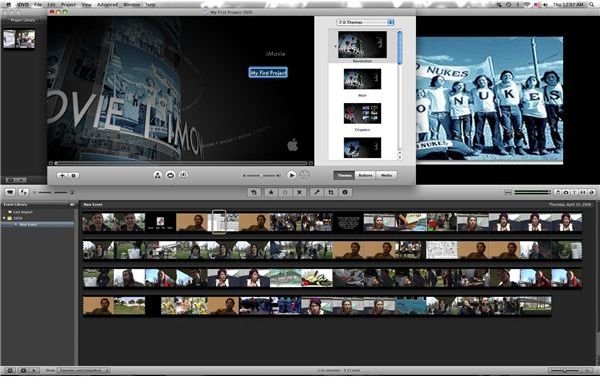 options. The program will then prepare your iMovie project and open up the video from your iMovie inside iDVD. From here you will go through the standard process that you have when using iDVD to burn DVDs, including preparing the menus, making sure the track is correct, and testing out the DVD before authoring. The iDVD project that you have opened when trying to burn a DVD from iMovie will be fairly simple and will allow you to select your menus, themes, and the like sequentially and without much problem. This dual program process for DVD authoring out of iMovie is actually one of the simplest ways to go about DVD authoring on any platform.
Convert a DVD to iMovie
If you are looking to convert a DVD to iMovie you have to endure a more involved and complicated process. iMovie has limited video formats that it will allow, and you are going to want to convert the DVD file to one that can be imported into iMovie. To do this you will need a DVD ripping program, and one of the best DVD ripping programs available is still Handbrake.
The process of how you rip the DVD is going to be different with the different programs that you use, but each one will first identify the DVD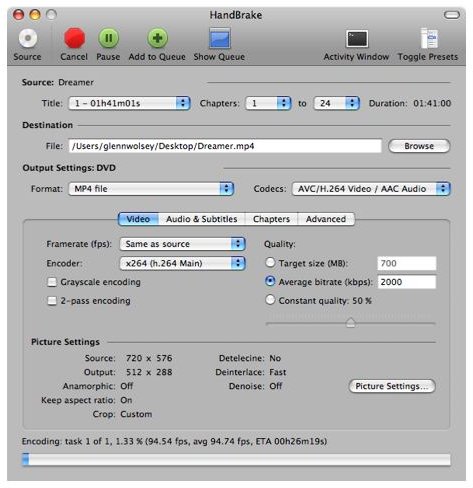 and then allow you to choose an appropriate file type that you want to convert from. You are going to want to choose a file type such as an MPEG-2 or a QuickTime file if you want to convert a DVD to iMovie and allow the conversion process to complete and then check to make sure that this file is running independently.
From here you will simply import the converted video file from the DVD into your iMovie project, and it will be addressed in the same way that any other digital video file would. You can then integrate it into your iMovie editing project without a problem, and can even integrate it back into a DVD authoring project from iMovie through iDVD.
This post is part of the series: iMovie Tutorials and Articles
Here is a series of articles with different topics around the iMovie video editing software.