Introduction
Despite its infectious novelty and honest-to-goodness utility, the 700 series is hampered by too many limitations to be a viable notebook replacement for most people. Asus' new Eee PC 1000 40G, however, is another beast entirely. Perhaps the most mature of this latest crop of netbooks, the 40G sports a 1.6GHz Atom processor, a 10" screen with 1024×600 display resolution, an almost full sized (91%) keyboard, 40GB of solid-state storage, and a six-cell battery. Of course, the Eee PC's form factor has grown to host this new goodness, and so has its price. All of this considered, is it a good enough balance between value, functionality, and portability?
Images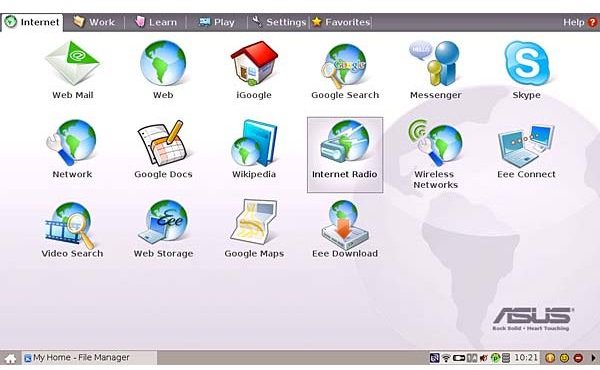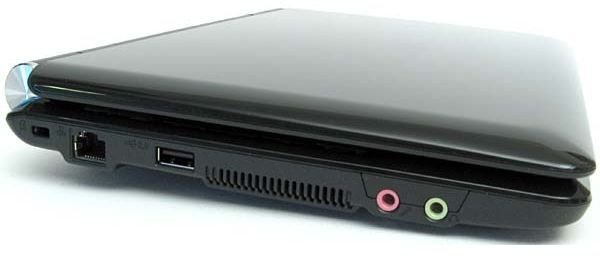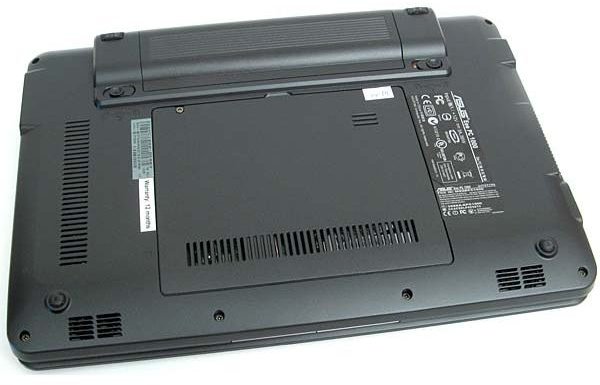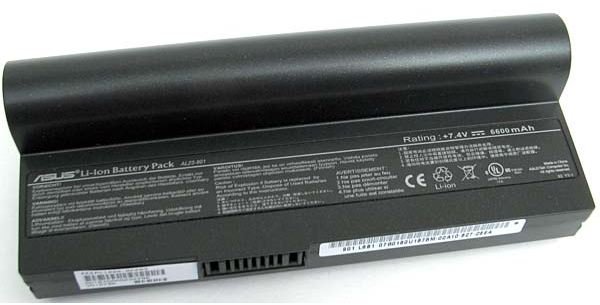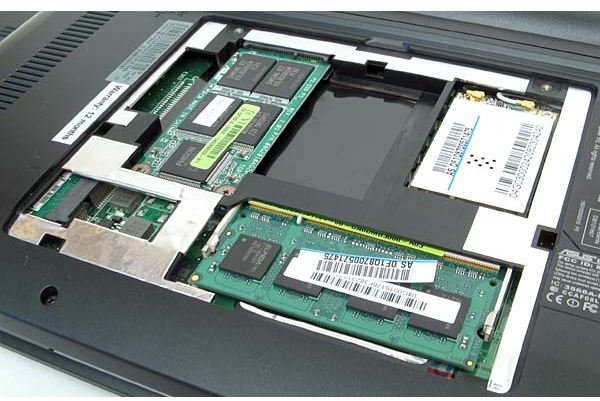 The Eee PC 1000
The first Eee PCs came in a styleless white case. It wasn't as sleek as the Macs on the market and, quite frankly, it looked more like a high school prototype than an actual computer. Asus looked to impress with the aesthetics in the Eee PC 1000, which is available in a number of colors. The decidedly upscale high-gloss finish looks great in pictures, although that's only because it was polished it up to remove unsightly fingerprints and smudges. Those accumulate rather quickly, given that a netbook is the sort of device that's typically handled a lot. Asus would have been better off with a matte or flat finish here, trading showroom shine for a cleaner look in day-to-day usage.
A Slim Notebook Alternative
While the Eee PC 1000's glossy coat transcends the low-rent aesthetics of the original, Asus's latest netbook has put on a little weight. Tipping the scales at just under 3lbs (1.33kg), the 1000 is nearly a full pound heavier than the original. The Eee PC 1000 measures 10.5 x 7.5 x 1.5" (266 x 191 x 38mm), with its thickest point made up by a battery bulge that's only a couple of inches deep. The rest of the system is closer to 1.2 inches thick. Even at more than 10 inches across, the largest Eee PC is still quite small. Although the Eee PC 1000 is an inch wider and deeper than the original, it's still much smaller than any of the smallest laptops.
Atom N270 Processor
Under the hood, the 1000 is equipped with the netbook processor du jour, Intel's Atom N270 1.6GHz. Which is quick enough for basic tasks, with great power efficiency to boot.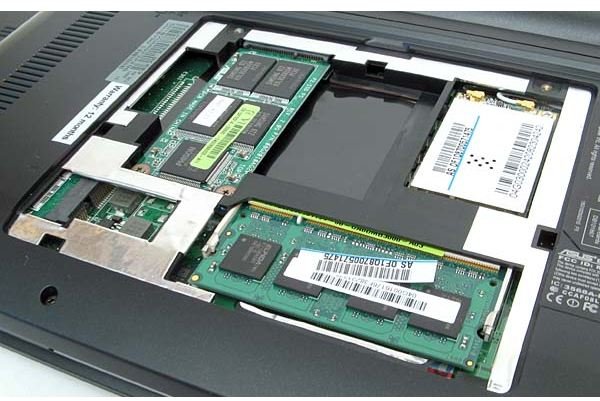 The Atom's Achilles' heel is actually the 945GSE chipset that Asus pairs with it here. Or rather, that Intel pairs with it—the chip giant has yet to release a core logic counterpart for the Atom that lives up to the processor's frugal power consumption. The 945GSE chipset is otherwise adequate, although its integrated GMA 950 graphics processor doesn't pack much pixel processing potential. More importantly, it lacks HD video decode acceleration, which when combined with the Atom's relatively limited horsepower, effectively limits video playback to standard definition resolutions.
A Great First Look at Netbooks
The Asus Eee PC 1000 really showed what a netbook could be. The processor, although a bit slow compared to the ones released in 2010, still holds up well and the rest of the hardware is perfect for a middle school student. It also would be a great for anyone who travels for extended periods of time. The small footprint and, with a bit of software help, the ability to connect to files over a network make this one great for anyone who works away from home.
This post is part of the series: A Review of the Slim and Shiny ASUS Eee PC 1000 Netbook
This review will take a close look at the stunning ASUS Eee PC 1000, which, has been on my mind since I first heard about it. The Eee PC 1000 has a 10-inch LCD display which makes it one of the largest displays in the ultra-portable class.