Boost Productivity with Motorola Xoom Accessories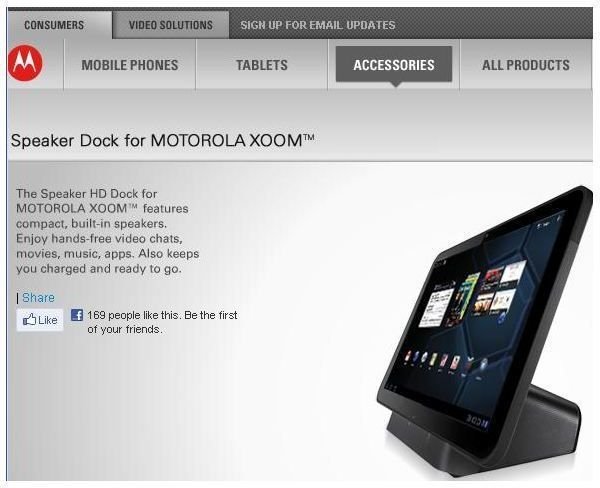 Motorola Speaker Dock
Holding a tablet while using it works well for short periods, but all day use lends to hand and arm fatigue. Users who hold their Xoom
in their hands look like they are in an earthquake while in a video call, and typing on a device at a 90-degree angle can become tedious after a while. As one of the most essential Motorola Xoom accessories for office use, the Speaker Dock provides for stability for video transmissions as well as for viewing videos and movies. When used with an external keyboard and the Speaker Dock, the convenient viewing angle helps make Xoom become a functional workstation.
In addition to powered multimedia speakers, the Speaker Dock provides a way for Xoom owners to show off their Xoom to everyone who comes into their office. The dock also keeps the Xoom charged and ready to go at all times, so users are never caught by surprise.
Motorola sells the Speaker Dock for $129.99.
Portfolio Case for Motorola Xoom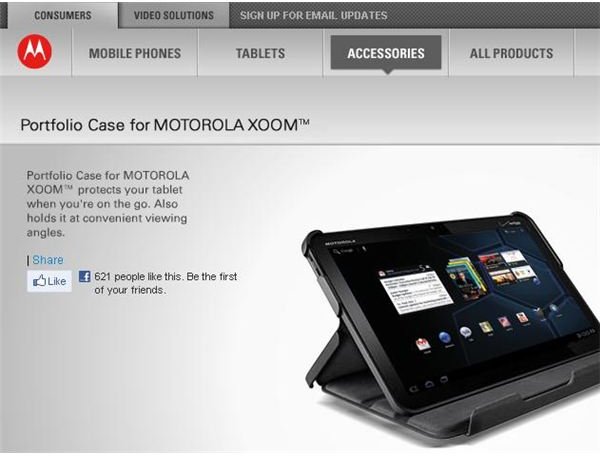 Xoom owners invest a lot in their device, so the Portfolio Case is one of the most important Xoom accessories to buy. This Xoom case keeps the tablet safe during transport, giving it the protection it needs during routine bumps and drops that come naturally with daily life. however, this case is not the same as any ordinary case. While it has a hardened exterior and padding on the inside that will preserve the Xoom in a variety of mishaps, the case opens into a stand that holds the Xoom for hands-free use. This makes typing on the Xoom convenient as well as viewing movies and making video calls. Two viewing angles makes it easy to use the Xoom in various environments.
Shoppers can find the Xoom portfolio case in the Motorola store for $39.99.
ZAGG InvisibleSHIELD for Motorola Xoom
The 10.1-inch screen on the Motorola Xoom has a lot of real estate, all of which is susceptible to scratches which can degrade the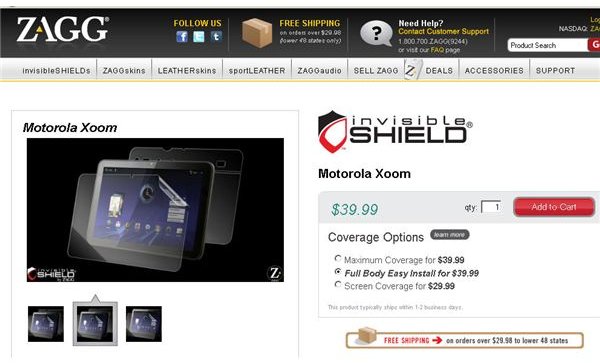 ownership experience. You can keep your screen pristine with the ZAGG InvisibleSHIELD. This .2 mm film covers the entire screen using the toughest, military-grade material available. With this screen protector applied, the underlying touch screen and LCD display are protected from scratches, abrasions and harmful chemicals that might cause permanent damage to the touch screen. InvisibleSHIELD preserves the Xoom for the current owner while also preserving the tablet for possible resale.
Get the InvisibleSHIELD for Xoom from ZAGG for $39.99.
Motorola S10-HD Bluetooth Stereo Headset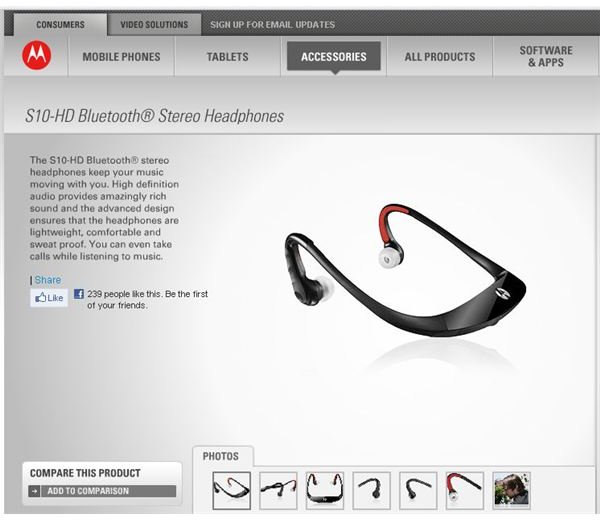 Stop limping along with a traditional monaural Bluetooth headset. Enjoy full, private stereo sound from your Xoom tablet through these lightweight, high performance binaural headphones. The Xoom lets users enjoy music without worrying about missing any phone calls. It's built-in microphone makes it easy to stop listening to tunes and take a call, and the sweat proof design means that users can wear it for extended periods in warm weather.
Find the S10-HD Bluetooth headset in the Motorola online store for $89.99. Shoppers should check for price and availability changes before ordering.
Car Charger for Motorola Xoom
A Xoom runs for most of the day on a single charge, but when it hasn't charged overnight or must go on a long road trip it might need a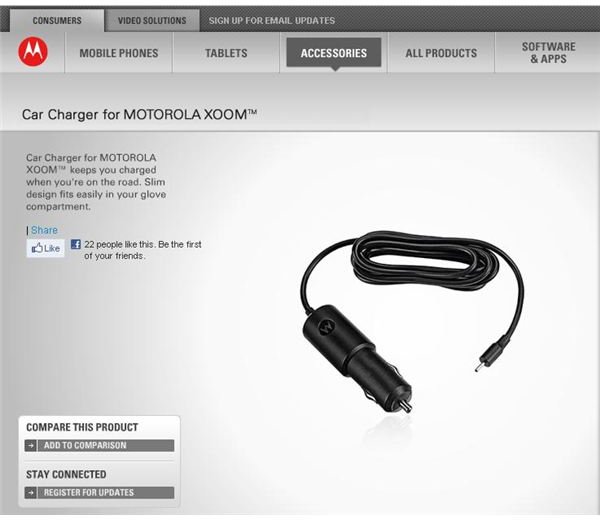 boost. The Xoom car charger from Motorola makes it possible to charge the tablet from any car with a standard 12-volt utility power outlet. With this accessory, Xoom users never have to deal with frustrating dead batteries for part of the day.
Xoom owners can power up in the car for $29.99 directly from Motorola.
Wireless Keyboard for Motorola Xoom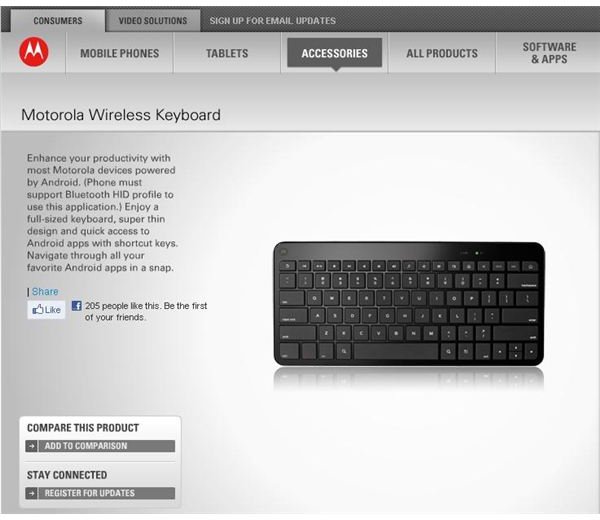 Typing on a touchscreen is convenient while on the move, but Xoom users who want more productivity from their device can consider buying the Motorola Bluetooth keyboard. This thin, full-size keyboard conserves desktop space and makes traveling easy. Convenient keys provide shortcuts that quickly launch Android applications.
Motorola sells this for $69.99.
Suction Cup Twist Lock Mount with Tab-Tite Cradle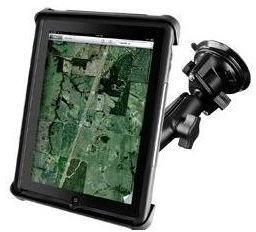 While a stand or dock are useful at a table, for true tablet flexibility this convenient mounting system will hold the Xoom tablet steady at a convenient viewing angle using a suction cup and cradle. This is perfect for monitoring navigation progress in vehicles, or finding a comfortable way to use your tablet as a passenger.
This powerful tablet mount holds other tablets too, so passengers with tablets from Apple, HP Lenovo and other brands can use it while you are in the driver's seat.
The Suction Cup Twist Lock Mount with Tab-Tite Cradle is available from Amazon for $56.48.
Shop Till You Drop
Many of the accessories listed here come directly from Motorola. Over time, expect the availability of accessories from more third party manufactures to increase, so shoppers should keep their eyes peeled for the latest accessories that extend the life of the Xoom and make it more productive and easier to use. Come back here and let us all know what you find.
All the prices here may vary without notice as can item availability. Shoppers should check the current status for each part before finalizing any plans.
References