Star Parties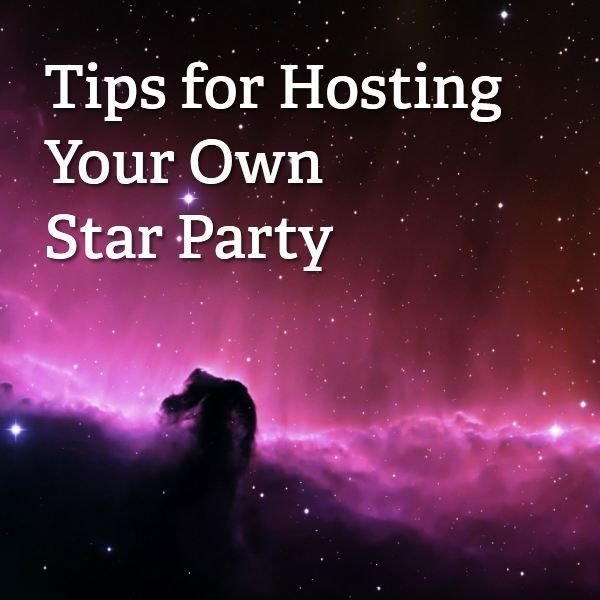 For amateur and professional astronomers alike, Star Parties are the ultimate social gathering. When you picture a Star Party you likely envision a massive group of people that have come together to share in their love for space science and studying the cosmos.
True, these are generally what they look like, and the most popular ones bring visitors from all over the world. But you do not need it to take place at a large exhibition hall for it to be defined as a Star Party, nor do you need to wait around for the next one to occur in your area. You can take the reigns yourself and throw a fun and imaginative party yourself, right in your very own backyard.
When to Plan Your Star Party
Since Star Parties are mainly outdoor events, you will want to plan the date of your party around the weather. Wait until spring or summer if you live in a cold climate. Bad weather can ruin any outdoor party, so plan ahead and plan well. You'll want your guests to be comfortable, so have plenty of seating available. You may even want to consider opening up part of your home, especially in areas where the weather may flucuate to less than favorable conditions.
You may also want to decide on the date based on astronomical events. You can throw a Star Party at any time, when the goal is simply to view anything from asteroids to planets to star clusters, given its a clear night. But you may want to get more specific and plan it around an upcoming eclipse or meteor shower, for example.
Note: If your goal is to view the night sky at your Star Party then you will want to keep any lighting very low in order to preserve your night vision (preferably monochromatic – red light is best for saving your night vision.)
Who to Invite to Your Star Party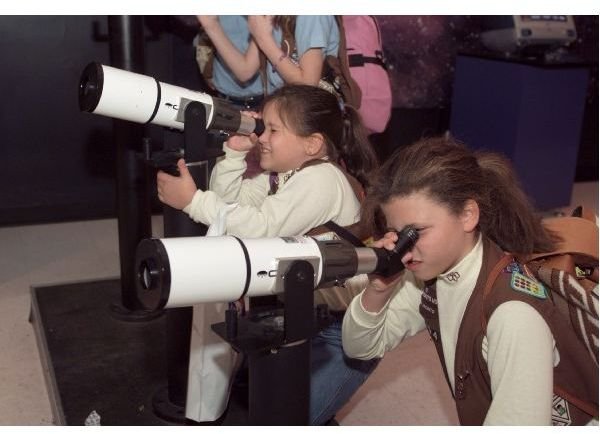 If you are part of an astronomy club then your fellow members would be the obvious choice for invitees. But you can also invite your other family and friends who you think might be interested. Even if someone you invite doesn't already share your passion for space science, then you never know how your party may inspire them. And Star Parties are a great family event.
You can also make your Star Party an open invitation for the people in your neighborhood. Have plenty of telescopes set-up (you can rent them from your local astronomy club and ask friends to bring theirs, if needed.) and leave the back gate open for people to casually flow in and out as they please.
Theme and Decorations
Decide what kind of theme you'd like your Star Party to have and decorate accordingly. For example, Star Parties that aim to view the International Space Station (ISS) will have a space exploration theme. You can even set-up a constantly streaming video of clips throughout history of major events. Dangle moon mobiles from the ceiling, etc. Send invitations with photos of the ISS—you get the idea.
Snacks and Refreshments
Lets face it, you can't really have any kind of party without offering snacks and refreshments. Food also has that way of bridging the gap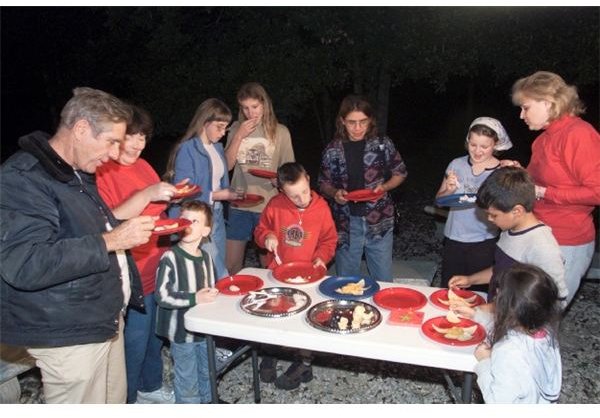 between strangers and even the party-go'ers who aren't so science-minded.
You can incorporate your decorating into the food you offer as well, like making bite-size sandwiches into the shape of stars. Place a label in front of a punch bowl that reads "Cosmic Slime". Have fun with it!
Games and Crafts
Set-up a table for arts and craft. You can even have items and instructions available for guests to make their own really simple telescope.
Games are another great way to engage your guests and make the environment lively. You can play a space trivia games and offer prizes. Have teams- make it look like a game show. Create your own questions and answers, or just use a space trivia game that you have or can buy.
You can also play games like an astronomy version of "Pin the Tail on the Donkee". How close can your blindfolded guests come to finding earth? Or the ISS? There's so much you do here with game ideas, from the very simple to the highly imaginative. Keep it consistent with your theme, and next to telescope viewing, game playing could be the highlight of the party.
For more game ideas, click here.
Sample contents.
Credits
Resources and Images: