The Significance of Succession Planning in Entrepreneurship
The concept of succession planning had been introduced as early as the 1980s but was not as widely used or as popular as it is today. However, certain business trends and events have taken place in recent years, which has placed focus on the succession process as an organizational tool for survival. In line with this, management leadership scholars have studied several examples of succession planning models and programs that to some degree have been considered as successfully implemented.
The significance of adopting this concept came in the wake of the 2001 World Trade Center Attack in New York City. Accordingly, a large percentage of businesses lost their CEOs with total unpreparedness. Some of those who were chosen to assume the enormous responsibilities failed to usher their companies out of precarious conditions. This was not discounted as among the contributing factors to the consequential downfalls among numerous companies, as an aftermath of the 9/11 New York City attack.
This scenario was repeated many times over during the succeeding years, which resulted in a series of stock market crashes and loss of jobs. Thus, the economic recession already looming at that time was eventually spurred into reality several years later.
Succession of Leadership in Family-Owned Corporations
Formerly, the most prominent examples of succession planning pertained mostly to family-owned corporations. The system of succession recognized was pre-determined by birth rights or by virtue as an heir apparent. It was not unusual for conflicts to arise because a sibling could consider himself as the better successor, particularly if the family corporation was losing its investors' confidence.
This particular type of succession planning did not involve years of selecting, evaluating, assembling, and testing the potential leader's ability to make effective decisions. It often occurred as a single event, after the demise of the incumbent head of the company and of the family. Hence, it was not uncommon that heirs-apparent took control despite lack of orientation on what their companies needed in order to operate with optimum results.
In fact, studies have shown that family-owned corporations had the lowest ratings for long-term survival due to poor leadership succession planning. Accordingly, only about 20% of family-owned corporations went through transitions in which heirs assumed positions with ample levels of preparedness.
There are several examples of succession planning programs that provide plausible views and perceptions on how this concept should be approached. We present two methods by which this organizational tool is implemented, in the sections below. The first example is where there is no formal program of succession recognized, while the second rigidly observes not only one but two management training programs.
Please continue on Page 2 for views about "servant leadership" as one of the examples of succession planning.
Servant Leadership Principle (Patterson – 2003 Model)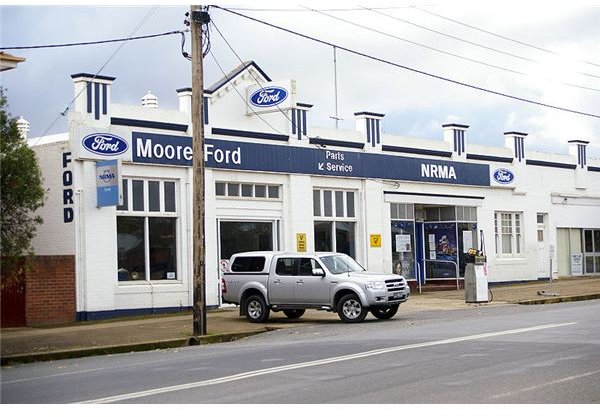 The International Journal of Leadership Studies presented a case study of the "servant leadership" principle adopted by Freedom Automotive. The company was chosen as having the best example of a succession planning strategy, which developed potential leaders by instilling in them the value of putting one's self last in the company's order of priorities.
Based on studies conducted by Dr. Walt Dingman and Dr. A. Gregory Stone, who are both professors of entrepreneurship at Regent University, Freedom Automotive exemplified the Patterson-2003 model of the "servant leadership" principle despite the lack of a formal plan in its implementation.
The said principle accordingly worked on seven variables:
(1) Agapao love – which is love in the moral sense where duty and social responsibility are the main guiding factors.
(2) Humility – in which the leader has less focus on his own merits in order to open his eyes to the follower's capabilities as means of developing trust between leader and follower
(3) Altruism – This, in layman's terms means self-sacrifice, or putting the welfare of the followers before one's own, regardless whether there is no benefit gained from such actions.
(4) Vision – This focuses on the leader's perception about the capability of followers to perform worthy and valuable work.
(5) Trust – as it is formed through humility and vision to allow effective development of leadership.
(6) Empowerment – to the followers, that gives them the confidence to achieve what is best for the organization.
(7) Service – as manifested by the leader and therefore will become the followers' guiding principle in assuming their own turns at leadership.
According to the Regent University professors, Scot Rigell, the owner of Freedom Automotive, applied all these seven variables after merging his car dealership with that of another company, in which he became the CEO for three dealership outlets.
Scott Rigell created three executive committees, one for each dealership unit, and conferred the executive title of President to each of the general managers. He did this after making a review of each of the outlet's performance records; hence, their elevation to executive status was Mr. Rigell's way of recognizing the contributions and capabilities of each general manager.
In their empowerment as presidents, the presidents were all given a free hand by the owner of Freedom Automotive in planning and deciding what they perceived as best in operating each of their units, with only their executive committee acting as overseer. Mr. Rigell made a commitment not to interfere with whatever plans they had; hence, all three dealerships were practically operating without a CEO reigning at their helm.
After a few years and encouraged by the success of his organizational move, Scott Rigell further enhanced his recognition of Freedom Automotive's key personnel by offering 20% ownership to the senior store managers. He firmly believed that these support groups' contributions made it possible for all three presidents to run their respective dealerships successfully.
To date, Freedom Automotive still operates on the same principle, with its owner Scott Rigell spending most of his time not managing Freedom Automotive but doing the things he had always wanted to do while he's still at his prime.
Nonetheless, both Professors Dingman and Stone recognize the fact that the effectiveness of this type of succession planning will depend on the type of business to which it is applied.
Please continue on Page 3 for more examples of succession planning
Two-Pronged Succession Planning Program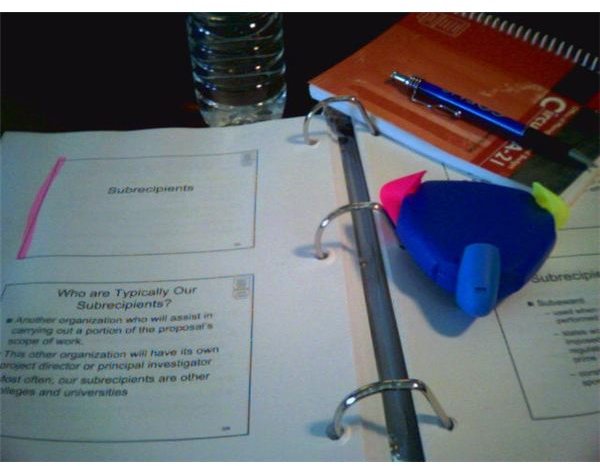 Johnson and Johnson, known worldwide and highly-visible as a manufacturer and distributor of fast-moving consumer goods, operates under a system of decentralized management. Its organization as a manufacturing company in New Jersey dates as far back as 1886, yet it continues to flourish and operate, surviving all economic depressions that have taken place in the history of America.
The company attributes part of its survival success to the effectiveness by which its programs for succession planning have been implemented. Throughout the years, the products of their management and educational training as well as individual development programs have provided them with managers to fill in the company's key positions. To date, Johnson and Johnson has over 114,000 employees scattered all across the globe.
The program involves the incumbent CEO and an oversight group, which they call the Nominating & Corporate Governance Committee (NCGC). They work together in reviewing the employees who have the highest potential to become future managers of the company. A selection committee at lower levels is in charge of the identification, selection, and evaluation process before candidates are presented to the CEO and the NCGC for review.
Two sets will be chosen, one set comprising employees selected for top management positions while the other set is employees referred to as "change drivers" who will be tasked to lead future or current business drives of the company.
Every chosen candidate will have future career plans mapped out for him or her and will undergo a continuous succession of management training programs, aside from individualized training.
The "change drivers" will undergo different in-house curricula, since they will be honed not only for a specific business sector or department, but for the entire operations of the company. This includes the basic knowledge of the company's manufacturing processes.
As a manifestation of Johnson and Johnson's succession planning strategy, 50% of the company's CEOs all throughout its years of operations came from within the organization's well trained human resources. In addition, the company is proud of its track record of 48 consecutive years of dividend increases.
Through these two examples of succession planning, the significance of enabling employees to become future executive leaders ensures smooth transitions of leadership in the company. That way, business operations can go through any changes, without experiencing adverse impacts at any instance or conditions.
Reference Materials and Image Credits Section:
References:
Dingman & Stone/INTERNATIONAL JOURNAL OF LEADERSHIP STUDIES — https://www.regent.edu/acad/global/publications/ijls/new/vol2iss2/dingmanstone/DingmanStoneV2Is2.pdf
Financial Express.com: J & J Embarks on Two-Pronged succession Planning Program — https://www.financialexpress.com/news/j&j-embarks-on-twopronged-succession-planning-programme/59608/
Johnson and Johnson's Company Overview –https://www.investor.jnj.com/governance/principles.cfm
Image Credits: