How to Start a Coupon Business at Home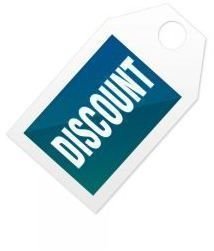 Starting a coupon business at home can be done in 4 easy steps. You do not need to spend too much to jumpstart it. Use free tools on the Internet and allow enough time for promoting and marketing your site.
1. Build a Website
Having your own domain and webpage adds to your business's credibility. A unique domain can also help your visitors recall your business name and easily find you on the Web.
When choosing a domain, think of keywords that can entice anyone who might be interested in using coupons. The words "save", "discount", "coupons", "freebies", and "frugal" are commonly used in discount stores. Try playing with these words to come up with a good domain name.
When choosing a host for your website, look for one that has reliable 24/7 technical support. This is to ensure that your site will have the lowest incident of downtime. Remember that your coupons store should be available to your customers during peak surfing hours. Start with a hosting package with small web space. You can always upgrade when you need to accommodate more text and bandwidth.
When building a website, opt for free site-building tools available on the Internet. Your web host should have a few of these available for you. A very popular and easy-to-navigate publishing platform is Wordpress. It's free to download, and it focuses on aesthetics, current web standards and web usability. You do not need to know HTML to be able to use Wordpress. Another free and popular publishing platform is the Joomla. Its designs are geared for e-magazines and sites that require frequent updates or visual changes.
Image Credit: Courtesy of Sxc.hu/mrceviz
2. Sign Up for Affiliate Programs
Affiliate Programs abound on the Internet. Choose programs that give reasonable commission and have shorter payout period. For example, an affiliate program that gives a 3-4% commission with a 30-day payout period may be better than another affiliate program that gives only 2-3% commission on a 60-day payout period.
Look for affiliate programs by signing up for these sites:
3. Build a Mailing List
Building a mailing list has a few benefits in terms of building a customer base, marketing your coupons, and promoting your website.
Create a mailing list using your web host's site features (this option usually comes for free). If your webhost does not provide the option, create one using Yahoogroups or Googlegroups. Both are free to use and have user-friendly admin panels.
Once you've created a mailing list, invite friends and family to sign up and encourage them to pass the word around. Launch a short e-zine featuring your coupons store and links to your featured coupons.
4. Use Social Networking/Bookmarking
Social networking is a great tool for promoting your business. It allows you to share and spread the word with just a few clicks. Install social bookmarking icons on your website to let you and your visitors easily share links with other people. The most helpful social networking sites are Twitter, Facebook, StumbleUpon, Digg and Technorati
Running a coupon business at home requires a lot of time and dedication. The coupons website must be updated on a regular basis, as well as the mailing list. This is to continually remind your subscribers that new coupons are available for use. Use social bookmarking every time you post something new. Lastly, be sure to share your coupons website to every frugal shopper you know. Word of mouth still makes a great marketing tool.