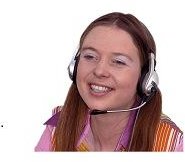 You can reach a global market with your home based business in Canada. The Internet makes it possible for a work-at-home mom in Calgary to have a thriving mail-order business with customers in the United States. A couple in Brooks can consult with start up companies in the United Kingdom. There are many possibilities, and the following ideas should get you thinking about the best business you can start from home.
Writing Services
Online writing services is a great option. You don't even have to do the writing yourself. Assemble your own freelance writing team, and manage assignments. If you are a writer, then you don't need a team (unless you want one) and you can do all the writing yourself. You have an opportunity right here at Bright Hub, to write articles for pay. You'll also have samples to show employers and individuals who contact you for help. Decide what kind of writing you're best at, and find jobs in those categories, such as:
Business plan writing
Resume writing
Article writing
Blogging
Ghostwriting for ebooks and books
News writing
The costs of operating an online writing services are low. You need Internet access, and a website may not be necessary, especially in the beginning. That's great news if you're working with limited funds.
Consulting Business
Leverage your expertise to help better their lives and achieve more success. Companies are outsourcing work more, and they prefer to hire consultants for some projects. As long as you can demonstrate relevant experience, expertise and competence, you'll be able to find work. One approach to launching a business that specializes in consulting services is to find freelance jobs. Working as a freelancer will open more doors for you, and it will help you build references that clients and future employers will want to see. Consider these consulting business and freelance job opportunities:
Wedding consultant
Home organization consultant
Project management consultant
Personal finance consultant
Small business consultant
Political consultant
Get additional training in your industry if you need to, in order to serve your clients well.
Online Crafts Shop
A crafts business is another profitable home-based business. Sell crafts on your website, especially unique crafts that can't be found in most places. You can also market the crafts made by other Canadians to the world. It's not necessary to store all the crafts that you want to sell that you don't make. Take orders through your online stores and have the craft maker ship the crafts. If you prefer to have more control, but don't have the room for it in your home, consider renting a storage unit. Some of the crafts that you can sell online include:
Personalized wood crafts (such as miniature house replicas)
Quilts
Vintage items
Handmade soaps
Market your online crafts shop using social media marketing and other online marketing strategies, and it won't matter to customers that you're based in Canada.