Strategy: The trick is to select the color and weight before you draw any borders. Once you've selected a color and the heavy line style, then you can begin drawing borders.
The large white area shows four sides plus a center horizontal and center vertical border. The center borders only make sense if you are formatting a range of cells. If you are formatting a single cell, choosing the center horizontal bar will not draw a border through the center of the cell.
Additional Details: Here is a typical example. Say that you want a thick blue border around a selection. You want a narrow green border around all cells inside the selection. Follow these steps:
1) Select the entire range.
2) Select Format – Cells – Borders.
3) Select Thick Border.
4) Select Blue.
5) Hit Outline button in the Presets area, as shown in Fig. 1290.
6) Select the thin border for the Style and select green for the color.
7) Choose Inside button in the Presets area, as shown in Fig. 1291.
8) Choose OK to apply the format to the selected range, as shown in Fig. 1292.
Additional Details: Choose the small buttons around the outside to select individual border formats. This group also includes diagonal cross through borders. The diagonal borders apply to individual cells only, as shown in Fig. 1293.
Summary: When drawing borders with the Format Cells dialog, it is important to select the line weight and color before drawing a border.
Commands Discussed: Format – Cells – Borders
Images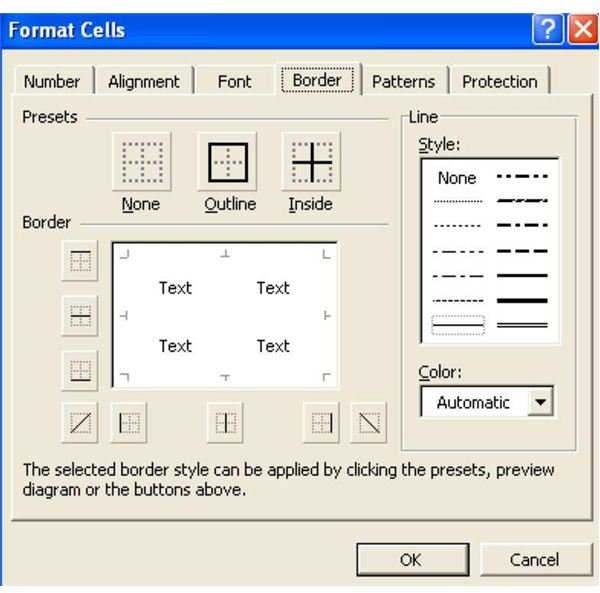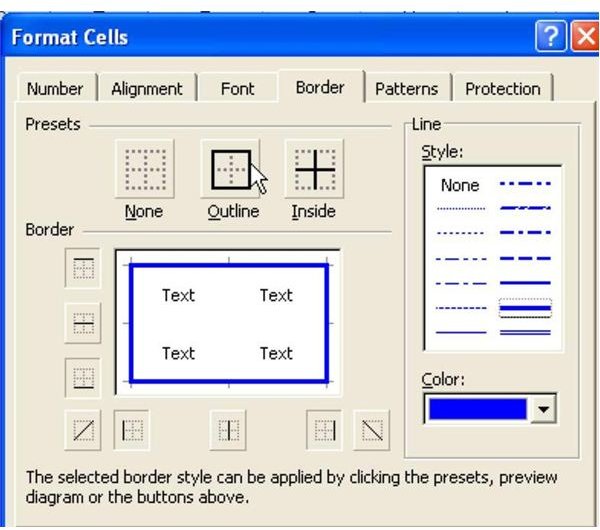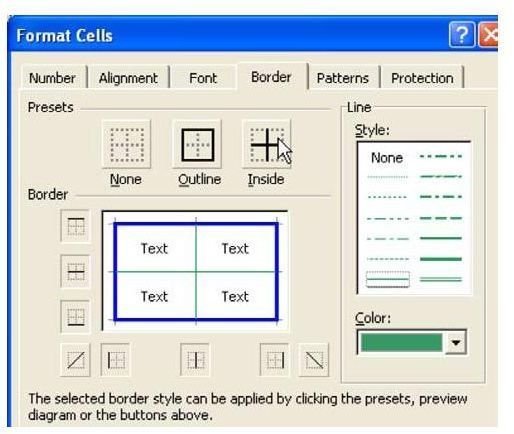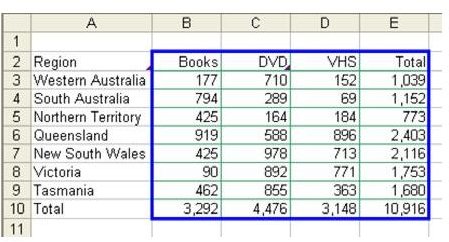 References and Additional Resources
If you're looking for more tips and tutorials, check out 91 Tips for Calculating With Microsoft Excel. This collection of easy-to-follow guides shows how to customize charts and graphs, different formatting tricks and even how to play games like Craps in Excel.
Other Resources:
Microsoft Excel Official Site, https://office.microsoft.com/en-us/excel/
Bill Jelen, Microsoft Excel 2010 In Depth, Available from Amazon.com.