How to Save Money With Printer Ink Cartridges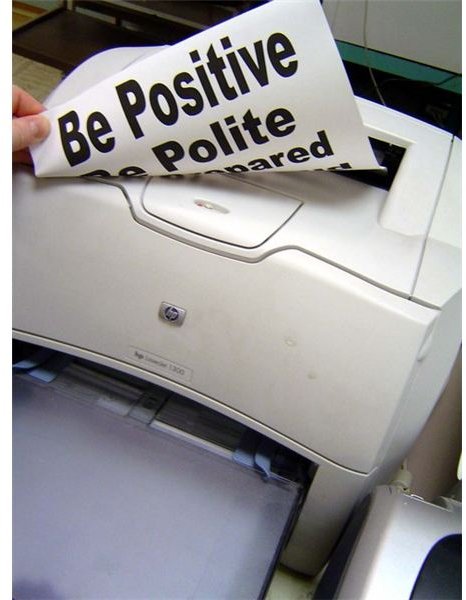 Saving Money on Computer Printer Supplies
For the home-based entrepreneur on a tight budget, the price of computer printer supplies can be a significant expense. Fortunately, there are now remanufactured ink cartridges available for most major printer brands.
Issues to Consider
The primary concern many people have with using remanufactured printer cartridges is that the products are said to void the manufacturer's warranty on your printer. While this could definitely be something to consider if you've just invested several hundred dollars in a brand new machine for your office, entrepreneurs working on older equipment will likely find this is a risk worth taking.
It has been said that these cartridges have a higher failure rate than their name brand counterparts. Although it's hard to determine the accuracy of this statement, it's worth pointing out that most venders of remanufactured computer printer supplies do offer a money back satisfaction guarantee. So, if you get a defective cartridge, you should have no problem exchanging the merchandise.
How does the quality compare to name brand options? Studies have shown that the black ink cartridges are comparable to their brand name counterparts. However, many remanufactured color cartridges produce colors that are less vibrant and true to life than their more expensive alternatives. So, if you're simply printing word processing documents for your own use, buying remanufactured cartridges can be a great way to save money on computer printer supplies. But, if you need to print high quality photos for a client, you might want to invest in name brand cartridges for your printer.
Sources for Cheap Printer Ink Cartridges
If you decide to purchase remanufactured ink cartridges to save money, here are a few sources to check out:
Stores such as Staples and Office Depot also sell remanufactured ink cartridges, but they may not carry a large enough selection to guarantee compatibility with your printer.
Related Articles
Cleaning and Maintaining Ink-Jet Printers – Keep Your Home Office Hardware Running Optimally
Organize Your Printers and Scanners – Organize Your Home Office
Images